Who's Walking in Rihanna's New Savage Fenty X Show? Lizzo & Demi Moore, to Name a Few
There was a time not long ago, when the Victoria's Secret Fashion Show was a much ballyhooed event, drawing in millions of viewers with a melding of lingerie, style, and performances from the biggest names in show business. Taylor Swift, Ed Sheeran, Kanye West, Ariana Grande, The Weeknd, and other bold-faced names performed on the runway with the "Victoria's Secrets Angels" strutting around in elaborately costumed lingerie.
Though that time was recent enough for all those names mentioned to still be charting hits today, the show and the Victoria's Secret brand seems a tad dated in comparison to its replacement: Rihanna's Savage X Fenty Show. Not only does Rihanna occupy a hipper space than the minds behind Victoria's Secret in the eyes of many, but her brand represents inclusivity that seems more in step with the times with products that come in a variety of shades to match all skin tones and sizes ranging from 32A-42H in bras and XS-3X in underwear and sleepwear.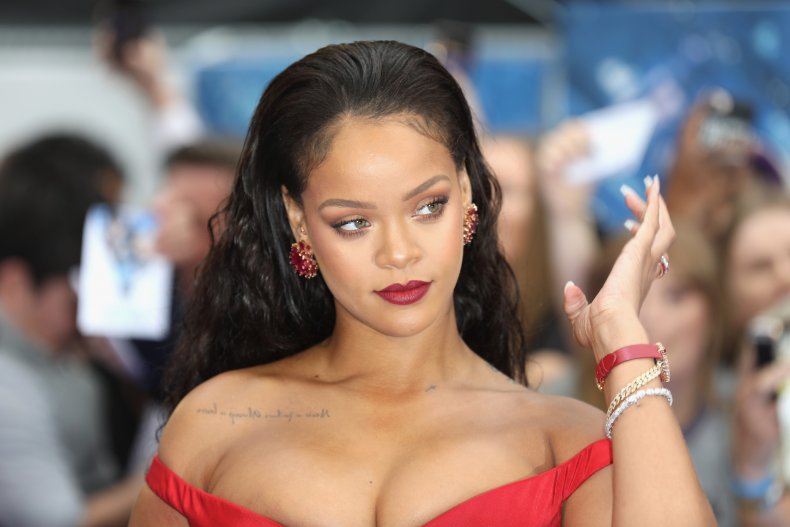 Not that there's really a competition for best lingerie stage production: Victoria's Secret cancelled its show following 2018's event in the aftermath of its parent company's CEO Les Wexner's ties to Jeffrey Epstein, a whole slew of other complaints arisen from the Me Too Movement, and declining viewership. Rihanna stepped right in with Savage X Fenty, launched in 2018, and a 2019 show that was a sensation and featured models Bella Hadid and Cara Delevingne, actress Laverne Cox, and musicians DJ Khaled, A$AP Ferg, Big Sean, Halsey, and Migos.
"We want to make people look good and feel good. We want you to feel sexy and have fun doing it," Rihanna, 32, said in a press release announcing "Volume 2" of the show.
Along with the returning Delevingne and Hadid, announced to model the new collection are Lizzo, Demi Moore, Erika Jayne, Irina Shayk, Paris Hilton, Willow Smith, Jaida Essence Hall, and many more. Providing the soundtrack to the event is an all-star lineup including Travis Scott, Rosalía, Bad Bunny, Roddy Rich, Ella Mai, and others.
Rihanna also announced this week the Fall 2020 collection will include its first line of men's loungewear and underwear. She tapped rapper and model (and son of Puff Daddy) Christian Combs to be the face of the line.
Fans of the mogul's music may well be hoping for a special surprise. Last year, Rihanna opened the show by performing in a choreographed number with Savage X Fenty-wearing dancers. She hasn't released a full album since 2016, and there's been rumors of a follow-up for going-on years now. Could viewers get a sneak preview of new sounds? Or maybe she will at least hit the catwalk herself?
You'll have to tune in to find out, and you'll have to be an Amazon Prime member, too. The Savage X Fenty Show, Vol. 2, streams at the stroke of midnight this Friday exclusively on Amazon Prime Video. If you're not already a member, sign up for a 30-day free trial now, and you can also take advantage of huge savings on Prime Day (Oct. 13-14). If you're a true RiRi fan, you may want to hold onto that Prime membership until next summer, when the long-anticipated Rihanna documentary is expected to premiere. Following the show, you can log on to amazon.com/savagexfenty or savagex.com to shop the new line.