Rihanna Slays, in Every Sense, in New 'Bitch Better Have My Money' Video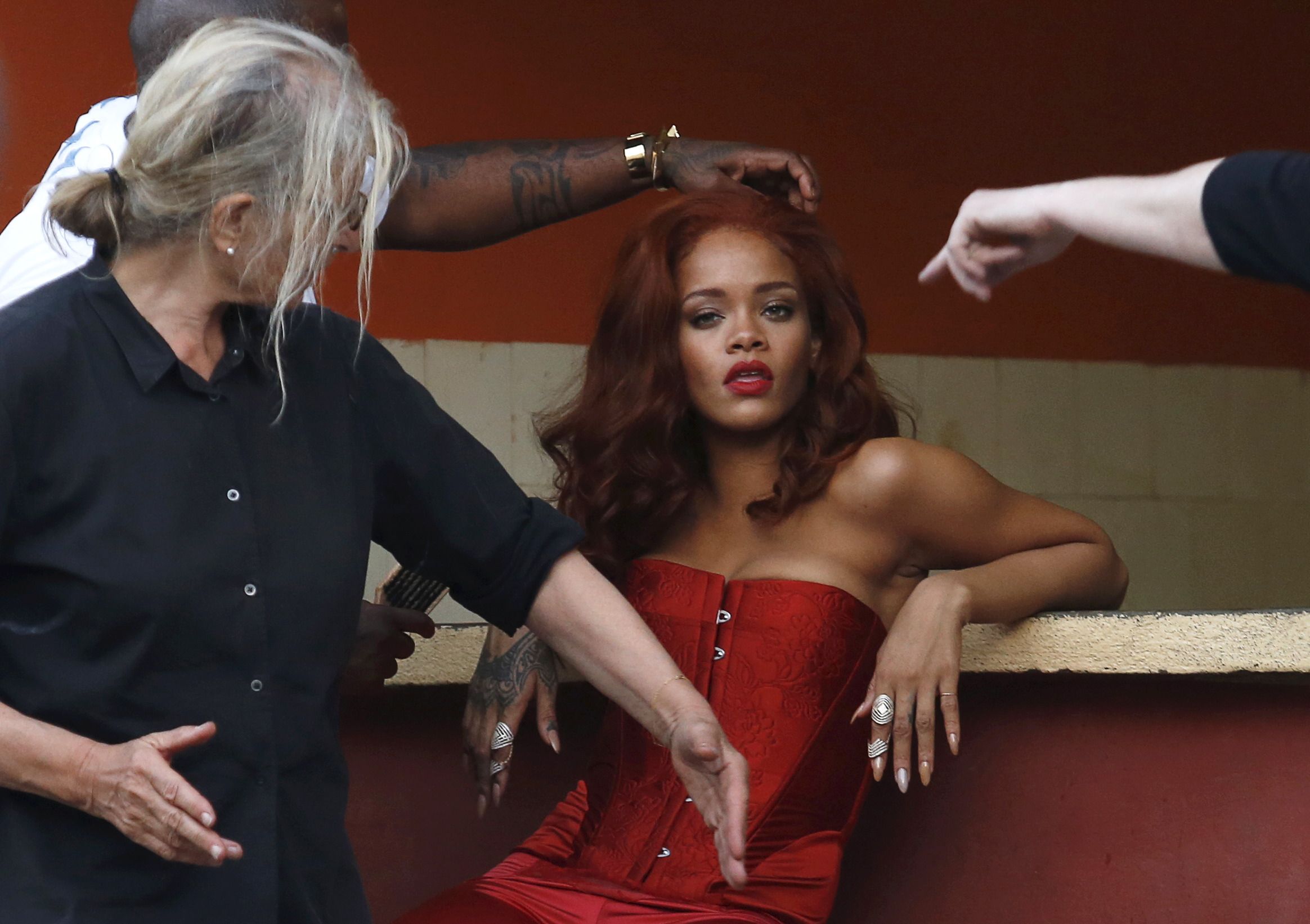 Thank you, Rihanna, for bestowing upon us not only the song of the summer but the music video of the year. Rihanna's "Bitch Better Have My Money" features a well-used Goyard trunk, a fair amount of actual nudity and a double homicide that makes the suggested violence in Taylor Swift's "Bad Blood" look just adorable.
In the self-directed video, Rihanna stars as a mob boss of sorts. She kidnaps the wife of "the accountant" (played by Hannibal's Mads Mikkelsen), a character who has stolen a sizeable chunk of change from our heroine/villainess. The wife is tortured, drugged, stuffed in the designer trunk and eventually, presumably, murdered, though her body is never shown except for floating upside down in a pool next to Rihanna's rear in one delightfully gratuitous shot (this is YouTube, after all.) The accountant is eventually killed too, and Rihanna ends the video lying naked on top of the trunk, covered in blood and money and looking unbelievably glamorous.
Mikkelsen's the accountant, who Rihanna also refers to as "the bitch," may actually be based on her own accountant. Last year, Rihanna settled a lawsuit against Peter Gounis reportedly for over $10 million. Rihanna accused Gounis and his firm, Berdon LLP, of providing her with poor real estate advice that ended in near-bankruptcy. Of course, it could have nothing to do with Gounis. An accountant is a universally fair villain, even to those who don't have to sue theirs.