Fans are becoming increasingly desperate to hear new music from Rihanna, whose last release was her 2016 album Anti, which featured massive hits like "Work" and "Sex with Me."
Even though Rihanna having been working on other projects like her successful makeup line, Fenty Beauty and her latest venture, the luxury fashion line Fenty — a collaboration with LVMH. But despite all of these successes, which have helped see Rihanna named the richest female musician in the world (boasting a $600 million net worth), there's been one question on everybody's mind: When will Rihanna drop her next album?
On Monday, there were some hints that hopeful music fans think mean they might not have to wait too much longer.
According to Instagram fan account "Fenty Stats," Rihanna started following Spotify on Monday and allegedly unfollowed Tidal, Jay Z's streaming service which hosted her 2016 album Anti.
Shortly after this revelation, Spotify dropped a potentially huge hint about their possible new partnership with Rihanna. First, the Spotify Instagram account posted a picture of Rihanna alongside the caption: "Hi @badgalriri ." They then added a photo of Rihanna's single 'Where Have You Been' to their Instagram Story.
This caused a huge commotion across various social media platforms. Comments on the instagram post prompted things like "R9 IS COMING" and "THE QUEEN OF MUSIC IS COMING".
The singer did give fans an update on her new album back in the spring, confirming that it will likely be titled R9. In a May interview with the New York Times, RiRi revealed: 'I'm about to call it that probably, 'cause they have haunted me with this "R9, R9, when is R9 coming out?" How will I accept another name after that's been burned into my skull?'
It's not as though the 31-year-old has been avoiding the music industry altogether. Since her last album release in 2016, she has been featured on many popular collaborations, such as with Pharrell Williams on "Lemon," Kendrick Lamar on "Loyalty," DJ Khaled on "Wild Thoughts," and with Calvin Harris on "This Is What You Came For."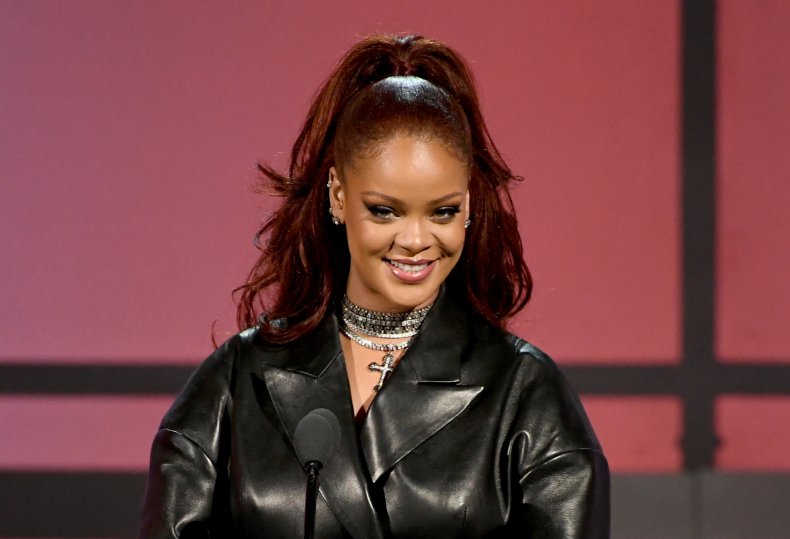 In terms of her own album, however, in a June interview for the cover of Interview magazine, Rihanna seemed to hint that the wait might be longer.
"It really does suck that it can't just come out, because I'm working on a really fun one right now. I'm really happy with a lot of the material we have so far, but I am not going to put it out until it's complete. It makes no sense to rush it, but I want it out. I've gotten to the point where I'm like, 'Even if I don't have the time to shoot videos, I'm going to put an album out,'" Rihanna said.