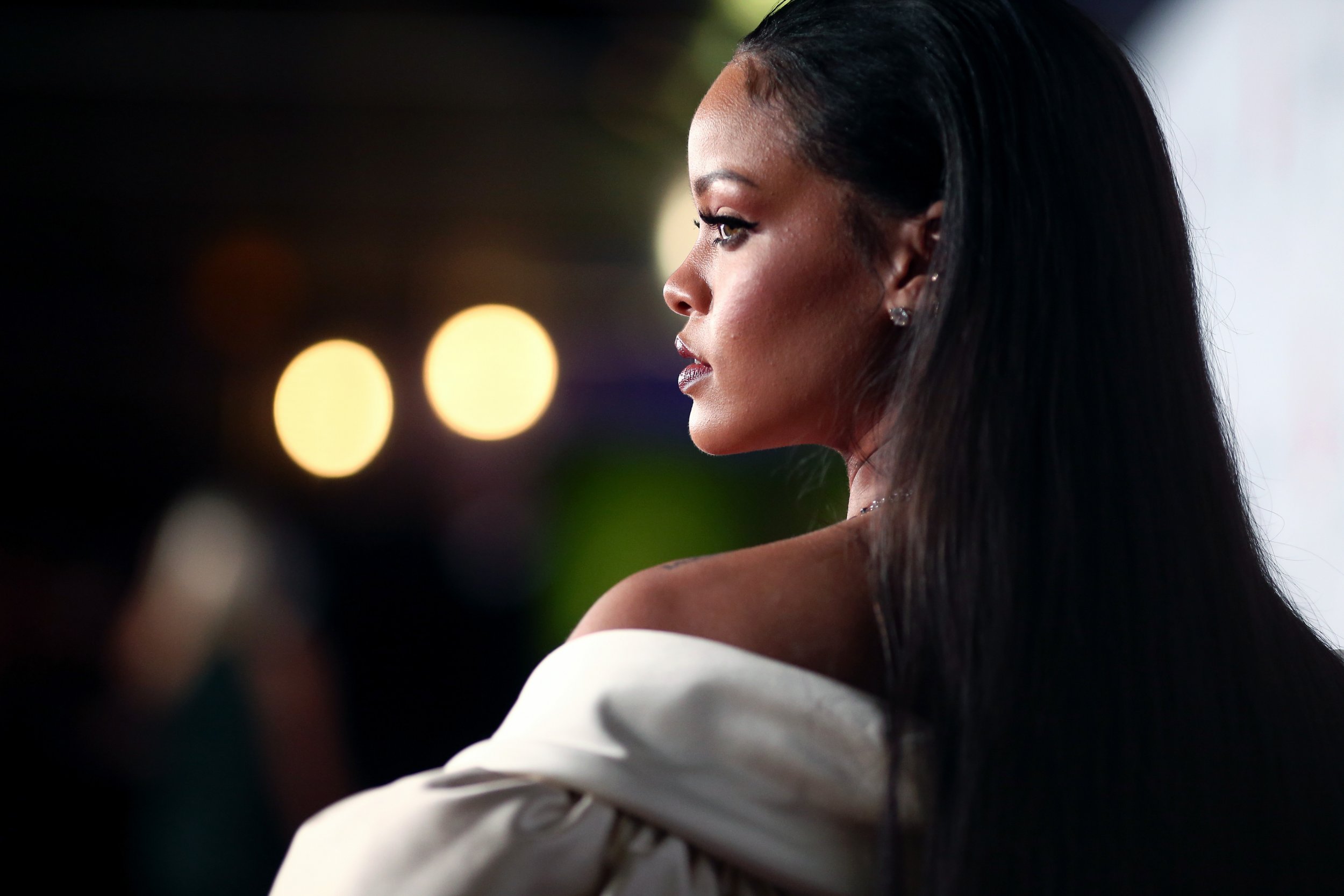 Celebrities are rethinking their support for Keaton Jones, an 11-year-old boy whose story of being bullied went viral amid a double standard that ignored the similar suffering of two girls who took their lives last month.
Rihanna removed her Instagram post where she called Jones a hero and posted instead about 10-year-old Ashawnty Davis and 13-year-old Rosalie Avila, who killed themselves in separate incidents in late November after being bullied.
"Just heartbreaking!!!!!" the pop star posted on Instagram for the girls. "We're losing our babies to bullying!!! Teach your kids love and equality. Teach them about the beauty in uniqueness and how to embrace others' differences! I can't imagine what the families of these 2 young girls are feeling right now! But my heart breaks for you!! #BulliesKill"
Keaton's story unraveled after people discovered Facebook posts that appeared to show his mom with a Confederate flag. She also got into a text message dispute with a would-be supporter, mixed martial arts fighter Joe Schilling, when she reportedly asked him "what happened to us whites sticking together."
Celebrities then began backtracking on their comments about Keaton. Rapper Cardi B first posted this on Instagram about Jones: "Who ever goes to this boy school, If you pick on him you, not even a bully YOU A STRAIGHT UP P— A— PUNK A— B—-. Like how you pick on somebody who can't defend them self? THATS NOT GANGSTA !"
Like Rihanna, she later removed the Instagram post.
Hashtags for both girls were filled with words of support Tuesday morning. Users tweeted their love and prayers to the family members.
Davis hanged herself on November 16. The fifth-grader was being bullied at school in Colorado and committed suicide after a video of her fight with her bully was posted to the app Musical.ly. The video shows Davis fighting with another girl as her classmates stand by and watch.
"She was devastated when she found out that it had made it to Musical.ly," Anthony Davis, her father, told Denver TV station KDVR.
Davis aspired to be a WNBA star. She spent two weeks on life support before she died on November 29. Davis's family started a GoFundMe account to pay for her funeral and medical expenses.
Avila was taken off life support last week. The California teen hanged herself on November 28. Her parents said she had experienced years of bullying before taking her life.
"Sorry, Mom and Dad. I love you…. Sorry, Mom, you're gonna find me like this,'" Avila wrote in her final message to her parents, according to NBC News.
In her journal, her parents found her account of years of bullying at her middle school. A GoFundMe account was also started to support Avila's family.
Like Davis's parents, Avila's family said the school could have done more to stop the bullies.