Picture this: A passion for luxury goods from the other side of the world enflames a newly affluent society; such artifacts are valued partly for their intrinsic beauty and quality but maybe even more as status symbols; local craftsmen and artisans spot an opportunity to produce and sell ever more sophisticated imitations. Surely I am talking about the contemporary craze in China for brands like Louis Vuitton, Gucci, Herms and Chteau Lafite. Or am I?
The fascinating exhibition "Asia > Amsterdam: Luxury in the Golden Age," at the Rijksmuseum in Amsterdam, tells the story of how 400 years ago, following the founding in 1602 of the Dutch East India Company (VOC, from the Dutch spelling), Dutch society was swept up by a passion for all things Orientalfor Chinese tea, silks and porcelain; for Japanese lacquerwork; for Indian ivory and ebony.
At the very top of Dutch society at the time, the de facto head of state, Stadtholder Frederick Henry, and his consort, Amalia of Solms, acquired magnificent lacquer cabinets, still in the Dutch royal family's collection. The wealthiest merchants and landowners adorned themselves with magnificent silks and bought the finest porcelain plates, vases and vessels. These were depicted in splendid portraits, such as the one in the Rijksmuseum show of the VOC official Wollebrand Geleynsz de Jonghwearing an opulent silk outfitpainted by Caesar van Everdingen, and in sumptuous still lifes by the likes of Willem Klaesz Heda and Willem Kalf.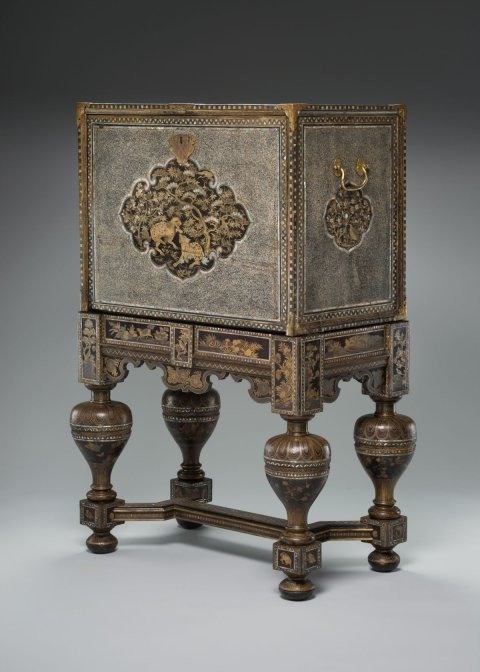 But the fashion and passion for high-quality Asian goods also spread throughout the world's first bourgeois society. Artists such as Rembrandt built up substantial collections of Oriental curiosities. Rembrandt's collection included shells, stuffed animals, weapons and Indian miniature portraits, of which he made exquisite copies.
In an era of competing colonial European powers, the Dutch punched above their weight as tradersand that global reach sparked and facilitated their desire for Asian craftsmanship. Though the VOC never succeeded in trading directly with China, it set up a trading post at Hirado in Japan in 1609. After the Shimabara uprising of 1637-1638during which the Dutch cynically helped to crush a Christian Japanese uprisingHolland was left as Japan's only European trading partner, doing business from the tiny island of Dejima, near the city of Nagasaki. Dutch merchants made full use of their privileged position, establishing a booming trade in porcelain and the extremely costly lacquer.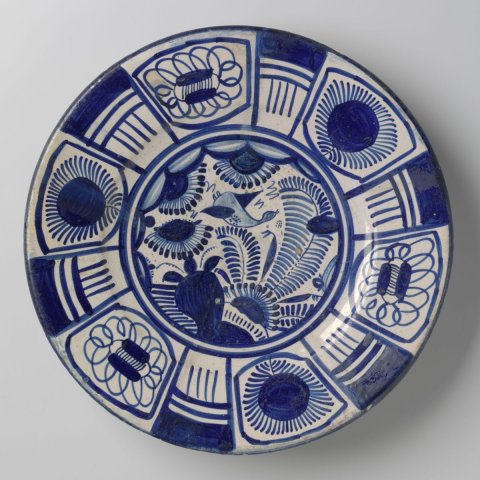 Of all these Oriental luxury goods, it was probably porcelain that made the greatest impression on the Dutch. Chinese and Japanese porcelain, far finer, smoother and more translucent than the earthenware made in Europe, seemed like a quasi-magical substance. Its ability to reflect light was captured with extraordinary virtuosity by Kalf. Homes in Holland were rearranged to display collections of plates and other objects. Very quickly, Dutch potters, especially in the city of Delft, began to imitate the blue and white Oriental porcelain in using tin-glazed earthenware and adding a second clear glaze, crudely at first and then with increasing sophistication. Though porcelain was not made in Europe until the 18th century, Dutch blue and white ware became a phenomenal success from the 1630s onward.
Lacquerthe ultimate luxuryposed even greater challenges to European craftsmen wanting to produce homespun versions of valuable imported Asian goods, as the resin of the lacquer tree was not available in Europe and the manufacturing process less well understood. Nevertheless, enterprising artisans and entrepreneurs were not deterred: As early as 1609, Willem Kick applied for a patent to produce "all manner of lacquerware, like that brought in from the East Indies." Kick's efforts do not really compare with magnificent Japanese pieces such as the two cabinets from the Dutch Royal Collection, once owned by Albertine Agnes, fifth daughter of Amalia of Solms and Frederick Henry, which have very rarely been publicly displayed before.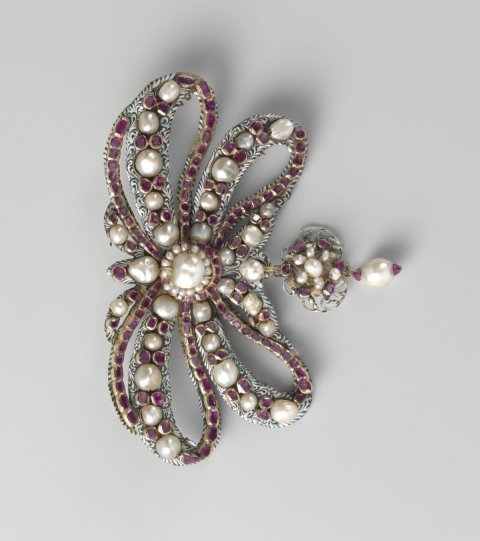 Another fascinating feature of this ferment of trade is how the luxury items became modified by the demands of the export market. The Japanese were at first contemptuous of the gaudy export lacquerware made for the European markets, calling it nambanWestern barbarian stuff. However, the Western liking for symmetry ended up influencing even the finest pieces.
There is a sense in the Rijksmuseum show of a society falling in love with objects not only more lavish but also more finely crafted than any they had seen before, and then of a joyful promiscuity of cultures and styles. Luxury goods have often offended Puritans. In the city of Leiden in the early 18th century, university students were banned from wearing banyans, or Japanese "skirts," at Sunday church services. But this show makes a strong case for beautifully crafted artifacts as a force for good. It's hard to say whether Louis Vuitton bags, Herms scarves and fine bottles of Bordeaux, together with their Chinese imitations, are affecting China in quite the same way, but "Asia > Amsterdam" makes it clear that a nation's passion for beautiful objects from far away transformed a dour Protestant society and brought great joy into the lives of hard-working burghers.