Rikers Island Corrections Officers Accused of Sexually Assaulting New York Jail's Visitors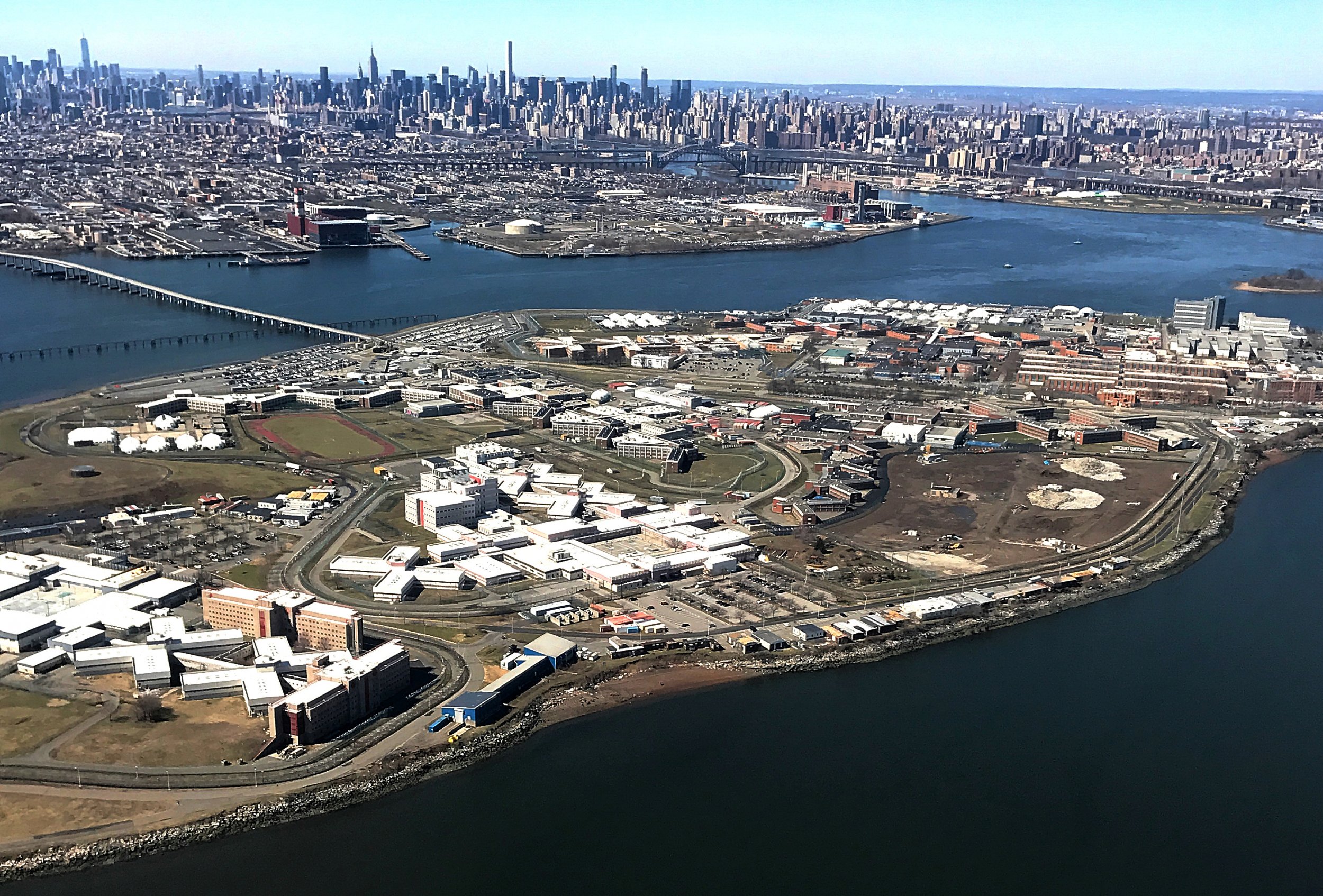 UPDATED I Visitors at New York City's Rikers Island jail complex are allegedly being sexually assaulted by corrections officers who carry out intrusive and unlawful strip searches, which sometimes include an officer sticking his hand up a woman's vagina, according to a graphic report from a prison reform group.
The report by Jails Action Coalition, an activist group focused on New York's jails, says Rikers guards are knowingly violating Department of Corrections policies preventing strip searches and body cavity searches of visitors. Even the recent installation of surveillance cameras in the building where visitors are searched did nothing to solve the problem, as officers are now allegedly taking visitors into bathrooms instead, the report says.
At least 50 women have taken legal action against the Department of Corrections for the unlawful encounters, accusing the agency's officers of conducting the searches at Rikers and other jails throughout the city. Among those, five have filed papers signaling their intent to sue over searches within the Rikers bathrooms, according to Alan Figman, a New York City personal injury lawyer who is representing the dozens of women.
"It's really outrageous," Figman told Newsweek. "My clients have been body cavity searched, anal searched, one woman had a tampon pushed so high inside her she had to go to the emergency room for it to be removed. A lot of them are just stripped naked."
One inmate advocate who visits Rikers often to work with the families of prisoners alleged that guards have set some metal detectors to a higher sensitivity so they go off for the smallest fragment of metal, giving them cause to conduct a search.
"They want you in the search room every time. They make me lift up my dress and the corrections officers will literally pull my g-string aside like a guy does when you're intimate and will credit card swipe you with their hands," Grace Price, a member of Jails Action Coalition who sued the city over allegations she was wrongfully incarcerated on Rikers, told Newsweek.
Figman claimed captains are aware of the searches, since his clients have told him they shuffle in and out of the rooms during inspections.
Department of Corrections policy mandates that searches must be supervised by an officer of the same gender, but can be conducted by an officer of a different sex. Searches of women are usually carried out by female officers, but sometimes male officers do them as well, Price said. Instead of strip and cavity searches, officers are allowed to carry out "frisk" searches, which include pulling out or feeling over a visitor's clothes, but the visitor must first sign a consent form. If a visitor refuses to be frisked, he or she may be denied a visit in which they can sit with an inmate, and will instead be confined to an impersonal booth, according to policy.
The alleged problem is not limited to Rikers. Accusers have filed claims charging officers with sexually abuse at other at least two city jails in Manhattan and Brooklyn, Figman said.
The corrections department said it keeps track of how many visitors lodge complaints alleging sexual assault, but did not immediately provide statistics on the grievances to Newsweek. A spokesman later said that it logged 45 visitor allegations of sexual misconduct in 2017, but did not say whether that figure came from lawsuits or a complaint database.
Several Rikers visitors shared their experiences at a heated Department of Corrections' board meeting on Tuesday, where the Jails Action Coalition report was acknowledged by members of the board. But the head of the union representing the officers dismissed it as irrelevant.
"There is nothing in here that has anything to do with the safety of running the jail," Elias Husamudeen, president of the Correction Officers' Benevolent Association, said in video of the meeting posted on YouTube.
A corrections department spokesman, Mitch Abramson, declined comment to Newsweek on allegations of sexual abuse, citing the litigation. He provided a list improvements the jail has recently made to improve visitors experiences, including adding greeters to help explain the visiting process and self-service kiosks to look up inmates.
Another spokesman, Peter Thorne, told Newsweek, "The Department has taken steps to ensure that all visitors are treated with respect, and we have made it easier for visitors to file complaints and have installed cameras in the search areas for greater transparency. We take all visitor complaints seriously." He also said the report reflected "a small sample size" of the more than 1,000 visitors Rikers sees daily.
As for the rest of Rikers, the city is working to close the nine jails on the island over the course of a decade, announcing earlier in January it is planning to shutter the first facility by this summer.
This article has been updated with an additional statement from the Department of Corrections, and notes that the department declined to comment on specific abuse allegations due to pending litigation.