More Than 700 People Have Tested Positive For Coronavirus on Rikers Island, Including Over 440 Staff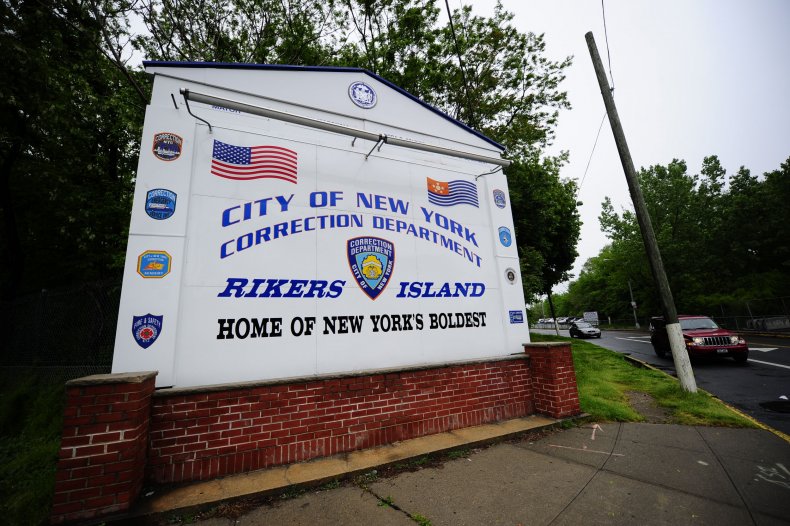 At least 287 inmates and 441 employees inside the New York City Department of Correction system, which includes the Rikers Island jail complex, have tested positive for COVID-19 as of Wednesday morning, officials reported.
There are 4,353 inmates held in New York City facilities, according to official data. That yields a rate of infection within the city's correctional system of 6.6 percent, more than seven times higher than that of New York City at large and nine times higher than the rate in New York State.
Public defenders and criminal justice advocates have long warned that conditions inside Rikers would provide fertile ground for COVID-19 to spread, perhaps unchecked, throughout the prison complex.
In response to concerns about the unique vulnerabilities of the prison system to spread infectious disease, Governor Andrew Cuomo and Mayor Bill de Blasio have begun to release some low-level offenders from custody in order to reduce prison density.
In late March, the state's Department of Corrections and Community Supervision (DOCCS), pursuant to a directive from Cuomo, released approximately 1,100 inmates who were being held on technical violations of their parole.
Advocates have called this move insufficient. In a letter to Cuomo and Anthony Annucci, the acting DOCCS commissioner, the Legal Aid Society in New York City called on the state to release a specific set of 105 inmates "due to their unique vulnerability to complications from COVID-19."
"Many have release dates that are only weeks away," the group said. "Given the exponential spread of the virus, this could mean the difference between life and death."
The letter also draws attention to conditions inside prisons across the state, many of which it says "have run out of certain hygiene and cleaning supplies."
At least 900 inmates have been released from New York City facilities, which are run apart from the state system, due to concerns about COVID-19 transmission.
The Correction Officers' Benevolent Association, a union representing New York City correctional officers, sued the department last week over allegations of inadequate supplies of personal protective equipment for employees.
A Queens Supreme Court justice granted the union a temporary restraining order, requiring the city to provide certain employees with N95 respirators before each shift, to conduct regular COVID-19 testing and to regularly sanitize working areas.
Responding to complaints of dwindling hygienic supplies at New York City jails, de Blasio said at a news conference Wednesday morning that correctional officers "who require any form of mask or face covering" will receive it.
"Yes, that has been sent and will be continued to be resupplied as needed," he said. "For inmates, the same."
The city and state correctional programs have taken some proactive measures to reduce the risk of transmission, such as by limiting or suspending visitations.
However, several have died from the disease.
Michael Tyson, a Rikers Island inmate who was being held on a technical violation of his parole, died after testing positive for COVID-19. His is the first death from the disease inside the prison-island complex. Additionally, at least six correctional officers have died of COVID-19.
The Legal Aid Society, Tyson's counsel, expressed anger over the news of his passing and doubled down on calls to winnow the prison population to safeguard inmate health.
"Governor Cuomo has the authority to grant clemency and exercise other forms of executive authority to release our vulnerable clients and other incarcerated New Yorkers now," Tina Luongo, attorney-in-charge of the Legal Aid Society's criminal defense practice, said in a news release. "It is time for the Governor to employ the full breadth of those powers and to act without delay to avoid further catastrophe."