Rikers Island Faces Investigation by New York AG After 11th Inmate Dies in Custody
New York Attorney General Letitia James has launched an investigation into the treatment of inmates at Rikers Island after a 11th inmate died while in police custody.
On Friday, James directed the letter [which was uploaded on Twitter] to Judge Laura Taylor Swain of the Southern District of New York. James started off the letter by mentioning that her office has "serious concerns about the conditions at the jails operated by the Department of Corrections on Rikers Island and the impact of those conditions on the health and safety of the people who work and are incarcerated at Rikers."
James went on to mention how Rikers has failed to obey specific state laws regarding correctional officers and the treatment of inmates. She also cited the "nine deaths of incarcerated inmates" since April 1.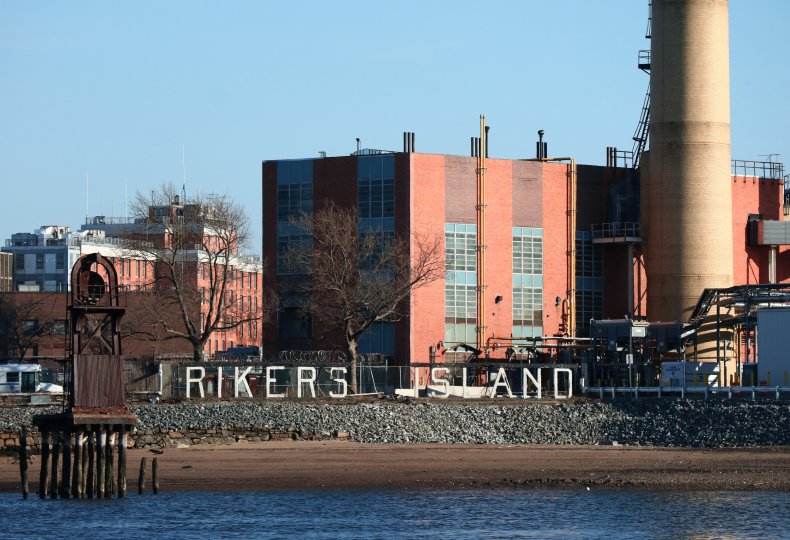 In the past week, two inmates have died while in custody at Rikers, bringing the total to 11 deaths while in police custody in 2021.
James ended the letter by calling for Judge Swain to provide "swift remedial action," to "improve security, access to medical care, and adequate living conditions for everyone at Rikers Island and Vernon C. Bain Center (VCBC)."
On September 21, James visited Rikers Island alongside Bronx District Attorney Darcel Clark, Queens District Attorney Melinda Katz, and Brooklyn District Attorney Eric Gonzalez. While there, she stated how she was "deeply disturbed" by what she witnessed while at the 89-year-old facility.
"For years, Rikers has been plagued by dysfunction, neglect, and violence, and it's clear we've reached a breaking point," said James in a press release. "These conditions have led to an unprecedented and devastating number of deaths, and action is desperately needed. I am examining all of my office's legal options to immediately address this dire situation."
James has been a longtime advocate for reform in New York jails and for-profit prison systems. She has also called for the closure of Rikers, which is scheduled to take place within the next 10 years.
James investigation announcement comes after New York governor Kathy Hochul called for the release of 191 prison inmates due to the conditions of Rikers on September 17.
Currently, 270 inmates on Rikers are incarcerated for technical violations of their parole.
"They have served their sentences under Less is More, but they should not have to wait until the enactment date," Hochul said.
"It's about protecting human dignity," Hochul added. "This questions who we are as a people when we can allow situations as we've seen at Rikers [to] exist in a prosperous, mighty city like New York. The fact that this exists is an indictment on everyone."