Rikers Jail Population Has Been Reduced By 400 Since Lawmakers' 'Horror Island' Visit
Hundreds of detainees have been moved from Rikers Island since lawmakers decried conditions at the jail as inhumane last month.
New York City Deputy Mayor Dean Fuleihan said Friday that there are 400 fewer people at the facility than there were on September 13—the date state and local politicians sounded the alarm on its dysfunctional environment.
Following the walk-through tour, during which lawmakers witnessed one detainee's attempted suicide, Democratic Assemblyman Kenny Burgos described the site as a "horror island."
Fuleihan attributed the decline in Rikers Island's population in part to the immediate implementation of the Less is More Act, which prevents recently paroled prisoners from being incarcerated on a technical violation such as missing curfew. The deputy mayor said the legislation allowed officials to release 165 people from custody.
Governor Kathy Hochul also recently ordered the release of 191 detainees from Rikers Island, as well as the transfer of 200 others to state prisons.
"I know what a pressure cooker looks like, I've worked in a kitchen a few times, and I'm trying to make sure it doesn't blow up," Hochul said when announcing the changes.
The governor also ordered state criminal courts in New York City to expand remote hearings instead of risking transporting prisoners. The measure is intended to ease the burden on the city's Department of Corrections, which staffs Rikers Island.
A staffing crisis has also recently plagued Rikers Island—which houses nearly 6,000 detainees and employs thousands of people—as officers have stopped reporting for duty. The Correction Officers' Benevolent Association has said unsafe conditions are prompting officers to call in sick and noted that the city hasn't hired new officers in three years.
The shortage has led to many employees working double and triple shifts. For those working triple shifts, officials are providing bonuses, catered meals and free rides to and from work.
"The number of staff unavailable to work with incarcerated individuals because they're out sick, AWOL or medically modified is unprecedented, and creates real difficulties for the department," New York City Correction Commissioner Vincent Schiraldi said during the committee hearing.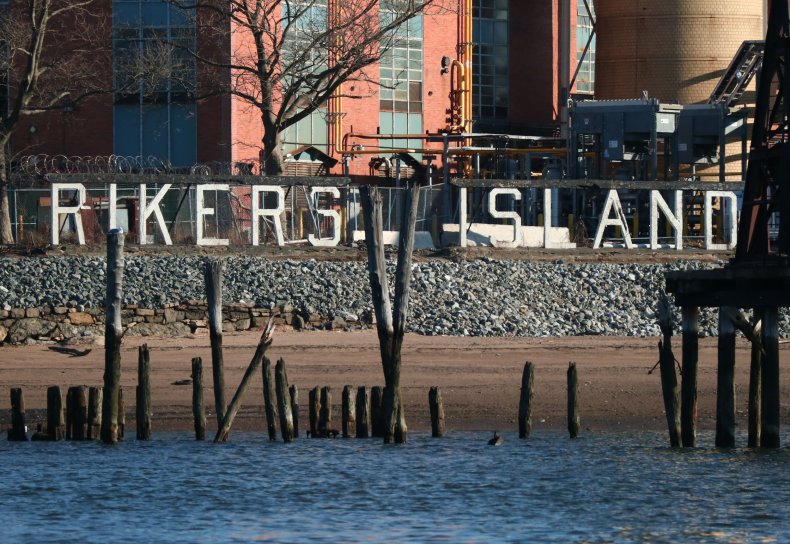 A plan exists to shut Rikers Island down by 2026. Fuleihan stressed Friday that the problems at the facility underscore the "urgent need" to close the site for good and build new, borough-based jails.
Eleven people in custody at Rikers Island have died this year.
"We are responsible for the safety and health of these individuals, yet, since the first of this year, at least 12 people have died in Department of Correction custody," Assemblyman David Weprin said at Friday's hearing. "We need answers as to why these deaths have occurred."
Activists gathered outside the New York State Assembly hearing Friday calling for better conditions and decarceration.
"This hurts so bad to know that young people are dying in our system when they should be getting help," one activist said.