Rimac Buys Controlling Interest in Bugatti from Volkswagen Group, Forms New Company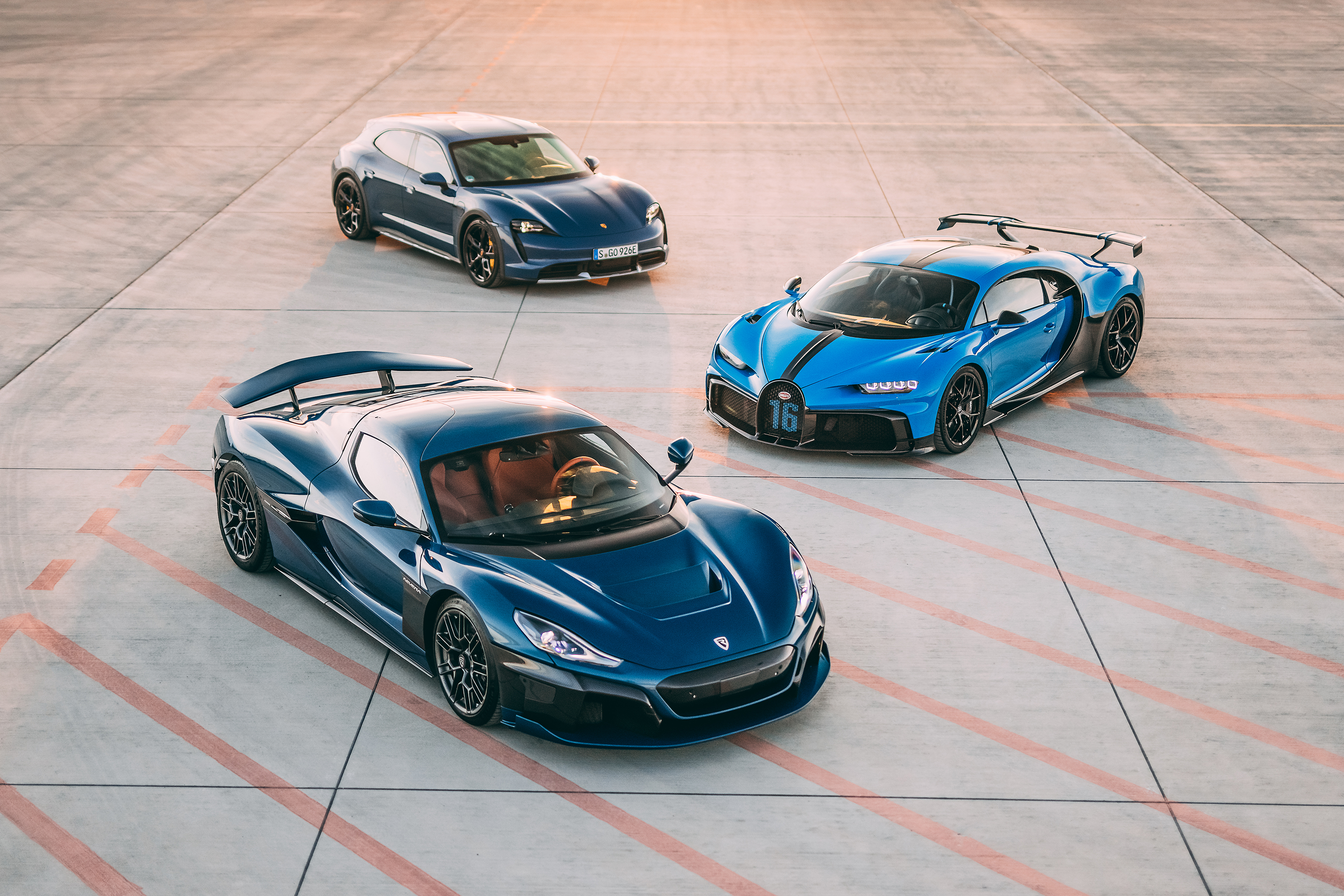 Coatian electric supercar company Rimac Group has purchased a controlling interest in super luxury automaker Bugatti Automobiles from Volkswagen Group. The new company will be called Bugatti Rimac. Financial Times first reported the news.
Rimac Group shareholders include Porsche (24 percent), Hyundai (12 percent), Rimac Group founder Mate Rimac (37 percent), and other investors (27 percent).
Under the deal, Rimac owns 55 percent of Bugatti. Porsche, which is under the Volkswagen Group umbrella, will own the remaining shares.
Rimac Technology, the other business that falls under the Rimac Group umbrella, will continue to be owned fully by Rimac Group. Rimac Technology will operate independently from the vehicle building part of the Group's operations.
The fresh Bugatti Rimac company will have Bugatti Automobiles, a 112-year old brand, and Rimac Automobili under its umbrella. The newly-formed company will have its $237-million global headquarters as the forthcoming Rimac Campus in Sveta Nedelja, Croatia, which is slated to open in 2023. Until then, both companies will retain their current premises.
Mate Rimac will be at the helm of Bugatti Rimac and Rimac Technology, and serve as CEO of Rimac Group. He founded Rimac in 2009 as a one-man startup and has grown the company and its reputation working on Rimac's own models and assisting other manufacturers with their own electric supercar creation.
"This is a truly exciting moment in the short, yet rapidly expanding history of Rimac Automobili," said Mate Rimac in a statement. "We have gone through so much in such a short space of time, but this new venture takes things to a completely new level. Rimac and Bugatti are a perfect match in terms of what we each bring to the table."
In a release announcing the deal, Rimac Group committed to innovating its own hypercars and developing systems and technologies for many global original equipment manufacturers. Expect to see some of that technology make its way to future Bugatti and Rimac models.
"We are combining Bugatti's strong expertise in the hypercar business with Rimac's tremendous innovative strength in the highly promising field of electromobility," said Oliver Blume, chairman of the executive board at Porsche AG. "Bugatti is contributing a tradition-rich brand, iconic products, a loyal customer base and a global dealer network to the joint venture. In addition to technology, Rimac is contributing new development and organizational approaches."
Volkswagen Group purchased Bugatti in 1998 for $50 million as part of a luxury brand buying spree that included deals for Rolls-Royce and Lamborghini.