'Ring Fit Adventure' Releases on Nintendo Switch in October, Helps Players Exercise
Remember that odd video Nintendo released showing people playing with a ring and doing all sorts of strange moves? Well, the company held true to its September 12 reveal as they announced its new Nintendo Switch experience, Ring Fit Adventures.
In Ring Fit Adventure, players explore and battle enemies using exercises to perform in-game attacks. Check out the overview trailer for Ring Fit Adventure below.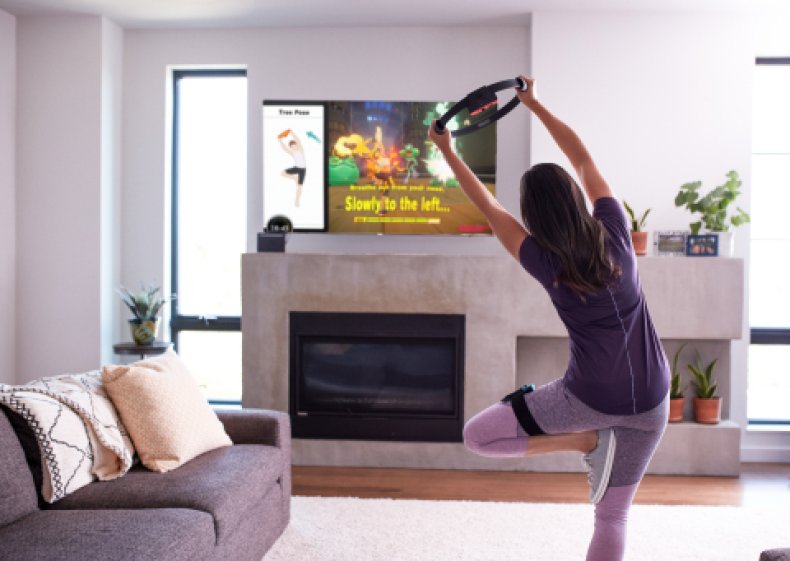 The game comes with the Ring-Con and a leg strap accessory so the title can translate your exercises into movement and attacks. Players will be able to jog in place to move around, or squeeze the Ring-con to perform attacks.
The idea is to play daily to achieve your personal goals and work out various parts of your body. There will be additional mini-games and routines for players of varying skill levels and lifestyles.
"Nintendo is always looking for ways to surprise people with one-of-a-kind, fresh experiences," said Nick Chavez, Nintendo of America's Senior Vice President of Sales and Marketing in a press release. "Ring Fit Adventure combines gaming and physical activity in a way that incentivizes people to keep coming back for more, to further both the story and their own fitness goals."
The main game in Ring Fit Adventure is the Adventure mode. In the Adventure mode, players explore 20 different worlds to take down Dragaux, an oversized, muscular dragon who you'll have to reach in order to save the worlds.
Players will not just run across these worlds, they'll jump, raft and hover in mid-air. There are also enemies that randomly pop up to block your path. To get past them, players will need to weaken them using various exercise moves. The part of the body that will be worked on is color-coded. For example, blue attacks work your legs while green has players performing yoga poses. Use the attack on the corresponding colored enemy to win.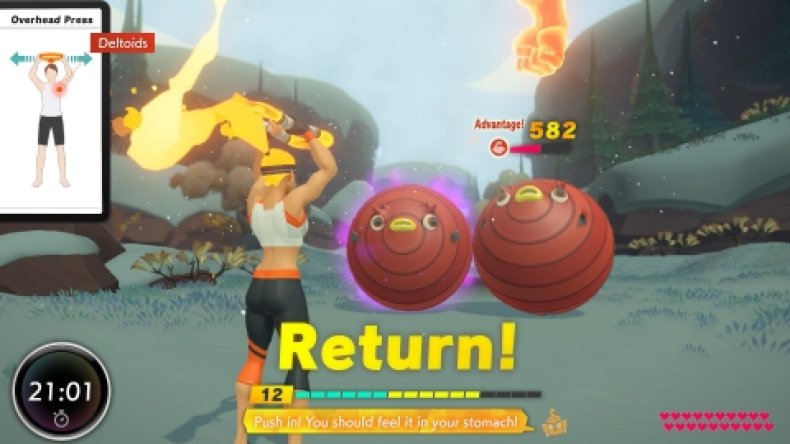 Outside Adventure mode, minigames test your speed. Break crates and even do some pottery using squats to get a more standard workout. Sets will allow players to focus on one part of the body in a simple exercise routine.
If you live in an upstairs apartment or don't want to wake anyone, a Silent mode will change the jogging in place mechanic with quieter steps. The game will still recognize the movement without having to emphasize your steps.
Ring Fit Adventure releases October 18 for $79.99 on Nintendo Switch.
What do you think of the next Switch experience? Let us know your thoughts in the comments section.