Ring of Honor's Joe Koff Says MSG Sellout Was "Validation"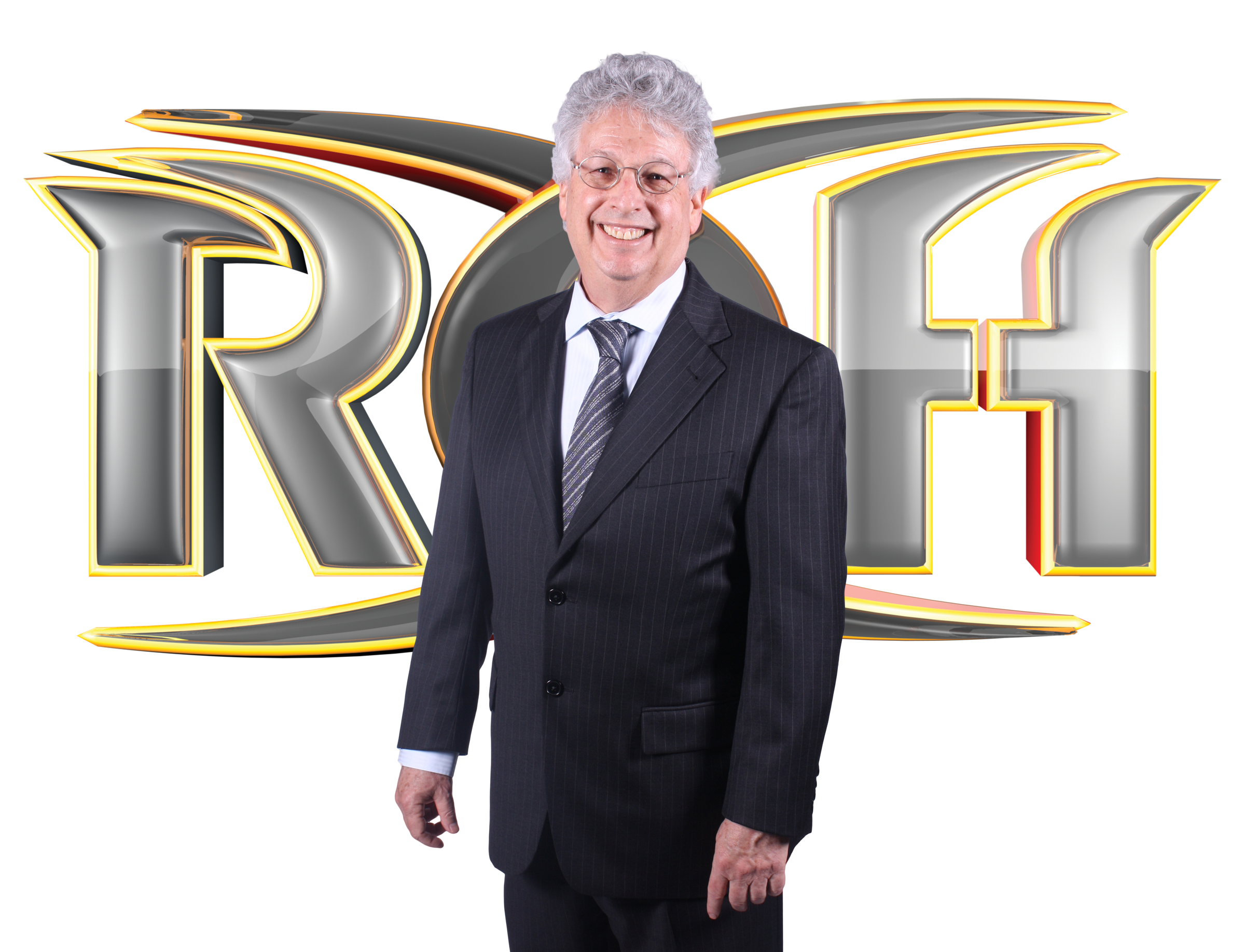 The wrestling industry is in the midst of a massive shift. There is more wrestling content available then ever with the rise of independent promotions running alongside the WWE empire, both overseas and locally.
While the general public sees wrestling as represented solely by three letters, other promotions are becoming more visible and offer something different. Ring of Honor is one of those promotions and is also one of the youngest.
Founded in 2002, the Baltimore-based promotion has grown considerably in size and popularity. It's been filling arenas in the U.S. and abroad with some of the most recognizable wrestlers in the industry, all while doing it the ROH way.
"We wrestle a style and brand. We don't wrestle specific people, because since I've been here we've had many stars who were major ROH personalities move on to other promotions yet ROH has never been bigger or better," Ring of Honor Chief Operating Officer Joe Koff told Newsweek. "We're growing out of our teenage years and heading into young adulthood, so there's a bit of rambunctiousness and a little bit of disruptor in that. But at the same time we're getting older, getting more responsibility, more disciplines and we're seeing that right now with ROH."
And nothing says disruptor quite like selling out Madison Square Garden on the same weekend, in the same city, as WrestleMania.
The G1 Supercard, co-promoted with New Japan Pro Wrestling, is the first non-WWE wrestling show to be held in "the world's most famous arena." The event will take place on April 6, the day before WWE's WrestleMania 35 in MetLife Stadium and on the same night as NXT Takeover. But Koff, a Westchester native who grew up watching wrestling shows when MSG was on 8th Avenue, isn't worried about running his show on WrestleMania weekend. After all, they've done it twice before, once in 2017 when they held a show in Lakeland, Florida and again this year in New Orleans. Both shows gave the promotion their biggest crowds all year.
However, booking a venue in New York is not as easy as it sounds. Koff points to finding a venue that holds around six to eight thousand people as a challenge, not to mention pushback from outside forces.
"After a little bit of snafu and setback that's known in the press to everybody at this point," Koff said referring to WWE's reported attempts to block the MSG deal. "We were finally able to make that deal and to everyone's joy and elation on all sides, New Japan, ROH and certainly MSG's, the fact that it sold out as quickly as it did was a validation to everything we felt."
WWE released this statement after the reports: "MSG is, of course, free to work with ROH however they want."
It took about 19 minutes to sell out MSG, showing there is a hunger for wrestling outside of WWE. But don't tell Koff that ROH is an "alternative" to what Vince McMahon is doing. Koff said that more than 60 percent of the MSG tickets were sold to fans who subscribe to ROH's streaming service, Honor Club.
"When I hear the word alternate or alternative, it means it's not your first choice. And I don't feel that way about Ring of Honor at all and that's proven by the MSG sell out that ROH is there first choice," Koff said. "These are our fans who pay to have our product and early-access to tickets. I don't think they'd like to be considered to an alternate to another fan, they are real fans."
Ring of Honor is seeing more and more fans come to its product through its various broadcasting and streaming options - ROH is broadcast through Sinclair, which is available in 40 percent of the country - but most importantly from the in-ring action, and that expectation of having the most action is what has garnered a growing fanbase.
"Why is Ring of Honor so exciting right now? It's because of the quality, the artistry, the integrity and the athleticism of our wrestlers both men and women," Koff said. "They take this sport very seriously and as such we are an entertaining sport we don't consider ourselves sports entertainment, which is an opposite to some of the other wrestling promotions."
Another huge aspect of ROH are its many partnerships, like with the aforementioned NJPW, that deliver matchups that may not be seen otherwise. These partnerships give ROH exposure overseas and offer other promotions a stage here in the states.
Ring of Honor will also be present at CMLL's 85th Anniversary show on Sept. 14, which will be streamed on Honor Club, bringing the brand and one of its hottest stars, Matt Taven, to Mexico.
"We like working with the international stages because the companies we work with are close to us philosophically and ideologically in how we conduct our business," Koff said. "So it makes sense, and it's a trusted partnership and something I'm really proud of. This is not one-sided arrangement, this is a true partnership where everyone benefits for what we both do together."
The partnerships are not only limited to the international stage. Koff points to the 2017 match between ROH's The Young Bucks and Matt and Jeff Hardy, when they were working at Impact, as one of the hottest storylines in wrestling before the Hardy's returned to the WWE at WrestleMania 33.
Shows like the recent PPV All-In, which Ring of Honor helped produce, showed the wrestling world the promotion's many stars like The Young Bucks, Cody and much more.
While WWE fans may know Cody as WWE's Stardust or Cody Rhodes, many current WWE superstars have their roots in ROH including Daniel Bryan, Kevin Owens, Sami Zayn and many more.
"Ring of Honor wrestling, and Ring of Honor wrestlers are the best in the business because they learn from the best in the business," Koff said. "They perform in front of fans who think they are and it really gives [the wrestlers] a chance to be in stories that aren't created, but make them a part of the creation. That's really important."
ROH streams episodes of its television show on its website for free and brings its pay-per-views like the upcoming Death Before Dishonor on Sept. 28 through its Honor Club paid service. And if you need any more reason to check it out, let the action speak for itself.
"We present a great product and we're all about the wrestling. And I think that's what people come to see. I don't think they come to see spectacle, they come to see sport," Koff said. "And I liken it to any sport I would go to. If all the baseball players did was talk for two hours and just play ball for an hour, I probably won't like that. I want to see a game and see what they can do."