Ring of Honor's Dalton Castle Has A Blood Feud With Matt Taven Over Stolen Soup
As Ring of Honor's world champion, Dalton Castle was on the top of the world until injuries forced him to sit on the sidelines and miss the past few months of competition. Now that he's back and feeling better than ever, Castle is looking to work his way back up the ladder and reclaim his title.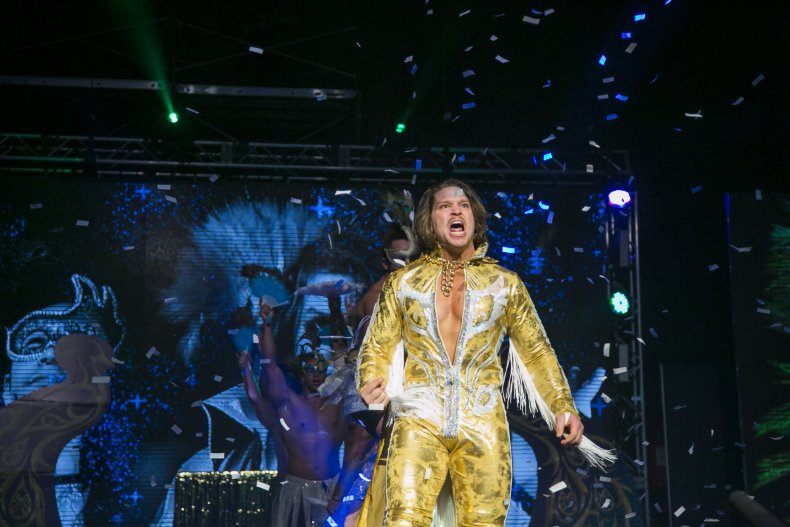 This journey starts on December 14 at Final Battle in New York City, where Castle squares up with Matt Taven in the Hammerstein Ballroom. While the two once considered themselves friends and longtime travel companions, there is now a bitter rivalry between Castle and Taven.
"I think Taven went down to Mexico where he was a big star. But something changed over the last few months," Castle told Newsweek ahead of his match. "He lost his hair in Mexico. He came back thinking if you make your own novelty belt, you can call yourself whatever you want."
Castle is referring to Taven's "Real World Championship" title he's been bringing to ROH events recently. This championship is not recognized by officials in ROH. "I've earned the right to call myself a world champion. I've been at the top. I've fought to the absolute limit to get to the position I've been in and am in," Castle said. "It's really frustrating to watch someone fall apart like him, mentally, and take credit for something they didn't earn."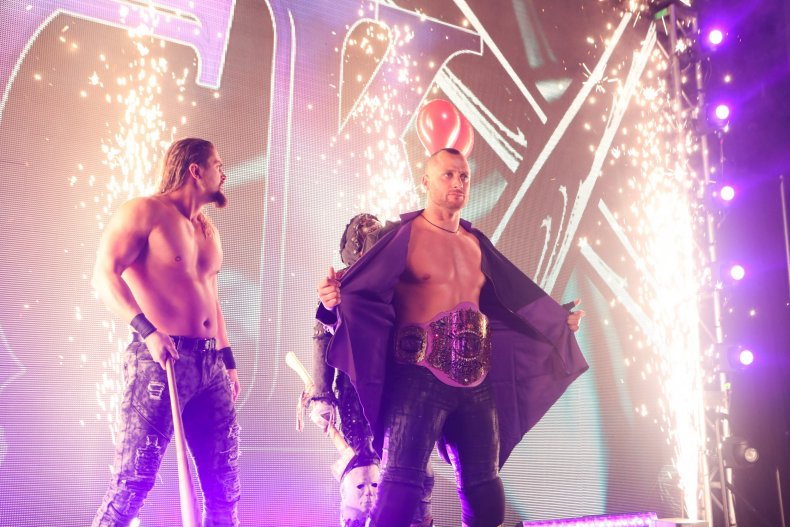 Why is there so much animosity between the two? Castle says it goes back a few years to one fateful lunch stop. "I want to make him pay for three years ago, the one time we were out to lunch and I went to go to the bathroom and when I came back he had eaten more than half of my butternut squash soup," he said. "I've never let that go. When it comes down to it, he may say this match is about his "real" title, but it's really about the Butternut Squash Chipotle soup from three years ago. I'm still fuming about it."
Castle can't wait to be back in the ring competing, something he hasn't done in several months thanks to a nasty injury. "Being on the bench hurts emotionally," he said. "I've been a wrestler for more than three-fourths of my life now. It's tough to not be doing the thing you were born to do. Now that I'm back in the ring, I feel like a complete person." Castle says it's "no question" his performance at Final Battle will be the best anyone has seen from him yet.
Looking forward to 2019, the Ring of Honor locker room is preparing for the G1 Supercard, a ROH/NJPW show at Madison Square Garden in April. The show has already sold out, and is the first non-WWE wrestling event held in the arena since 1960. Matches haven't been confirmed for the show yet, but Castle says he wants to be involved in some sort of "super match."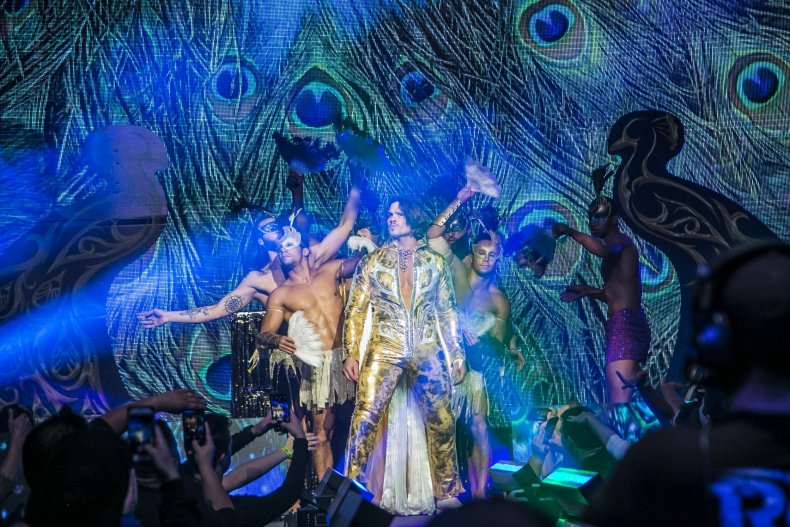 "I don't know if that's going to require several rings attached to each other or maybe a cage with multiple layers. I know whatever I'm in, I want it to be a spectacle," said Castle. "Even if it's just my entrance, like we find some way to set fire to the LED board and I kick through it like the Kool-Aid Man with Roman Candles attached to each finger shooting off sparks and NOT hitting the audience, because that would be dangerous and I DON'T want to harm anyone who comes to a ROH show because I want them to have the best time ever, but I DO want to make a memorable moment, and I feel like fire and sparklers and glitter is the best way to do that."
ROH Final Battle airs LIVE from New York City on Friday, December 14 at a new start time of 8 p.m. EST on traditional pay-per-view providers, free for HonorClub VIP, at a 50 percent discount for HonorClub Standard, and on FITE TV. Please visit ROHWrestling.com or the ROH App for more information.