Ring of Honor's Frankie Kazarian on His Weekend of Championship Opportunities
Ring of Honor has two big shows this weekend, with Glory By Honor: Baltimore on Friday and Glory By Honor: Philadelphia on Sunday. Frankie Kazarian will appear on both shows, and has major title opportunities with his six-man tag team SoCal Uncensored (Kazarian, Christopher Daniels and Scorpio Sky) and tag team The Addiction (Kazarian and Daniels).
Newsweek caught up with Kazarian ahead of his big weekend to learn about his game plan and how he prepares for such a grueling weekend.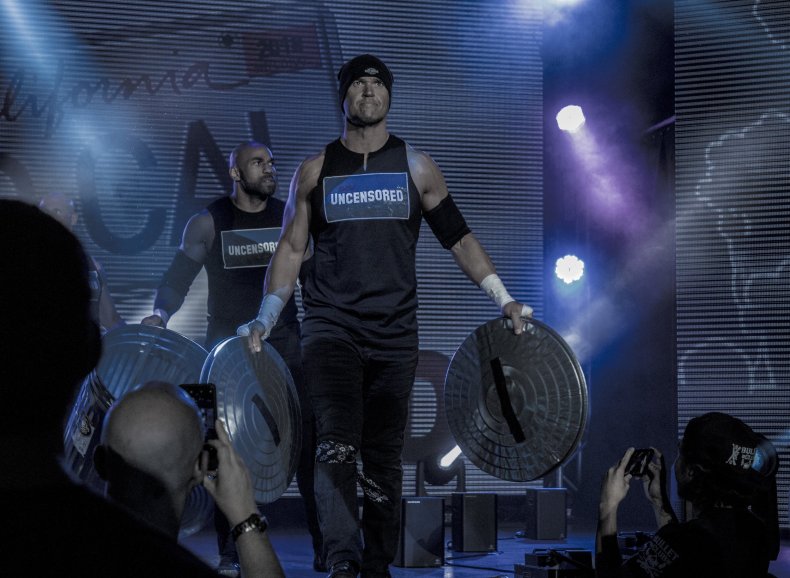 "We go into every match with the same goal, and that's to win," Kazarian told Newsweek. "When you have matches of this high caliber, the ante is upped. Especially when you're going against a team like Cody and the Young Bucks, or a team like the Briscoes. Do we have a challenge ahead of us? Absolutely."
Kazarian says the prize at the end is a major motivator. "It's a huge weekend for us, but the light at the end of the tunnel for us is the possibility of holding not only the six-man titles, but the world tag team titles as well," he said. "That would be huge for us. We know we have a lot of momentum going for us right now, and we're looking to capitalize on that."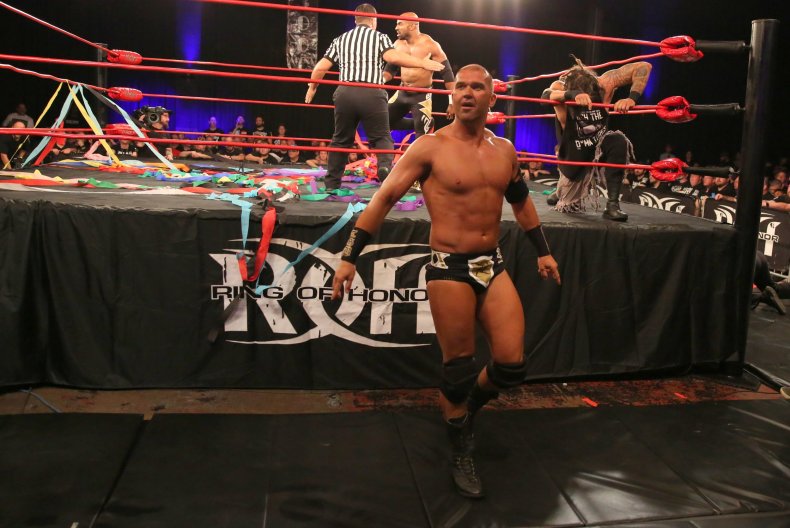 Champions have a major advantage going into a match in pro wrestling, and that fact hasn't escaped Kazarian. Having held both the six-man and tag titles before, he also knows what strategies to look out for from his opponents. Even with all the preparation, it'll still be a tough two matches. "We've not been able to beat the Briscoes in title matches, and I'd love to break that streak this weekend," he said.
While both matches are tag matches, Kazarian's opponents will require different tactics if SCU or The Addiction want to walk away as champs. "The Bucks bring that non-stop explosive action and Cody has that cerebral approach he takes to a match," said Kazarian. "The Briscoes are almost the opposite of that. We're prepared for an all-out dogfight. We're prepared for it all, and are prepared to walk out with both sets of titles."
Looking ahead, Ring of Honor will run a show at Madison Square Garden alongside New Japan Pro Wrestling next April, the first non-WWE wrestling show at the venue in decades. Tickets sold out almost instantly, and Kazarian knows he and his teammates are responsible for some of that intense demand.
"I can say with confidence that myself, Christopher Daniels and Scorpio Sky are reasons why that show [at MSG] sold out," Kazarian said. "I think it would be a no-brainer that we would be on that show, and have the opportunity to show what we do to a larger audience." Kazarian and SCU haven't been scheduled for a match as of right now, but if he had his way, his team would go head-to-head with the Bullet Club in six-man action.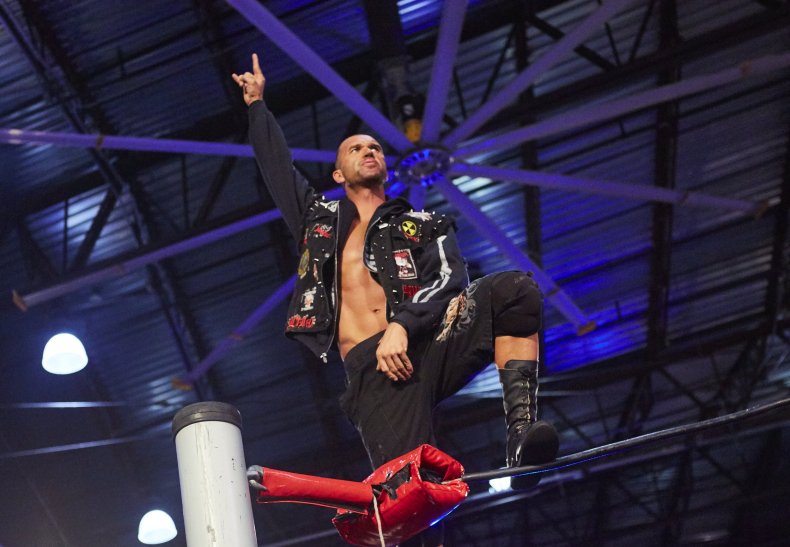 Regardless of this weekend's outcomes, Kazarian is thrilled with the success of SCU and the support from fans. "Especially in the last several months, you guys have been incredibly cool supporting SCU," he said about his supporters. "It's great hearing the SCU chants in arenas and airports, and seeing everyone buying SCU merch at Hot Topic. I thank you guys from the bottom of my heart, we love to entertain and we're just getting started."
Glory By Honor streams live worldwide for all HonorClub members on Friday, October 12 at 8 p.m. EDT. HonorClub is available at ROHHonorClub.com or the ROH App on all Apple and Android devices, and Roku.
So what do you think? Do you want to see SCU and The Addiction win their championship matches this weekend? Who would you like to see SCU face off against at the show in Madison Square Garden? Let us know your thoughts in the comments section below.