Ring of Honor Wrestling Champion Kelly Klein Spoke Out About Wrestlers' Safety—Then She Lost Her Job
When professional wrestler Kelly Klein hit her head in a match on October 26, she didn't immediately realize that something was wrong. Klein, the reigning women's champion for Maryland-based company Ring of Honor, finished the rest of the contest and won. It was only when she returned to the backstage area after her match, laid down on the concrete floor of the women's dressing room, and began speaking gibberish for an hour that her colleagues realized that Klein appeared to have sustained an injury. The wrestler would later find out she had suffered a concussion—a brain injury caused by a blow to the head—and not for the first time.
Klein's head injury and an unrelated incident that led to the resignation of veteran wrestler Adam Birch, 40, a former Ring of Honor player-coach of sorts who goes by the stage name Joey Mercury, have raised concerns about the wrestling company's duty of care to its talent and management that puts profits over people.
Six current and former Ring of Honor talent and employees, including Klein and Birch, tell Newsweek that the company does not have any standard policies in place for treating injuries, including concussions, that occur in the ring—nor does Ring of Honor employ dedicated medical staff to diagnose or treat wrestlers' injuries at its events. This means talent are often at risk of getting hurt and the onus falls on them to get help independently. Ring of Honor denies this is the case and says it has had a concussion policy in place since 2016.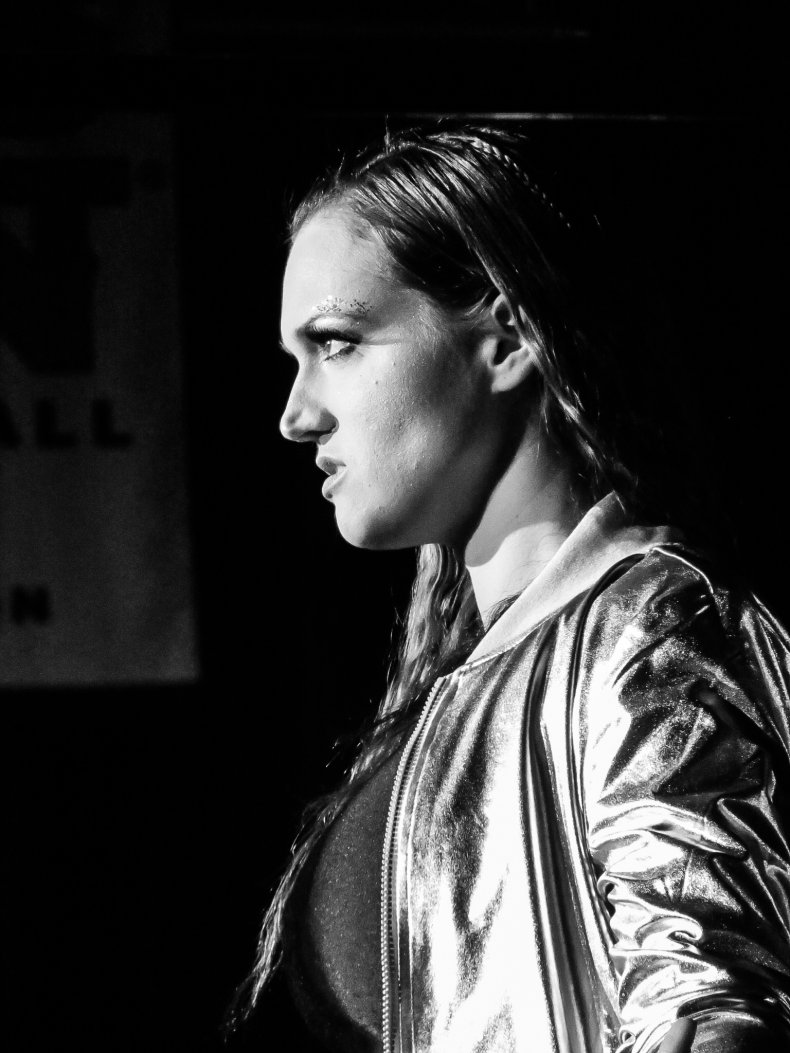 Klein, 33, alleges that after she hit her head in the ring during a U.K. tour in October and returned to the backstage area, "There was [no doctor] there to check on me. Nobody suggested a protocol. I wasn't aware or briefed on a protocol." This, say Klein, Birch and others, is alarming, because other major U.S. leagues such as industry leader World Wrestling Entertainment (WWE) and upstart All Elite Wrestling (AEW) have medical staff on hand at all events and procedures for dealing with injuries. Birch has firsthand knowledge of WWE's medical policies after working there for over a decade as both a wrestler and producer.
Klein, Birch and three more sources—who each spoke on condition of anonymity for fear of retaliation or being blackballed in the industry—say they have only seen medical personnel at Ring of Honor events when required by athletic commissions in states that sanction professional wrestling like a traditional sport, or when provided by the host venue.
In Klein's case, she was fortunate the U.K. venue in October had its own medical personnel. They performed routine tests and recommended Klein go to hospital, but this experience was an anomaly. Klein says she suffered her first concussion working for Ring of Honor in April 2018 and as with her most recent head injury "nothing happened, nobody looked at me when I came through [to the backstage area]." Another current performer who says they were concussed after hitting their head in a Ring of Honor match alleges they were "asked if I was OK and that's about it."
Symptoms of concussion can include temporary loss of cognitive abilities, confusion, headaches and depression, some of which Klein says she continues to suffer after her injury in October. Mild concussions tend to clear up after two to three weeks, but in some cases brain trauma can have more long-term adverse effects, including depression and behavioral changes.
One Ring of Honor wrestler—who Newsweek has chosen not to name—exhibited noticeable changes in demeanor after suffering a concussion earlier this year, three people with knowledge of the situation, including Klein and Birch, tell Newsweek. "It was very clear he had changed," says Klein. "He was like a different person ... he wasn't taking as good care of himself, he made comments about being unhappy." Another source describes the wrestler as appearing "very depressed." Birch, whose responsibilities included liaising with talent on behalf of management, became concerned about the talent and says he eventually advised Ring of Honor's executive producer to pull them from competition pending medical review. "It was the right thing to do, but it should've been done [sooner]," says Birch. The talent has not wrestled since August, according to online match records.
Over the past 15 years, there has also been crucial scientific discovery about the lifelong impact of repetitive brain trauma in athletes, many of whom will experience blows to the head thousands of times throughout their careers. Chronic traumatic encephalopathy (CTE) is a degenerative brain disease that affects people who have had repeated head injuries, and is most common among athletes in combat sports and military servicepeople. CTE can only be conclusively diagnosed by examining brain tissue after death but symptoms tend to present later in life and can include aggression, paranoia, suicidal thoughts and dementia.
Deeper understanding of the effects of traumatic brain injuries has precipitated more rigorous protocols across all sports, from the National Football League (NFL) to WWE.
Christopher Nowinski, a former WWE wrestler and co-founder of the Concussion Legacy Foundation, has been working to educate athletes on concussion treatment since 2006, after suffering his own career-ending concussion three years earlier. Nowinski holds annual training sessions for WWE talent in line with its comprehensive concussion protocol—which includes comparing baseline and post-injury brain function—and recently held a similar seminar for AEW wrestlers. "Every sports organization, every professional wrestling organization, should have a concussion policy," he says. "If you are a national or international wrestling organization, you should have medical staff at every show, and there should be procedures followed with concussion."
In a statement to Newsweek, a Ring of Honor spokesperson says: "Our concussion policy has been in place since 2016 and we have medical staff at all events. Further, many state athletic commissions have various medical requirements in place, policies to which we adhere at all times. For states where this requirement does not exist, we always have medical personnel on site, whether it be an EMT or other medical professional. Any performer who suffers an injury is attended to immediately. Suggestions that we do not adhere to these standards are completely, and provably, false." Ring of Honor did not provide Newsweek with a copy of its concussion policy.
---
On November 7, during a face-to-face meeting in Maryland, Klein raised her concerns with chief operating officer Joe Koff. She says she was told the company does have a concussion policy. To this day, Klein hasn't seen it. "I pointed out that even if they do have one, the talent is not aware of it," she says. Koff also told her, she says, that Ring of Honor management is always aware when talent is hurt. Klein responded, "No, you don't, because nobody knew I had a concussion in New Orleans"—the April 2018 concussion.
Four people with knowledge of the situation, including Klein and Birch, say that Koff and general manager Greg Gilleland often leave shows before they have ended. "At live events people could get hurt at any time. There have been instances where talent would get hurt but there's no medical protocol, there's no concussion protocol," says one source. Klein says there was also no one in a management position present when she hit her head in the ring in October. This means that talent, in the absence of dedicated on-site medical staff or a documented injury policy, cannot immediately turn to the judgement of a senior manager either.
For head injuries such as concussion, timing can be crucial. The Concussion Legacy Foundation states that an "immediate response" to a potential concussion "plays an important role" in recovery. In one instance described to Newsweek by Klein and another person with knowledge of the situation, it fell upon a non-management employee to insist a female talent who hurt her head in the ring and appeared concussed in January go to hospital to receive medical attention. "It's an unsafe place for talent," says a source.
Health and safety is just one example of the gulf between employees and talent and the people in charge, according to numerous current and former employees and talent. Klein, Birch and another performer say talent are left to treat their own injuries even when they appear to be sustained while working for Ring of Honor. Wrestlers who work for the company are employed as independent contractors—which is also common in WWE—and are not eligible for employee benefits such as health insurance. But Ring of Honor says, like WWE, it absorbs the costs of wrestlers' injury-related medical expenses.
Klein says Ring of Honor did not offer to arrange or pay for treatment for her recent concussion. Again, the lack of documented policy makes it unclear to talent who is responsible for arranging medical care and costs. In some cases, but not all, wrestlers may be told they can invoice for the cost of appointments and procedures—but only after they have already paid out of their own pockets.
Klein, whose annual pay is just $20,000, is only able to afford costly neurologist appointments and rehabilitation because she benefits from her husband's private health insurance. "If I didn't have that, I wouldn't be able to take care of these appointments," she says. Klein says she still hasn't been advised whether she can invoice the company for costs.
Another wrestler was told they could invoice for medical bills they paid for after sustaining an injury in the ring "but was not told how to go about it." They were eventually reimbursed after paying hospital fees out of pocket but say it "would have been easier had they just covered everything up front," as is the case with other wrestling companies such as WWE.
A Ring of Honor spokesperson disputes these assertions, telling Newsweek: "When an injury occurs during one of our events, Ring of Honor covers the costs of treatment for that event-related injury. At times, certain performers see a medical professional outside of the event, which they are entitled to do. When this occurs, the performer is reimbursed."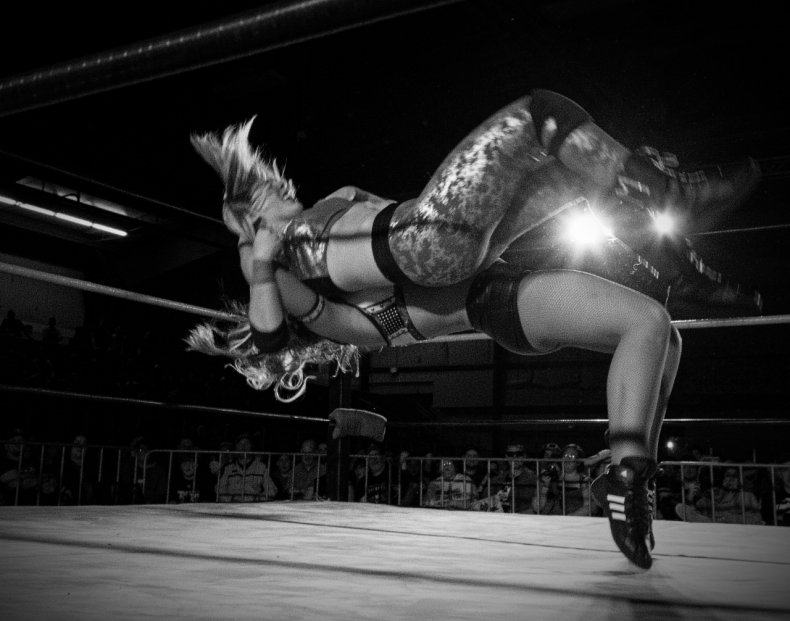 Several current and former employees and wrestlers raised concerns about this and other examples of perceived penny-pinching by Ring of Honor. One source says the guardrails used around ringside to keep fans safe are flimsy, likening them to "metal gates you would find at a kids' soccer game." And Birch and Klein say that when traveling for events, talent is often paired up in double occupancy hotel rooms instead of their own accommodation. To be sure, Ring of Honor does not have the same operational investment as WWE, but its parent company, Sinclair Broadcast Group, is the second-largest operator of television networks in the U.S., with total revenues of $3.05 billion and net income of $345.9 million in 2018, according to the company's annual investor report.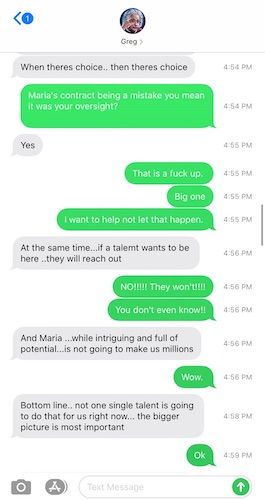 Text message exchange between Adam Birch (Joey Mercury) and Ring of Honor general manager Greg Gilleland. Gilleland writes to Birch that wrestler Maria Manic "is not going to make us millions."
Adam Birch
---
Seven current and former Ring of Honor employees and wrestlers say the issues of talent safety and other concerns derive from Gilleland, the company's general manager, and Koff, the COO.
They say that Ring of Honor management is disorganized and there is a lack of communication from higher-ups to talent and staff. A majority of the seven sources also say that Gilleland is often abrasive and difficult to communicate with. "Greg is a terrible manager of people," says one source.
Three sources familiar with the situation say the contract of wrestler Nicole Maria Spiro, who competes as Maria Manic, mistakenly expired in late September because Gilleland forgot to exercise an option to renew it. This is corroborated by text messages exchanged between Gilleland and Birch on October 2, and seen by Newsweek; in one, Birch asked: "Maria's contract being a mistake you mean it was your oversight?" Gilleland responded: "Yes." Spiro attended a WWE audition last month but ultimately signed a new contract worth close to mid-five figures to stay with Ring of Honor.
"[Gilleland] is very booksmart and very knowledgeable as far as crunching numbers. But as far as being a people person, he's god awful," says one source. Klein, Birch and another source say the news that Spiro's contract was allowed to lapse negatively affected morale among Ring of Honor talent and increased the feeling that management doesn't value or communicate with its talent. This sentiment is compounded by Gilleland appearing to speak derisively of talent privately. In a text message to Birch sent on October 2, and seen by Newsweek, Gilleland admitted it was his mistake that Spiro's contract was allowed to expire, but added that "Maria ...while intriguing and full of potential...is not going to make us millions." Another text message sent to Birch on October 23 suggested booking a freelance wrestler was a "waste of $."
Two sources who worked directly with Gilleland and Koff say that they and others have complained to either Koff or human resources about Gilleland, but no action has ever been taken. "Greg creates a very unsafe work environment for everybody. Joe does as well, Joe is an enabler," says one source. Another says, "Joe always takes up for Greg, he can do no wrong ... he protects him from everything," adding that often management pins the blame on employees or talent instead. "Like this situation—[Birch] is a disgruntled ex-employee and Kelly is overdramatic," they say.
Klein has had her own difficulties with Gilleland. While negotiating her contract for 2019 in December last year, the wrestler asked Gilleland for an annual pay of $24,000—an increase of $4,000—but was rebuffed. In an email sent to Gilleland on December 16, and seen by Newsweek, Klein summarized a phone call they had, writing: "You said you couldn't do that because then you would have to pay all of the other women that amount." In a reply on December 17, Gilleland explained he refused Klein's raise request because the company was "aligning the compensations for the [women's] division as it continues to grow." Klein inferred from this that Gilleland felt it appropriate to compensate—or at least suggest compensating—women equally because of their gender without accounting for merit, experience and longevity.
Klein says this, coupled with the lack of development of storylines for the women's division on the weekly Ring of Honor television series, makes it "very evident they value the women less" than the male wrestlers. "There is a lack of real value of the talent in management's eyes in general, and then with the women especially, I don't feel that they value the women or what they're doing or how hard they're working." A Ring of Honor spokesperson tells Newsweek that "a $20,000 contract is the most ever offered for the [women's] division and is, in fact, more than what is paid to most male performers who work on a non-exclusive basis." But a new contract being negotiated between Klein and Ring of Honor since July, and seen by Newsweek, was valued at $50,000 per year, more than double Klein's existing pay. This deal, unlike her previous one, would have made Klein's services exclusive to Ring of Honor.
---
In early November, after Klein's concussion but before her meeting with Ring of Honor COO Koff, Birch took some of the private frustrations among Ring of Honor talent and employees public. In a series of tweets that quickly fueled the wrestling rumor mill, Birch attacked Gilleland, the company's safety practices and television production values, among other things. Birch says his growing frustrations, including with Gilleland and about talent injuries, led him to quit his behind-the-scenes role with the company on October 25—a day before Klein suffered her concussion.
A WWE veteran, Birch joined Ring of Honor in 2018 as a backstage factotum of sorts: He worked as a coach in the company's wrestling school in Baltimore, a creative consultant on the Ring of Honor TV show and made a natural choice to bridge the gap between talent and management, having worked on both sides of the industry.
Klein and other talent gravitated towards Birch for his counsel. Three sources familiar with the situation, Klein included, say Birch, at least for a while, helped improve communications between the two sides and gave talent a more approachable senior person to turn to. Klein says Birch helped her "close gaps in communication" when discussing a new contract with Koff and Gilleland earlier this year and another source says "he would go out of his way to find out information nobody would seem to know" for talent. So, when Birch abruptly quit, Klein voiced allegiance to her mentor on Twitter. She said that Birch was "the best coach I ever had" and that he tried to improve safety practices to protect talent. Birch, too, pulled Klein into his public criticism of Ring of Honor; with her permission, he shared screenshots of Klein's aforementioned email exchange with Gilleland about women's pay last December to illustrate his issues with the company.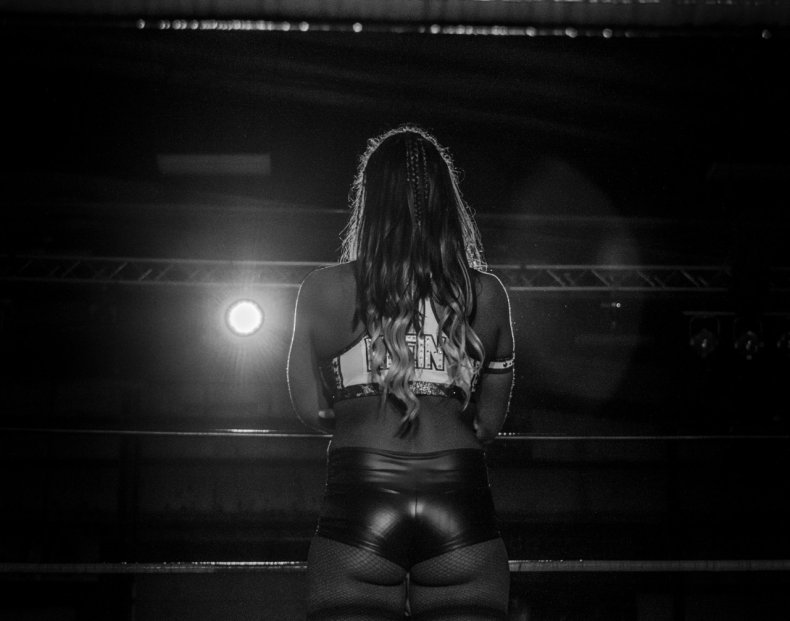 In a November 19 email, Koff informed Klein that Ring of Honor deemed the public dissemination of her email exchange with Gilleland a breach of her contract. Klein was told the company has decided to let her contract expire at the end of the year and will no longer negotiate the far more lucrative $50,000 deal the two sides had been discussing since July. This effectively banishes Klein from Ring of Honor come January. The wrestler, who is still Ring of Honor women's champion, believes this is retaliation for publicly and privately raising concerns about Ring of Honor's talent safety policies, specifically in relation to concussions. "I'm not really surprised," says Klein. "I could see it was a strong possibility ... I am very disappointed and heartbroken. For me to ask for them to do better, they view that as denigrating the company, which is not the case. I love Ring of Honor and that's why I want Ring of Honor to do better." In a statement to Newsweek, a Ring of Honor spokesperson says it does not "comment on internal personnel matters, but we reserve the right to continue or terminate contracts according to their terms."
Birch also has deeply personal reasons in his campaign for improved safety and medical policies for wrestlers. He was friends with the late wrestler Chris Benoit, who, in 2007, killed his wife and son, and then himself. Benoit had CTE from a career of repetitive head trauma that caused severe brain damage. Birch says his friend "didn't remotely resemble the monster that did what he did." He doesn't want to see more wrestlers getting needlessly hurt and risking their long-term health. "It's exploitative. It's inhumane," he says.
Klein is not planning to wrestle for the rest of the year as she recovers from her concussion. While she may be on the shelf physically, Klein says she is more than up for continuing the fight to get better working conditions. "I imagine part of the thought process behind trying to shut me out of Ring of Honor was that maybe the issues would no longer apply to me and I'd just drop it. But it's not ever been about how things could benefit only me. I want my friends and colleagues to have a safe and fair work environment," she says.
"I'm still going to ask them to do better. Taking away my job there does not change the issues ... I want them to be accountable for creating an unsafe environment, and the only way I know how is to have enough eyes on it that the public will have to hold them accountable."