11 Ringling Circus Elephants Get an Early Retirement in Florida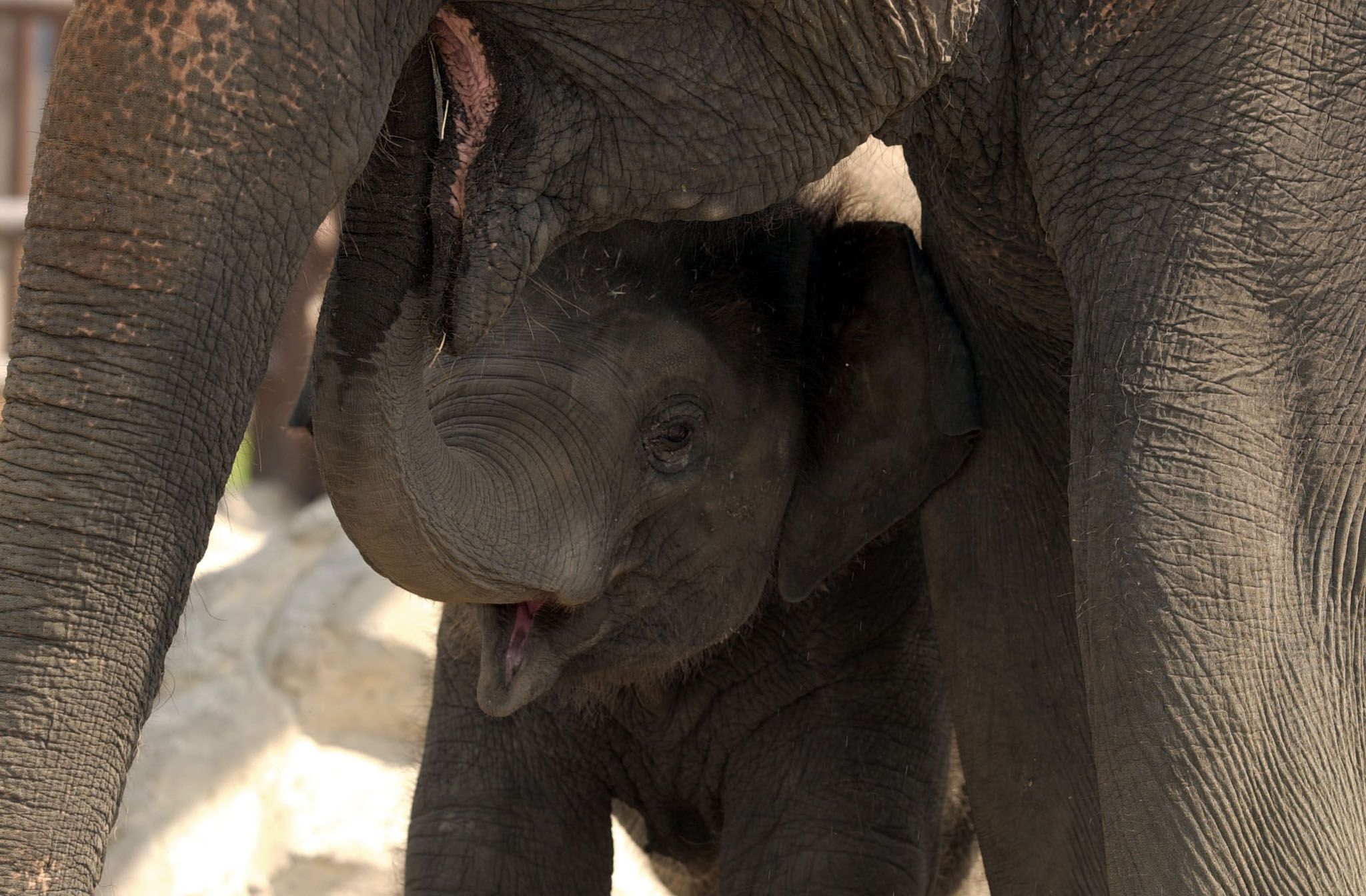 Come May, 11 Ringling Bros. circus elephants will be loaded onto trucks and train cars and leave behind their busy performing lives for the leisure and relaxation of an early retirement in Polk City, Florida.
The Asian elephants will live out the rest of their days at the Ringling Bros. and Barnum & Bailey Center for Elephant Conservation (CEC), a 200-acre expanse established in 1995. Feld Entertainment, the parent company of Ringling Bros. and Barnum & Bailey, earlier had planned to retire these 11 elephants by 2018, but is giving them an early leave, the Feld family announced on Monday. The retiring elephants range in age from 5 to 47.
With this batch of retirees, CEC will house a herd of 42 Asian elephants. The former circus elephants are all female, because, as spokesman Stephen Payne puts it, "You cannot make 9,000 pounds of female elephant do what it doesn't want to do and you certainly cannot make 14,000 pounds of full grown male elephant do anything."
Final performances for these 11 elephants are scheduled in Providence, Rhode Island, and Wilkes-Barre, Pennsylvania, for May 1, Payne said. Though the elephants will no longer perform, this circus will still feature lions, tigers, kangaroos, horses and dogs. Those animals, as well as human performers, will fill the gap left by the elephants leaving the stage. "Pound for pound, the elephants were the biggest stars of the show, but they weren't in the show for a long period of time," Payne explained.
The journey from Rhode Island and Pennsylvania to Florida is not expected to take too long, Payne says, and both the trucks and train will stop regularly to allow the elephants to get out and stretch their legs. During that time, the carrying containers will be cleaned and restocked with food and water.
Once in Florida, the human handlers are expected to make visits to their former co-workers. "We have one gentleman who has been working with one elephant for her entire life," Payne says. "Karen. She's 46. I'm sure they will continue to visit and spend time together." Elephants recognize their human handlers and remember them, so the visits will be reunions of sorts at CEC.
Animal-rights groups have long been calling for an end to the use of performing animals, such as those at Sea World. Though captive-born and long-term captive living orcas cannot be released into the wild, they can be rehomed in sea sanctuaries. In November, Sea World said it does not have plans to retire the orcas at this time.