Ringling Bros. to Retire Circus Elephants, but Not Just Yet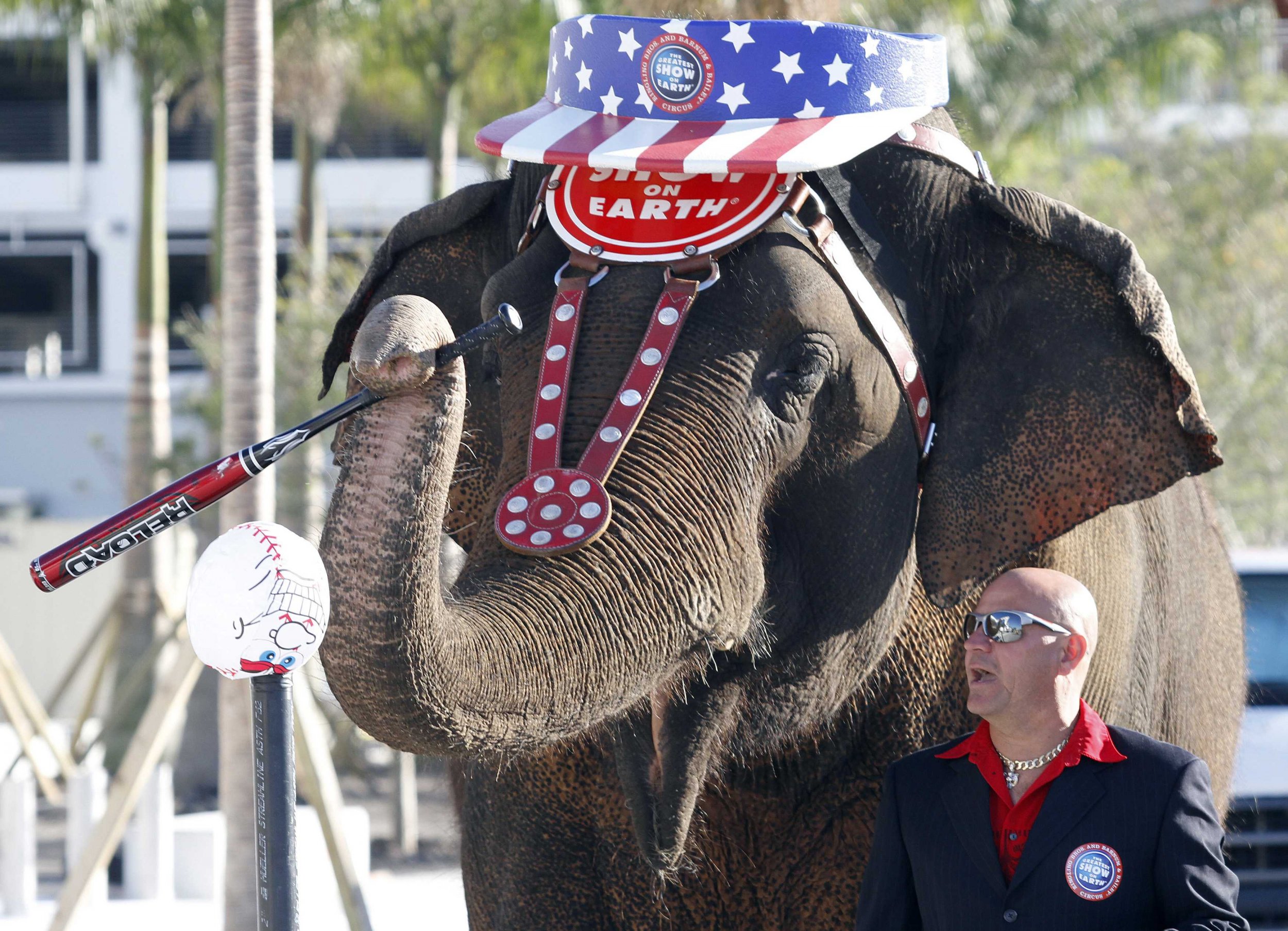 Following long campaigns by animal rights groups, Ringling Bros. and Barnum & Bailey said elephants will be retired from its circus acts, but not for three years.
As the Associated Press reported, "The Greatest Show on Earth" will undergo a dramatic shift when the last of its 13 Asian elephants, currently performing with three circuses, are retired in 2018. After that, they'll join more than 29 elephants at a Florida elephant sanctuary run by Feld Entertainment Inc., the parent company of Ringling Bros., the company said in a statement on Thursday.
Each elephant, which the company calls a "lifelong symbol" of the circus, costs around $65,000 to care for, The New York Times reports.
"This is the most significant change we have made since we founded Ringling Bros. Center for Elephant Conservation in 1995," Kenneth Feld, chairman and CEO of Feld Entertainment, said in a statement on Thursday.
"This decision was not easy, but it is in the best interest of our company, our elephants and our customers," said Feld.
Feld also told the AP that it was becoming difficult to organize tours in the 115 American cities the circus visits each year due to the many "anti-circus" and "anti-elephant" laws now in place. Other animals, including tigers, dogs, camels, lions and horses, will continue to be used in the company's circus acts.
In 2011, Feld Entertainment paid $270,000 for violations of the Animal Welfare Act between June 2007 and August 2011.
Animal rights group PETA (People for the Ethical Treatment of Animals) has campaigned against the inclusion of elephants in the circus and welcomed the "victory," but questioned the three-year wait time.
"If the decision is serious, then the circus need to do it now," PETA said in a statement on Thursday.
"Then we need to look at what happens to them afterward because Ringling's Florida compound is no sanctuary and Ringling is still in the profit business, at the animal's expense," the group said.