A Ban From Rio 2016 Would Humiliate Russia After Doping Scandal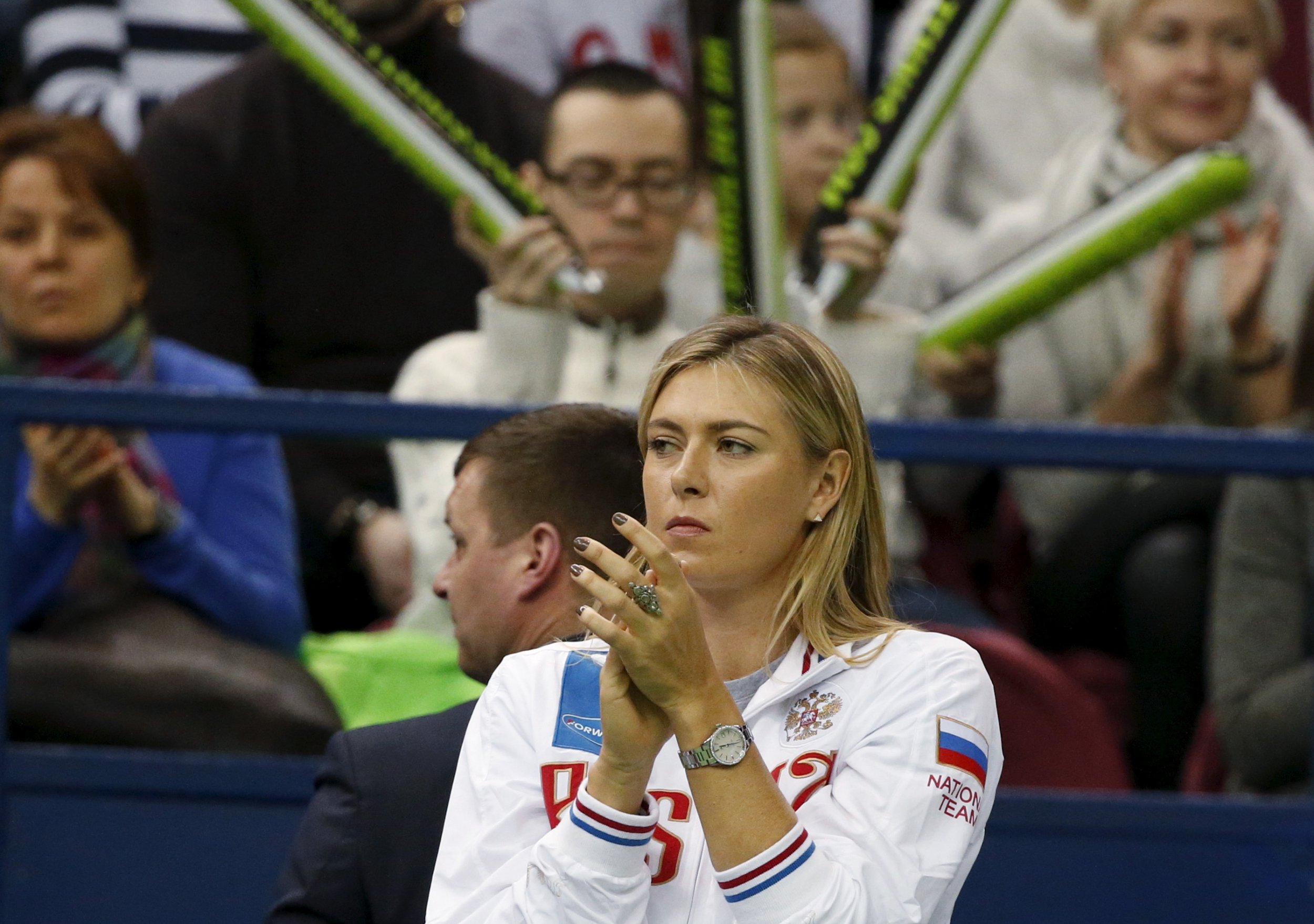 Sport can be exploited by politicians, eager for some of its popularity and excitement to rub off. But when sport itself "goes bad," through scandal, it normally follows that politicians, like corporate sponsors, keep their distance.
In Russia, however, the usual rules do not apply. For starters, sport in that country, as with much else—business, history, culture—is indelibly intertwined with politics. And while, as in all countries, a team's or an individual's performance is a matter of national pride, the exposure of malfeasance in Russian sport is perceived in that country as an attack on the nation as a whole—another example of foreigners' Russophobia alongside that shown by the NATO expansionists, the regime topplers and the Ukraine lovers.
For many patriotic-cum-nationalist Russians, the conveyor belt-like succession of recent scandals is not cumulative evidence of systemic corruption and a flexible approach to rules, but indication of a concerted western attack on another Russian flank.
From widespread doping in athletics with the possibility of Russia's exclusion from the Rio Olympics this summer, to allegations of bribery in order to win the right to host the 2018 football World Cup, and even the fallen-from-grace Maria Sharapova, whose family doctor was apparently prescribing medicine for a heart condition for 10 years (medicine which has the handy side effect of increasing oxygen supply to the heart), Russia is going through more than a bad patch. It has been revealed as the world's worst offender across sport with a state-sponsored doping programme. Of course, football and athletics involve different types of alleged offenses. But they are, ultimately, both forms of corruption—and they both have the same cause.
During the Soviet era, winning for the glory of the motherland was essential. It was another method of proving that the USSR could at least match the West in physical prowess, as well as in politics and society. Put another way, Russia had to be equal among firsts. If that wasn't possible to achieve fairly, then cheating was required. The ends justified the means. Gymnastics was especially notorious in this respect.
The latest scandal in athletics suggests times have not changed. A recent documentary shown on German TV using first-hand testimony from Russian whistleblower athletes claimed 99 percent of the Russian Olympic team have been using performance-enhancing drugs with Russia's own governing bodies not so much covering up as complicit.
The official Russian reactions to the athletics doping scandal were enlightening. They began with blustery denial. Dmitry Peskov, President Vladimir Putin's chief spokesperson, called the allegations unfounded and without evidence. The president himself then backtracked, not with an admission but with a cautious if unconvincing statement that there would be a full internal investigation. And now, with the possibility of a ban from Rio, statements have been issued that everything is being done to comply with the International Association of Athletics Federations (IAAF) stipulations. If one response has no visible result, another is attempted.
Banning Russia from the Olympics has implications that extend beyond sport into politics. Russia is already considered a maverick state at best by much of the world and this has now incurred significant costs. It has been expelled from the G8 and it is under trade sanctions from the EU and the US where dozens of Russian officials are now banned from entering, as punishment for its annexation of Crimea, its military destabilization of other parts of the Ukrainian east and its complicity in the shooting down of Malaysian Airlines passenger jet MH-17 in 2014. An earlier creeping annexation of parts of another sovereign neighbour, Georgia in 2008, went unpunished.
Because of such geopolitical violations, especially over Ukraine, expulsion from sporting tournaments has been mooted already. Those who espouse a more robust policy toward Russia ask whether a country which flouts international law and bullies its neighbours should be awarded prestigious international sporting tournaments such as the World Cup in 2018 (it began its invasion of parts of eastern Ukraine just days after the Sochi Winter Olympics ended, in February 2014)? A removal from hosting the World Cup seems especially unlikely as FIFA, football's governing body which is independent from any government, is hardly one to preach to Russia about good governance.
An expulsion from Rio is marginally easier to conceive of because the IAAF is under pressure to restore its damaged credibility. But either ban, from the World Cup or from the Olympics, would be a blow, a stinging slap in the face, considering the popular appeal of both sports in Russia. Economic sanctions because of Ukraine are explained away by the Kremlin as the hypocritical reactions of a hegemonic west trying to keep Russia in its place. Being prevented from entering major international sporting competitions cannot be so convincingly explained—even to a pliant population, as apartheid-era South Africa discovered.
The question is whether western governments wish to deliver this blow—in order to explore possible new-found leverage. For some, expulsion from international sports tournaments is an appropriate, ethical, non-lethal response. For others, it antagonises an already assertive (or for others still, aggrieved) Russia to a dangerous extent. For Russians, a ban would be humiliating, even though the Kremlin thrives off its current political isolation, its confidence boosted by self-proclaimed successes in Ukraine and Syria. It would be naive to think that a ban would curb Russian aggression on the international scene, but it might encourage it to play within the rules a little more.
James Nixey is head of the Russia and Eurasia Programme at Chatham House