Rio 2016: Irish Boxer Michael Conlan Trolls Putin After Loss to Russia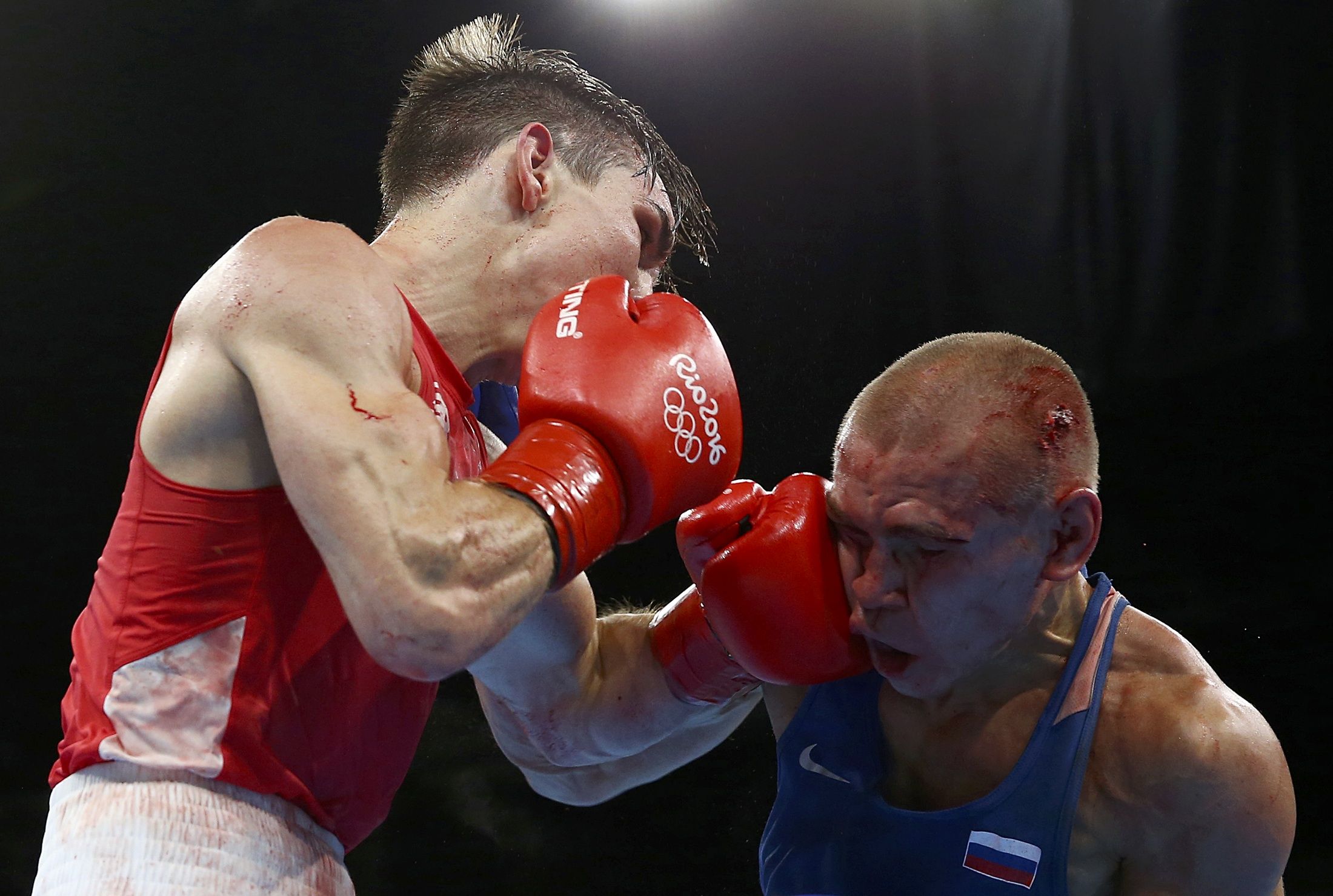 Irish boxer Michael Conlan has targeted Russian President Vladimir Putin after losing out on a medal to a Russian competitor at the Olympic Games after a controversial judge ruling.
Conlan was facing Russia's Vladimir Nikitin in the bantamweight quarterfinals on Tuesday and appeared to have the upper hand on his opponent, starting brighter in the first round and brawling cleaner in the final third—but the judges ended up awarding both to Nikitin.
The Irishman—who is expected to turn professional following the Olympics—was clearly happy with his performance as he raised his arm triumphantly to the crowd as he stepped into the ring before judges called the final round. In what came as a shock, the unanimous decision was in favor of his out-of-breath opponent and a fuming Conlan told journalists afterwards that he was "robbed of his dream."
Conlan's fury did not end there, however, as he vented his frustrations on Twitter, even shooting a tweet at Putin, apparently accusing him of buying Nikitin the medal shot.
"Hey Vlad," Conlin wrote, tagging Putin's personal account. "How much did they charge you bro??"
The boxer also sent Putin a tongue-in-cheek wink and a kiss via emoji, but made sure to also tag the Olympic boxing governing body, AIBA. The tweet has been shared 16,000 times and liked 20,000 times.
In the heavyweight event, Russia's 91kg boxer Evgeny Tishchenko also won a controversial gold, following his bout earlier this week with Kazakhstan's Vasily Levit. The decision to award Tishchenko the match was met with audible jeers from the Rio crowd, though defended by his coach.
The events followed an inauspicious start, after Russia's boxing coach, Andrei Leznyak, was accused by politicians of acting like a tourist and when he told press that Russia "did not have a [boxing] team."