Rio 2016: Top Russian Paralympian Calls For Rules on Banned Athletes to Be Overhauled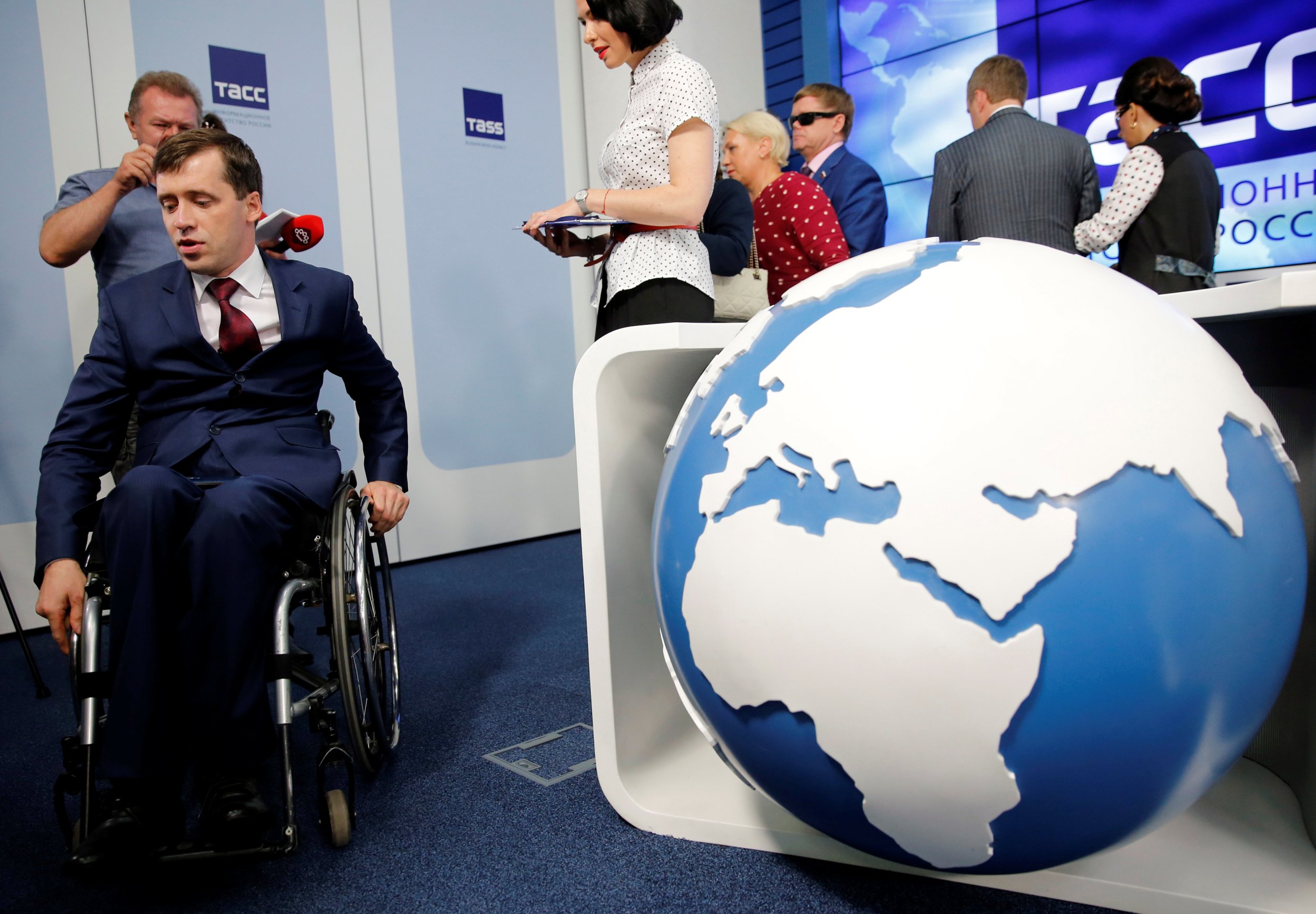 The International Paralympic Committee must improve how it handles doping scandals following Russia's disqualification, one of the country's most decorated paralympians tells Newsweek.
Mikhail Terentyev, who has competed for Russia in six Paralympic Summer and Winter Games in skiing and biathlon, winning multiple medals in both, has called for the swift return of Russian paralympians to competition.
Russia's entire paralympic team was disqualified from this summer's Games in Rio, following a highly publicized doping scandal. An independent report into alleged "state sponsored doping" within Russia's anti-doping body resulted in its supension and, ultimately, a blanket ban on paralympians was put in place.
"I consider the decision of the arbitration court to be a serious blow not only to the Paralympic Committee of Russia but for the whole international paralympic movement," Terentyev says. Speaking to Newsweek during the second week of the Paralympics in Rio, he said Russia's absence affected the competitiveness of the games and called for changes to be made that will not allow "the best athletes in the world" to be sidelined as they have this summer.
"If rules do not allow sports competitors to realize their potential, these rules must be changed," he says. "The much publicized ban on our team from taking part, should be a reason to discuss these regulations among the General Assembly of the International Paralympic Committee (IPC)."
Terentyev, who now heads Russia's Society for Disabled People and is a member of the IPC's Athletes Council, calls for the IPC and Russia to discuss a change to "the rules that did not protect 'clean' athletes from the ban."
Although the decision to ban Russia was taken because of allegations against its anti-doping agency, not against its paralympians, Terentyaev highlighted that Moscow is open to suggestions on how to prove its athletes' eligibility.
"Irrespective of the complicated situation, I believe that the Paralympic committee of Russia needs to restore dialogue with the IPC," he says. "As the head of Russia's paralympic committee, Vladimir Lukin said we are prepared to implement any measures in order to return to the international paralympic movement."