Rio 2016: Putin Leads Tributes to Russian Olympians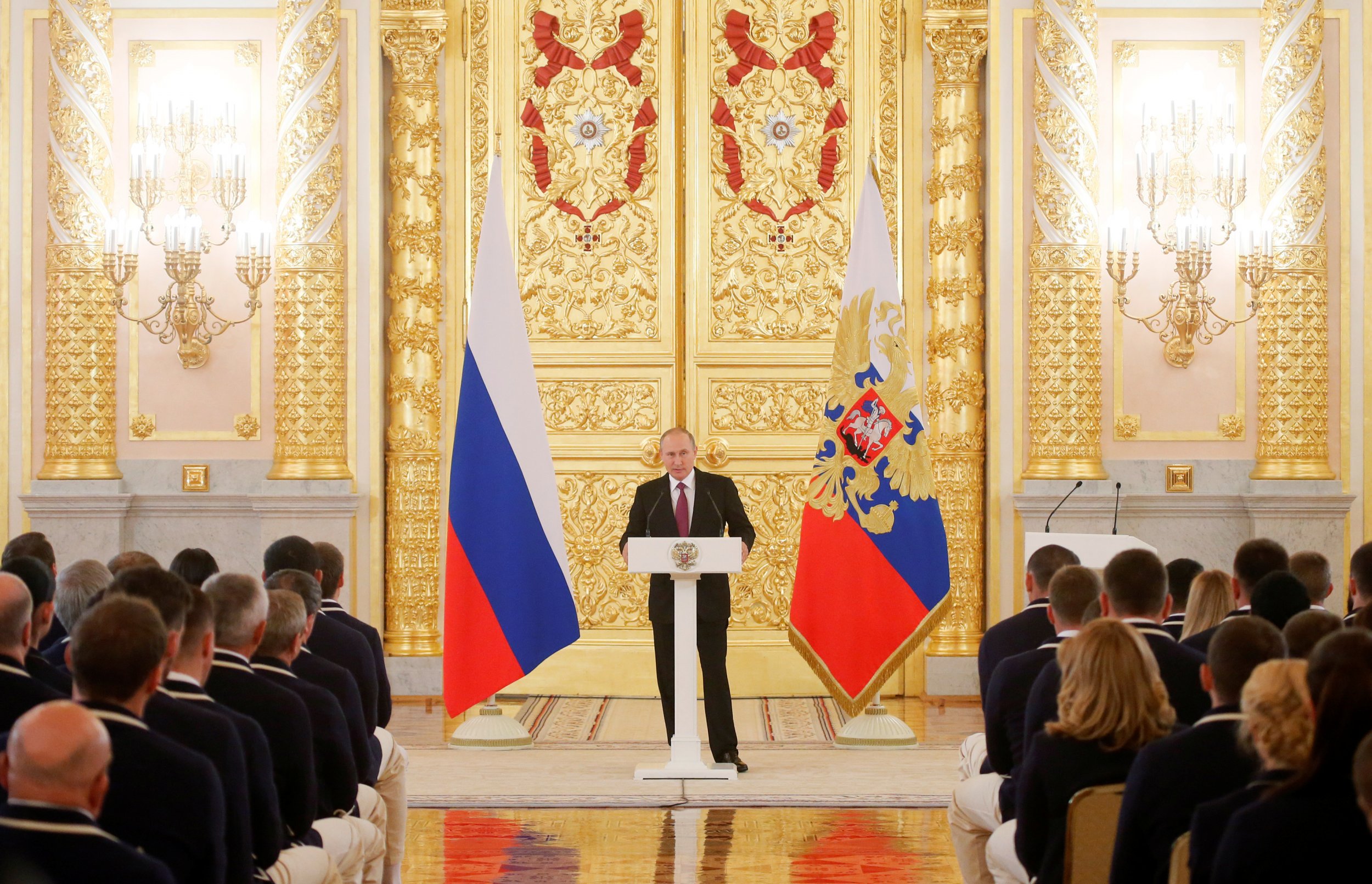 Russian President Vladimir Putin has led the tributes to his country's athletes, after what has arguably been Russia's most controversial summer Olympics since the Cold War.
The entire Russian Olympic team was threatened with a blanket ban after a scathing indictment of the country's anti-doping body in November alleged "state-sponsored doping" may be commonplace among Russian athletes. Ultimately the ban was only extended to Russia's track and field team, however controversy was rife during some Russian performances.
Russia's boxing team was accused of receiving favorable treatment, while several athletes were booed, most notably swimmer Yulia Efimova, who had previously tested positive for performance-enhancing drugs.
Regardless of the ban and controversies, Russia finished fourth in the medals league table with 56 medals in total, 19 of which were gold. The performance, equaling the result Russia achieved in the last Olympics, has given cause to Kremlin officials and the pro-government press to boast about Moscow's triumph over what they claim are political attempts to keep Russia from competing.
Putin hailed the "mastery, endurance, courage and power of will" displayed by Russia's Olympians, when speaking via video chat to sambo fighters at an event in Sochi, Russian sports website R-sport reports.
Over the course of the Olympics Putin has sent a personalised telegram to every Russian gold medal winner from Rio 2016, thanking several of them for their "masterful skill" and "brilliant victory." And he is not the only one to hail Russia's finish as a triumph.
"Well done to our Olympians," Prime Minister Dmitry Medvedev wrote on his Facebook page. "Regardless of the fact that many of our athletes did not take part in the competition, our sports stars achieved a wonderful result."
Sergey Zheleznyak, deputy head of Putin's party, United Russia, told pro-Kremlin tabloid Komsomolskaya Pravda, that Russia's athletes "battled for the honor of our country in difficult circumstances."
"We had to not only defeat strong opponents but to also overcome the artificial obstacles, created for our team," he said, referring to the doping allegations.
Popular tabloid Moskovsky Komsomolets declared the result as proof that "the anti-doping attack" on Russia had not succeeded. Meanwhile pro-government newspaper Izvestia hailed Russia's Olympic performance as "a victory despite the circumstances."