Rio 2016: Putin To Rally Russia's Olympians Before Send-Off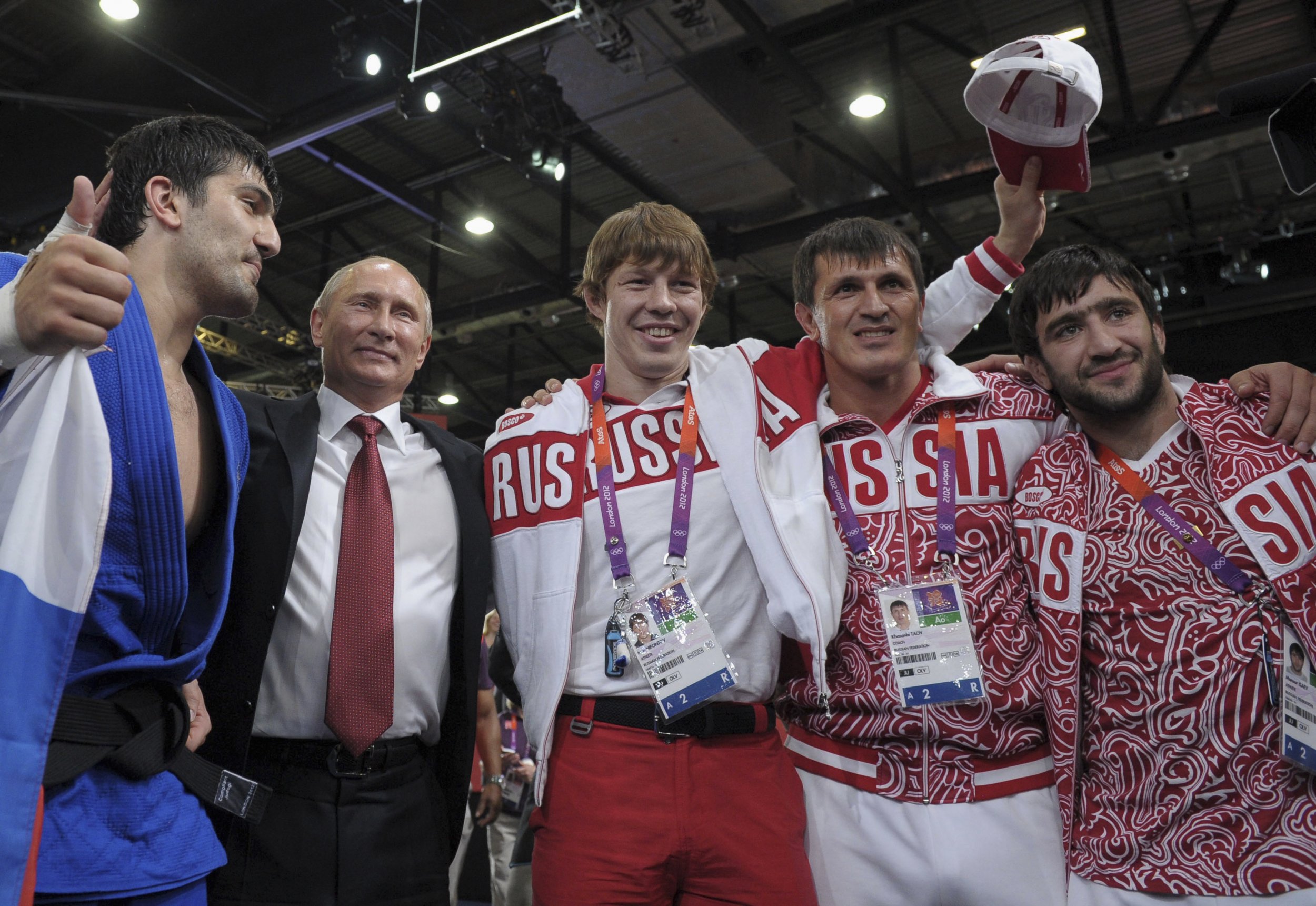 Russian President Vladimir Putin will take it upon himself to rally Russia's Olympians before they fly to Rio de Janeiro, state news agency Itar-Tass reported Wednesday.
The Russian Olympic team has faced an uncertain future over the last few months, with its track and field athletes hit with a blanket ban due to Russia's anti-doping agency being deemed non-compliant. The International Olympic Committee decided not to extend this ban to all Russian athletes, announcing over the weekend that Russians will compete, after all, in some Olympic disciplines.
While the Kremlin said Putin will not be joining other world leaders at next month's opening ceremony for the 2016 Olympic Games, he will hold a meeting with Team Russia on Wednesday, when he will share words of encouragement with its 387 athletes.
Putin decided on the need to meet the athletes personally at an assembly of Russia's top officials, including Prime Minister Dmitry Medvedev, other ministers, Kremlin advisors and security chiefs. He will have words with the sports stars himself, a day before their official send off on Thursday.
Kremlin spokesman Dmitry Peskov said Putin regularly communicates with Russia's athletes and he has attended the last two Olympic Games, in London and Beijing. He is an avid practitioner of martial arts, taking a keen interest in Olympic judo in particular, although the Kremlin refused to confirm if Putin would be travelling to Brazil for any events this summer.