Rio 2016: Wind Gusts Knock Out Events, Close Shops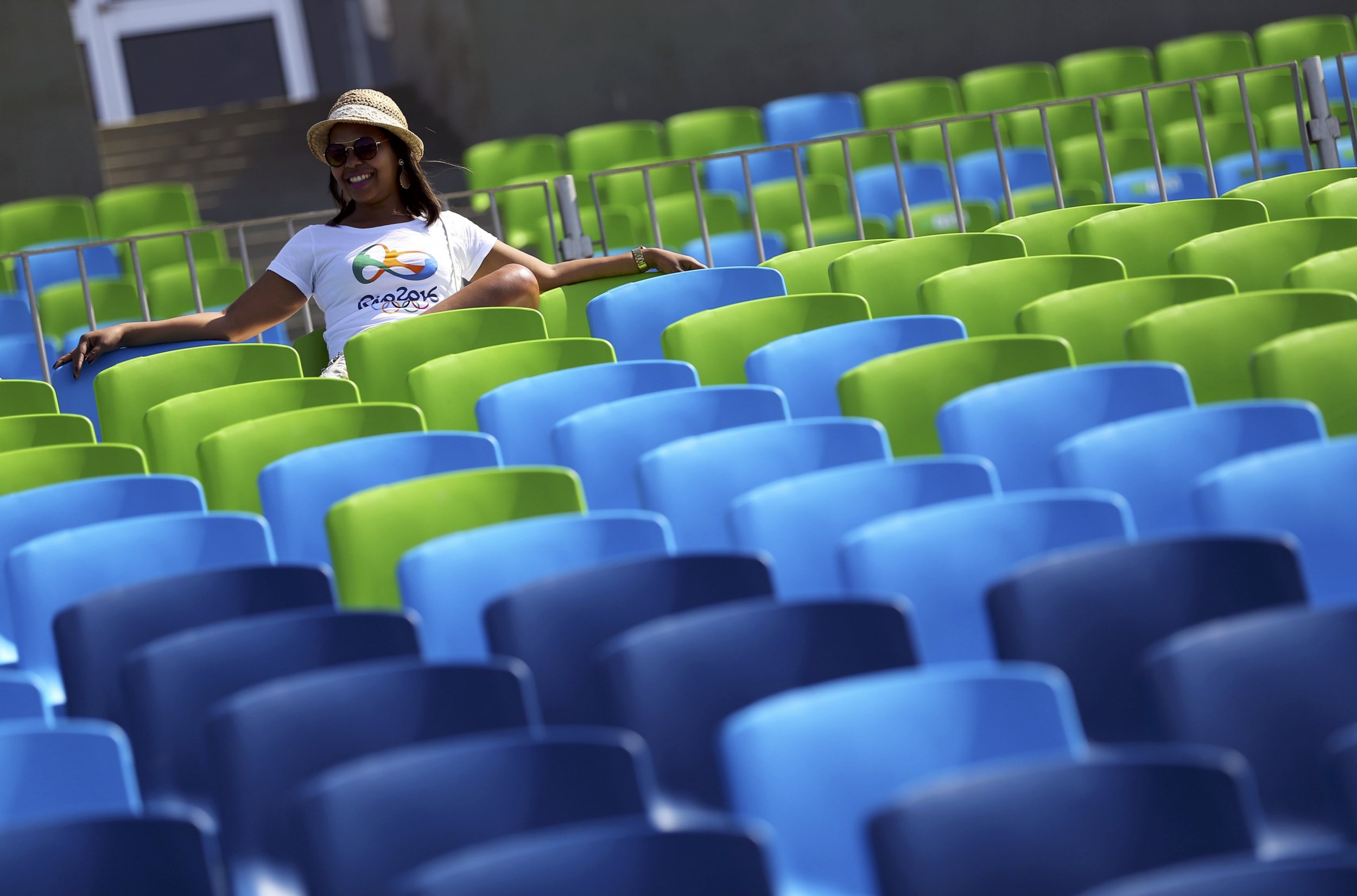 Strong winds wreaked havoc at the Rio Olympics on Sunday, forcing the cancellation of the rowing competition and delays to tennis and kayaking, while spectators ran for cover from flying debris on the second full day of competition.
Powerful gusts swept across the Brazilian city, ripping a large banner off the aquatics center, triggering the closure of souvenir shops in the Olympic park and forcing organizers to reschedule events.
Rowers were told to stay off the water at the Rodrigo de Freitas Lagoon a day after difficult conditions on the opening program on Saturday led to complaints from rowers that races should have been postponed after one boat capsized.
Tennis games were delayed on all courts apart from the center court stadium, with far lighter wind having already frustrated players on Saturday. Kayaking was also delayed.
"That was first time of my life that I played in such terrible conditions," said Thomaz Bellucci, the top-ranked Brazilian who opened on center court.
"The wind was so fast and the match become so ugly. You just couldn't take any risks."
Helicopters were grounded during the women's road cycling race, so no overhead shots of the action along Rio's verdant coastline route were available while visitors in the Olympic park and media personnel ran to safety to avoid flying debris.
"We have a lot of wind. We received the information on rowing before we came here," said Games spokesman Mario Andrada. "In cases like these we reschedule and reorganize the tickets."
"If fans cannot attend (the new session) we reimburse the tickets through the credit card account."
Organizers were already struggling to recover from a difficult first day marred by long queues at security checkpoints and empty seats at many venues.
Umbrellas from outdoor cafes in the park and the media center went flying across the vast area built along the lagoon in Barra de Tijuca with shops also closing.
The main souvenir stand in the Olympic Park, a tent larger than a football pitch, was closed as the wind shook a set of vents near its ceiling.
"It's strange, you'd think they would have a sign up saying when it would reopen," said Dan Phares, a 37-year-old visitor from Phoenix, Arizona. "We'd wanted to look at souvenirs. Hopefully it will open up later."
The gusts loosened a giant banner from its moorings at the aquatics center, leaving it flapping in the wind, while palm tress bent over at the rowing center.
Rio 2016: Wind Gusts Knock Out Events, Close Shops | Sports