Brazilian Security Forces Launch Anti-Terrorism Exercise Ahead Of 2016 Rio Olympics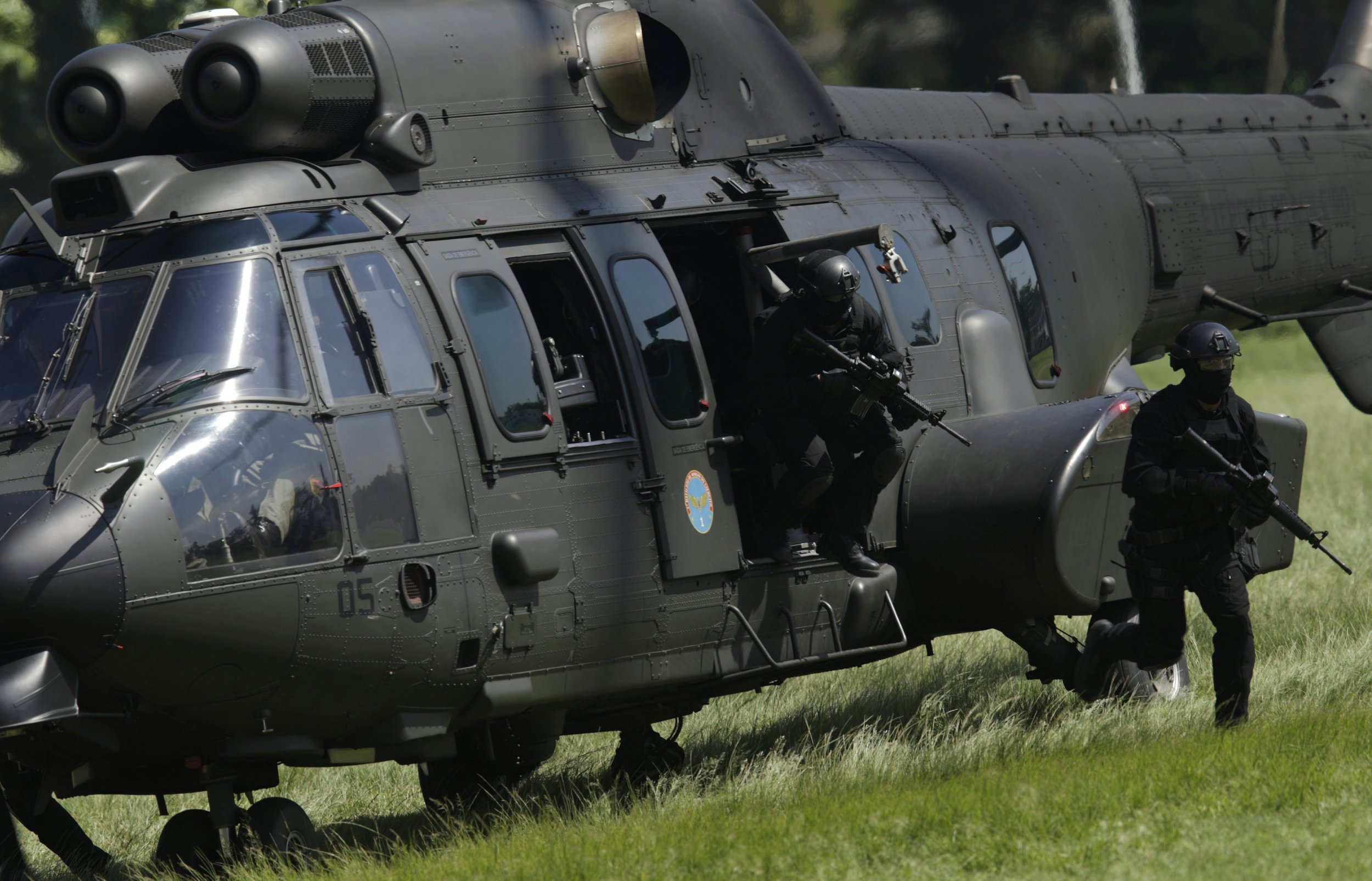 Brazilian troops launched a series of security exercises on Wednesday with a focus on Rio de Janeiro and anti-terrorism security during the 2016 Rio Olympics.
Commandos in full gear rappelled down helicopters with dogs and weapons, taking up defensive positions around Olympic facilities.
The Rio drills are part of a larger anti-terrorism training program ordered by Brazilian authorities following last month's Brussels' bombings.
Dozens of police officers and firefighters are taking part in the drills which began on Wednesday with helicopter exercises run by Brazilian Special Forces.
Captain Guillermo Colombo, Commander of the Special Forces First Battalion, said sharing information is key.
"Perfecting [our work] is constant for us as much as it is for the other agencies that combat terrorism. We are sharing knowledge with other countries that face this kind of problem," he said.
Lieutenant Colonel Jose Antonio Sazdijian said the drills are similar to regular military training exercises, but with a focus on the 2016 Rio Olympics.
"The objective of our operation is called "Sugar Loaf". It will last for two weeks and involves various exercises that we normally do and we train the team in an operational environment where the Olympic Games will take place. This operation normally takes place in different regions and this year is being held in Rio de Janeiro to familiarize the crews in the operational environment of the Rio 2016 Olympic Games," he said.
Brazil's Institute of Tourism estimates that 350,000 to 500,000 foreign tourists will descend onRio for the Olympics in mid-August.