Rio 2016: Russia's Efimova Wants Apology After Boos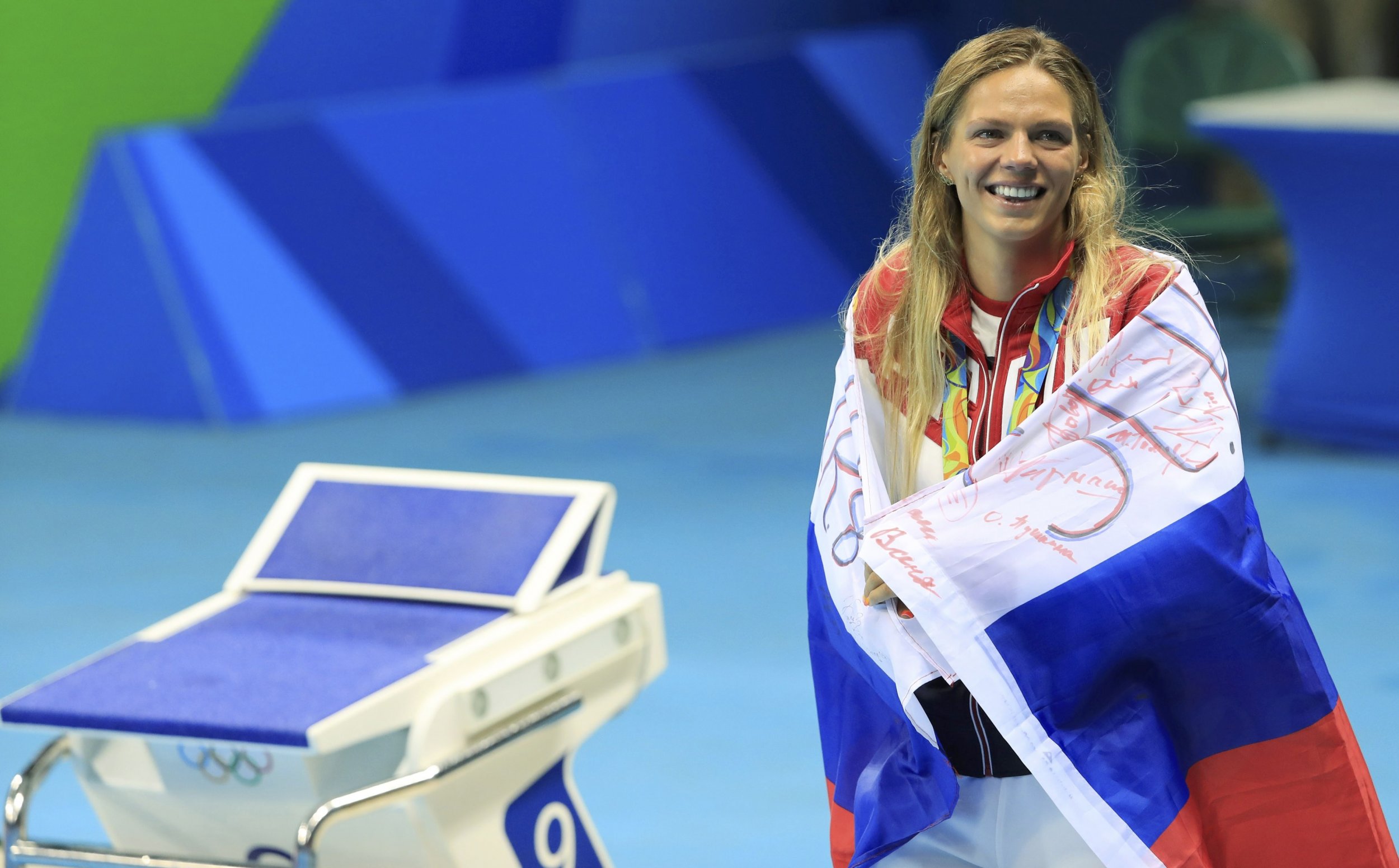 Russian Olympic swimmer Yulia Efimova expects an apology for some of the frosty reactions she received in Rio, after winning her second silver medal at the 200-meter breaststroke on Thursday.
Although a ban on Russian athletes was proposed due to evidence of glaring malpractice in Russia's anti-doping agency, the International Olympic Committee (IOC) declined to implement a blanket ban; most Russian athletes avoided exclusion, though only one track and field athlete, Darya Klishina, was allowed to go to the Olympic Games.
Efimova has already served an 18-month ban after testing positive for doping in 2013 and was only included in the games a day before the opening ceremony. She was serving a provisional ban after testing positive for meldonium, though this was lifted on the eve of the games, since the World Anti-Doping Agency ruled she had stopped taking the drug before it became illegal at the start of 2016.
Efimova's presence at the games has been controversial, with some fans booing her and even her fellow swimmers turning on her. U.S. swimmer Lilly King took issue with Efimova at the 100-meter breaststroke, saying, "You're shaking your finger 'No. 1' and you've been caught for drug cheating. I'm not a fan."
Australia's Taylor McKeown, who finished behind Efimova at the 200-meter breaststroke said the Russian's inclusion was "a shame" while Great Britain's Chloe Tutton said she "wasn't happy" with who was competing against her.
Efimova, who previously compared the backlash against her to the Cold War, is apparently fed up with the way she's being treated, telling Russian news site Lenta after her second silver medal that she feels she does not feel out of place in Rio, with the sports arbitration court's decision in her favor.
"I won the case," she said. "If that doesn't suit some people or someone thinks their truth supercedes that of the arbitration court, [they] should settle it there."
"A while ago I made a mistake. Cases like that exist all over the world," Efimova said referring to her ban in 2013. "The second time I was acquitted."
"I have also received a lot of support," Efimova said. "I would very much like to hear apologies from certain people."
Efimova and other Russian athletes have been booed in Rio in disciplines where negative crowd reactions are uncommon, prompting debate about the phenomenon.