Rio 2016: Russia's Banned Olympics Athletes to Hold Own Tournament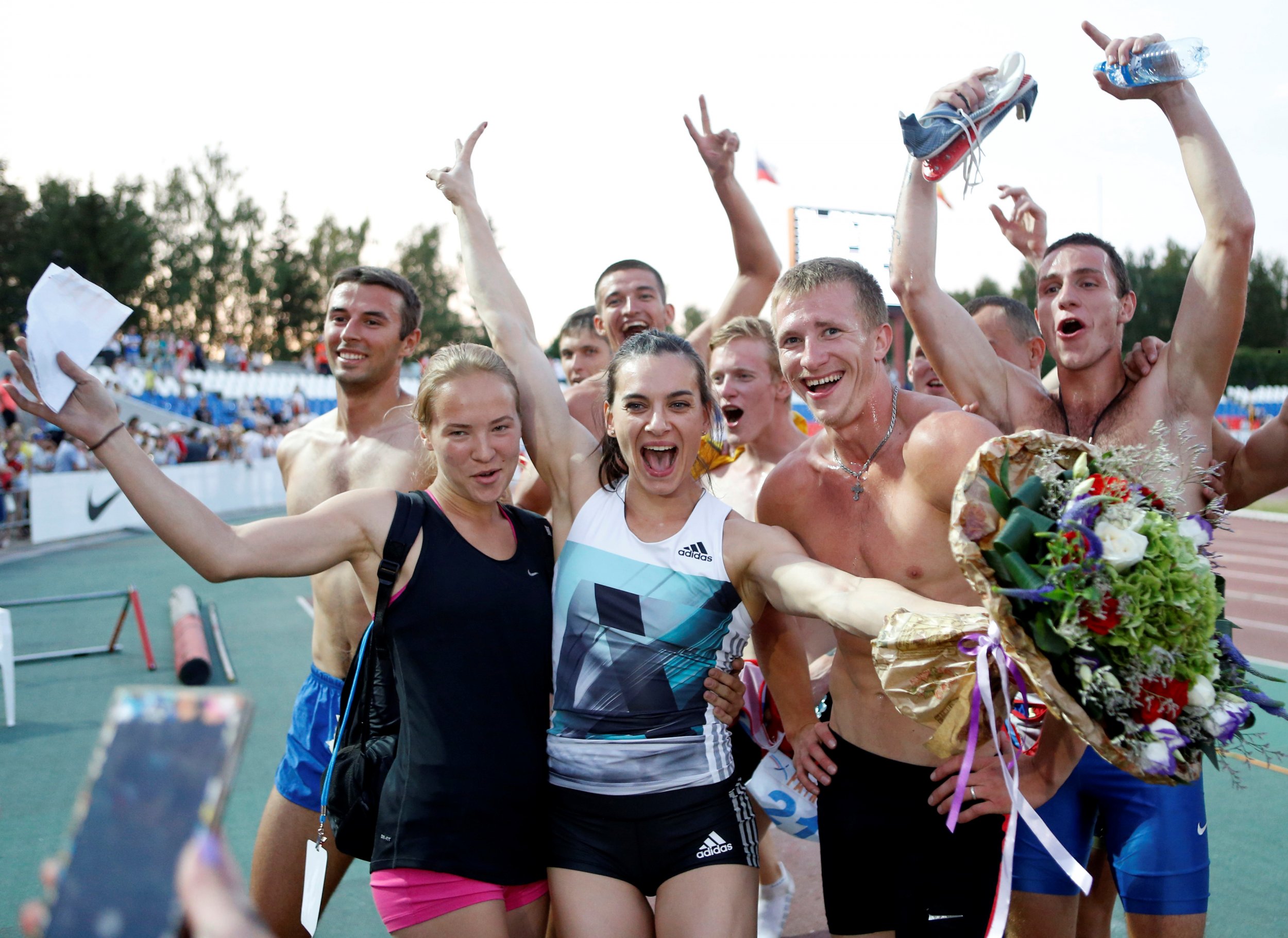 Russia's track and field athletes, banned from competing in the summer Olympics, will instead compete in an all-Russian tournament, kicking off Thursday, state news agency Itar-Tass reported.
While Team Russia avoided a blanket ban of all athletes competing in Rio de Janeiro, all but one Russian track and field athletes were banned, as were a handful of sports stars in other disciplines. The Kremlin is now focusing on motivating those Russians who will travel to Rio to perform at their best, despite the scrutiny their performances and integrity have been under.
However, some of Russia's biggest stars such as pole vaulter Yelena Isinbayeva and hurdles runner Sergey Shubenkov are staying home this summer; Moscow has decided to give them some semblance of the competition they will miss.
That is why, while Russia's Olympic team is flying to Rio on Thursday, Russia's track and field federation will hold its own athletics championship in the outskirts of Moscow with 135 competitors called Zvezdy 2016 (Stars 2016).
Russian athletics coach Yuriy Borzakovskiy said the tournament will include athletes who were not selected by Russia to compete as well as several gold medalists and world champions who have been barred from attending.
Isinbayeva will only attend as a spectator, however men's hurdles world champion Shubenkov and world champion high jumper Maria Kuchina will be competing. Olympic champions Ivan Ukhov, Daniel Zyplakov, Dmitry Tarabin, Vera Rebrik and Ekaterina Koneva will be among the other competitors.
"Yelena Isinbayeva decided she needs a rest after the season she has had," Borzakovskiy said, referring to the pole vaulter's central role in contesting the decision to ban Russian athletes. She is in the process of filing a case against her ban in the European Court of Human Rights, as she considers the ban on her to be a violation of her right to compete and work.