Rio 2016: Russia's Lone Athlete Nervous At First Olympic Final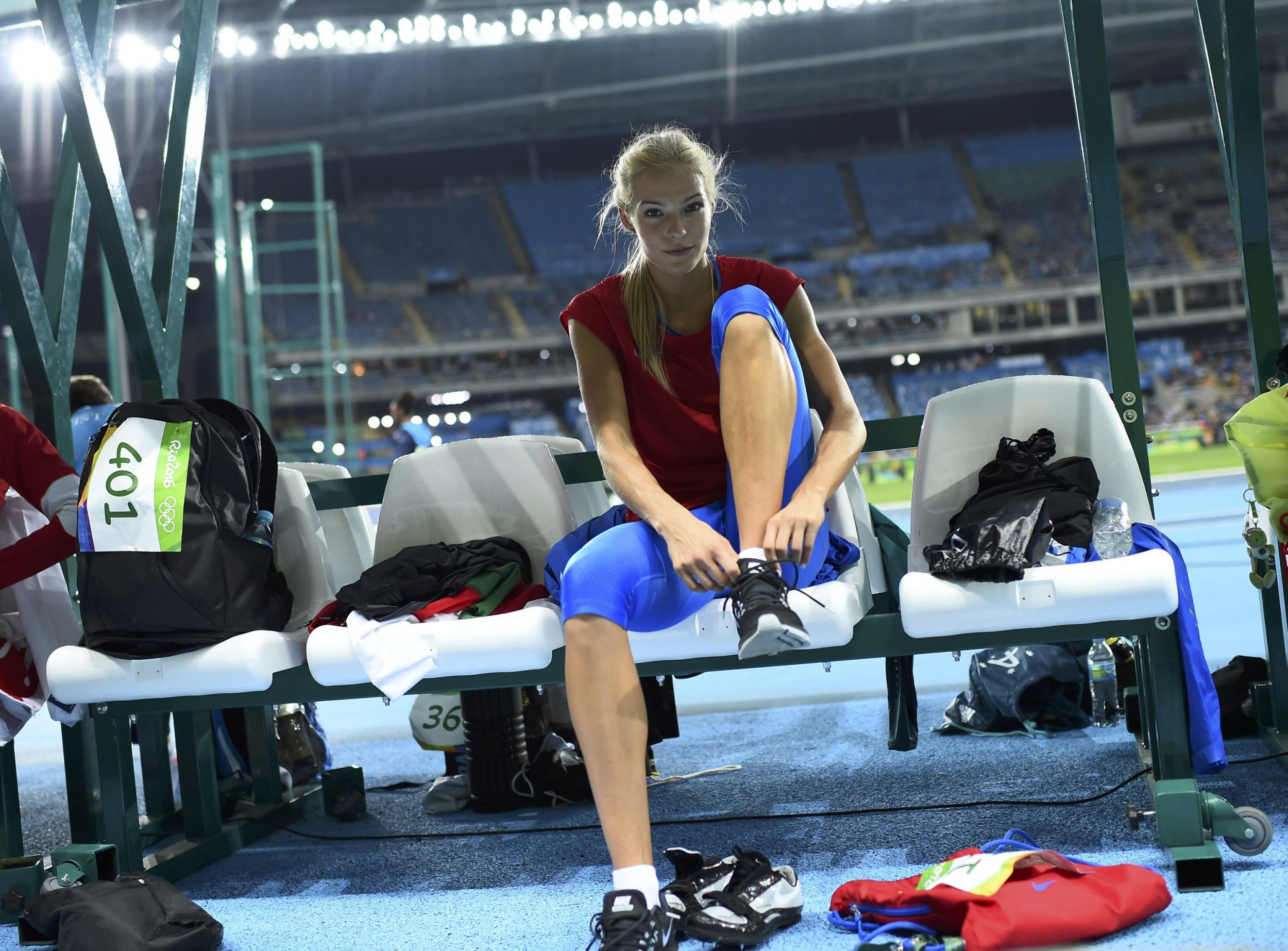 Russian long jumper Darya Klishina, who is her country's sole athletics competitor at the Rio 2016 Olympic games, wishe her Russian teammates were with her in the fight for a medal on Wednesday.
Klishina, who has trained in the U.S. for the last three years was the only Russian athletics competitor absolved of guilt in Russia's doping scandal. Her teammates were all banned from competing after the country's anti-doping body was deemed non-compliant by international regulators last year and suspected of state-sponsored doping.
The long jumper, who is competing at her first Olympics and passed the qualifying round on Tuesday, will return to the track for the women's long jump final on Thursday. She faces stiff competition from favourite Ivana Spanovic of Serbia, who already leads the pack with a 6.87 jump.
Despite receiving widespread criticism in Russia for thanking international governing bodies while her teammates were still disqualified, a hashtag of support for Klishina started trending in Russia during her appearance in Brazil. Even banned pole vaulter Yelena Isinbayeva, who is seen as the leader of Russia's track and field star, voiced her support.
Klishina told Russian sports news site Championat at a press conference on Tuesday that she feels a "huge responsibility" being the sole track and field athlete ahead of the final.
"During qualifying I did not have the highest score," she said, admitting pressure on her intensified when doubts over her participation remained. As late as last weekend, the International Olympic Committee would suspend her after all, before the Court of Arbitration in Sport overturned that decision in about 24 hours. "Tomorrow will be a different story."
"Of course, I was very nervous," she said. "I was on standby mode all week and I only found out last night that I would be able to compete. I could not eve train normally. I only managed a warm-up, that's all."
"It is very hard being the only Russian, as normally we are a big team with big support, and I am alone," she said in the press conference. She added that her opponents had surprised her with the support they had given her when she arrived in the Olympic village.