Rio 2016: Olympics Sponsors Under Fire From Public Health Campaigners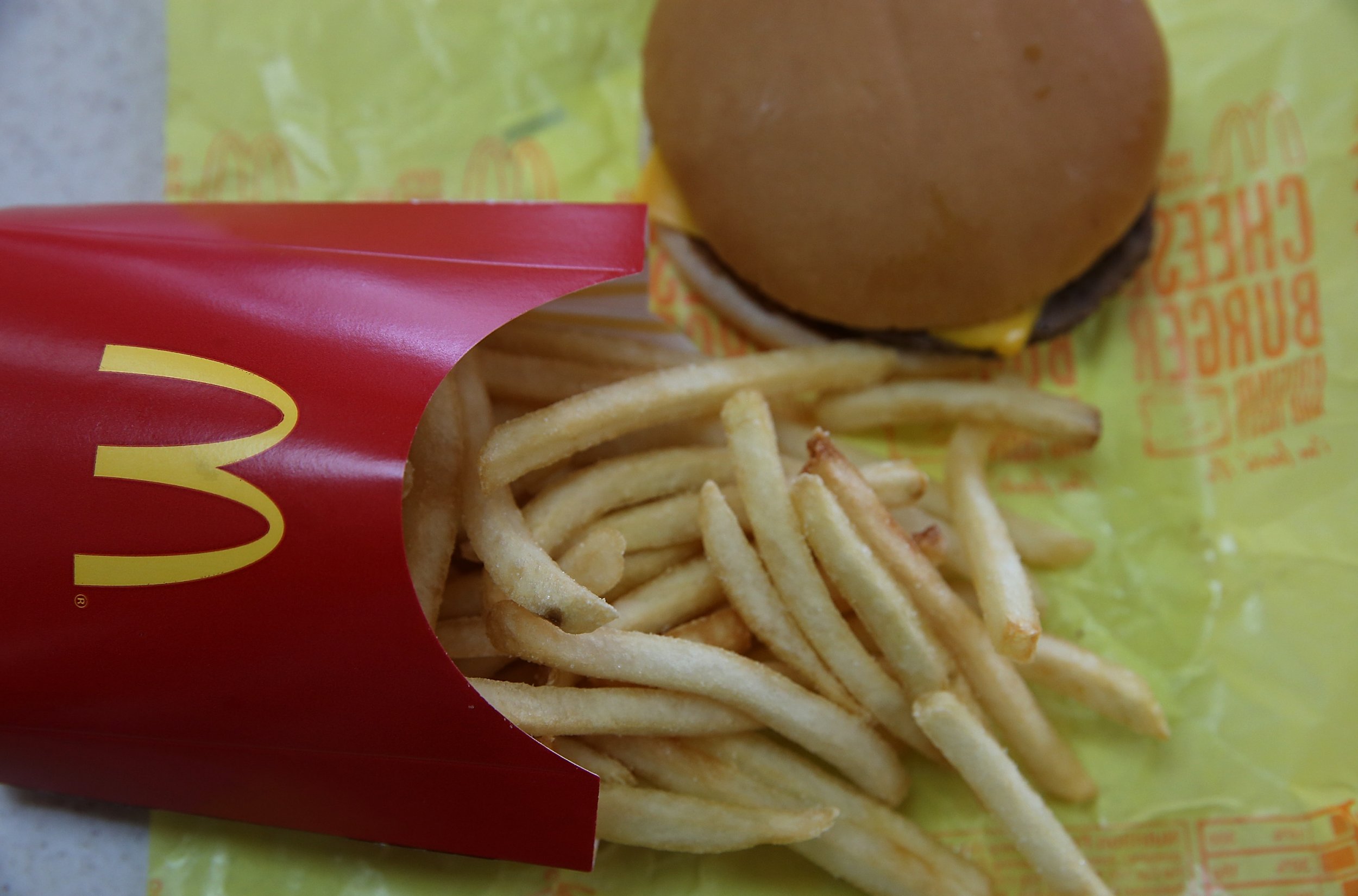 Public health campaigners have criticized organizers of the Rio Olympics for allowing sponsors, including Coca-Cola, Kellogg's and McDonald's, to use the Games as an opportunity to promote "unhealthy" food and drink.
Nutritionists have long called for alternative ways to fund the Olympics, which has a history of being sponsored by global food and beverage corporations.
In 2012, fast food giant McDonald's paid a reported £75 million ($98 million) to extend its Olympic sponsorship, which dates back to 1976, until 2020. Multinational soft drink firm Coca-Cola's sponsorship deal, also running until 2020, is thought to be worth £33.7 million ($44 million) for each four-year Games cycle.
Tilakavati Karupaiah PhD, associate professor at the Faculty of Health Sciences at the National University of Malaysia, believes such corporations have the money to counter governments' efforts to tackle obesity.
"Our own and our government's efforts to continue to get important health messages across are threatened by the millions of dollars spent on marketing campaigns for junk food and sugary drinks."
However, Britain's Food and Drink Federation (FDF), the trade body for the U.K. food industry, has refused to condemn global marketing campaigns advertising junk food.
"Coca-Cola and McDonald's are among the world's most responsible companies. Being involved in the Olympic family and sharing its values allows both sides to benefit from the special value of such relationships," FDF director general Ian Wright said in an interview with Campaign magazine Tuesday.
"You only have to look at Johnnie Walker's sponsorship of the McLaren Formula One team to see that it has not only been very successful but has also advanced the cause of responsible drinking. You also have to remember that the source of the controversy is invariably Western and metropolitan. Asian and Latin American countries have no problem with companies that behave responsibly."
However, Wright's comments have been criticized by nutritionists and health experts. Dr Fabio Gomes, a Brazilian public health nutritionist and a World Health Organisation (WHO) regional advisor on nutrition, said that using the Olympic Games to encourage youngsters to buy junk food is "outrageous" and irresponsible.
"The Food and Drink Federation's statement is outrageous, and wrong. If these companies did indeed act responsibly they would not advertise to children; they would not send their licensed clowns to Brazilian schools to hook children on their brands and products; and they would not promote sugary drinks and energy-dense products that are not recommended by Brazil's official food-based dietary guidelines."
A spokesperson from Mexican civil society association Consumer Power agrees that junk food marketing stifles any attempt to improve public health.
"We find the U.K. Food and Drink Federation's comments to be offensive. In Latin America, these two companies—Coca-Cola and McDonald's—represent one of the main vectors of the obesity and diabetes epidemic in our region," said Alejandro Calvillo Unna from Consumer Power in a statement issued to Newsweek. "They deny the scientific evidence about the harm their products generate, they manipulate children, use misleading advertising, and invest millions of dollars in lobbying to impede the development of policy measures in countries that are working to combat obesity and chronic disease."
The Children's Food Campaign (CFC), a British organization that protects children from junk food advertising, insists that sponsors are advocating high sugar, calorie-dense products. Cereal giant Kellogg's was the worst offender with "88 percent of products and 93 percent of promotions listed on its Team GB-supporting website being high sugar, less healthy products," according to the CFC.
Malcolm Clark, co-ordinator of the CFC, attacked the "vested interests" of the food and drink industry in disrupting anti-obesity efforts for their own financial gain.
"Today, as the Rio 2016 Olympics begin, we stand in solidarity with public health counterparts in Brazil, and throughout the world, as they seek to counter the effects of the many millions of pounds spent by companies promoting sugary drinks and calorie-dense, highly processed food to families during this period. As their angry responses to the U.K.'s Food and Drink Federation makes clear, countries in Latin America and Asia take the health impact of junk food marketing as seriously as everywhere else."
According to the World Health Organization (WHO), worldwide obesity has more than doubled since 1980. In 2014, more than 1.9 billion adults were overweight; of these, over 600 million were obese.