Rio 2016: Ukraine Feels 'Robbed of Gold' In Bout With Russia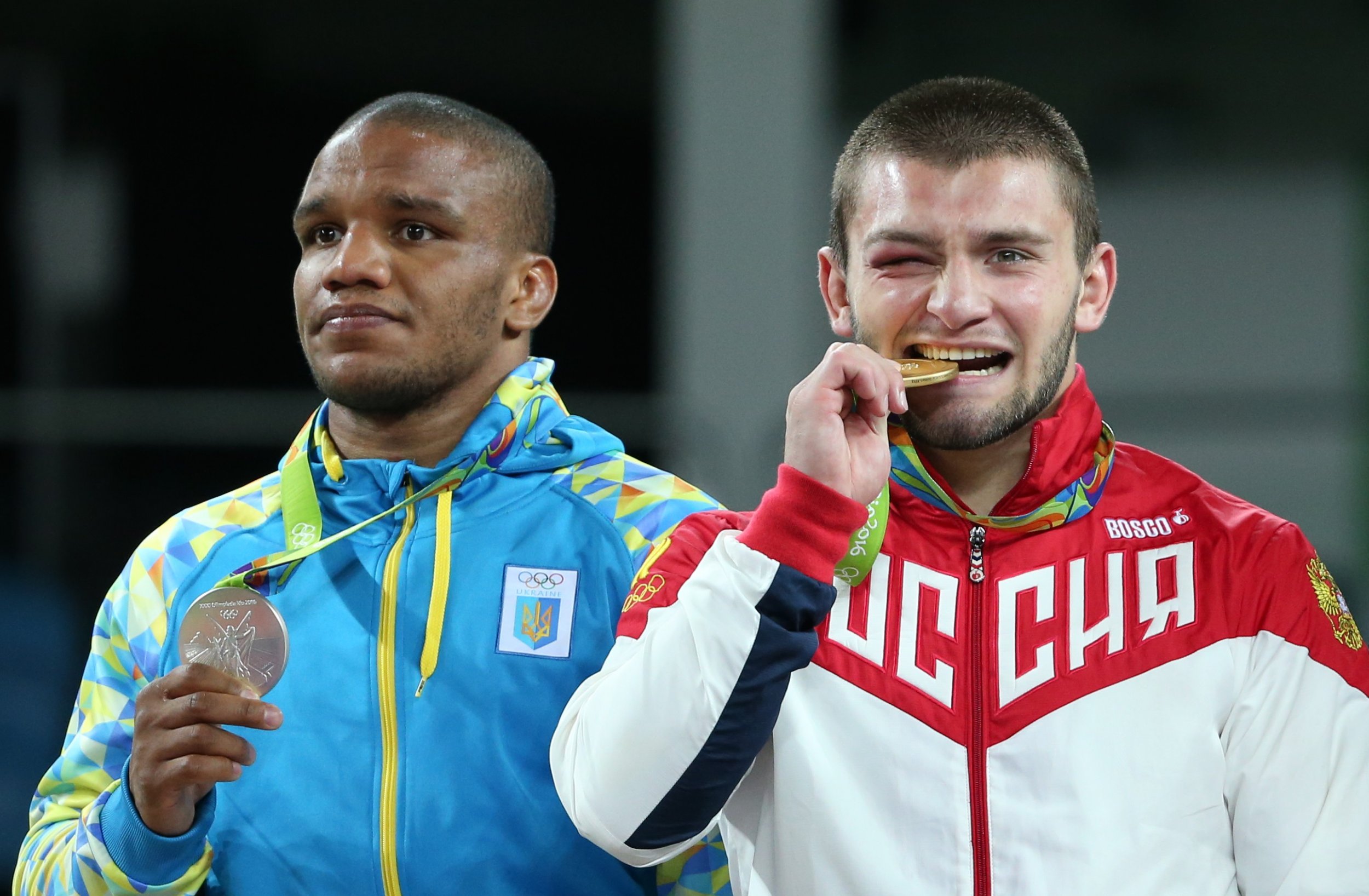 Ukraine's Minister of Sport Igor Zhdanov has declared that one of the country's top Olympians "was robbed of the deserved gold" in a scrappy wrestling final against Russia.
Ukraine's Zhan Beleniuk went into Monday night's 85kg Greco Roman final bout with Russian Davit Chakvetadze as world number one. An evenly matched first period ended with Beleniuk taking the lead 2-0, after he flipped his opponent, despite Chakvetadze's impressive standing counter on Beleniuk's first attempt.
It was during the second period when a quick succession of the judges penalising Beleniuk, pulled the score out of his reach. Chekvetadze was given a point because his Ukrainian opponent was deemed to have kept his head too low. Chekvetadze grabbed an important two points after a par terre start in his favour, but a scrappy few lifts later he was given an arguably generous four points to make the score 2-7, in the closing moments of the bout.
The match finished 2-9 and Beleniuk grabbed the silver, but Zhdanov felt the Ukrainian competitor deserved much better.
"I think that Zhan Beleniuk was robbed of his deserved gold at the Olympics," he wrote on Facebook , saying he personally phoned the wrestler to tell him that. "To us Beleniuk is the real champion. What has been stolen in an unfair contest, cannot be considered a triumph in the Olympic Games."
The two athletes, who have met in previous championships, did not appear to have any bad blood however, as they saluted one another after the fight.