More Olympic Projects Under Investigation for Corruption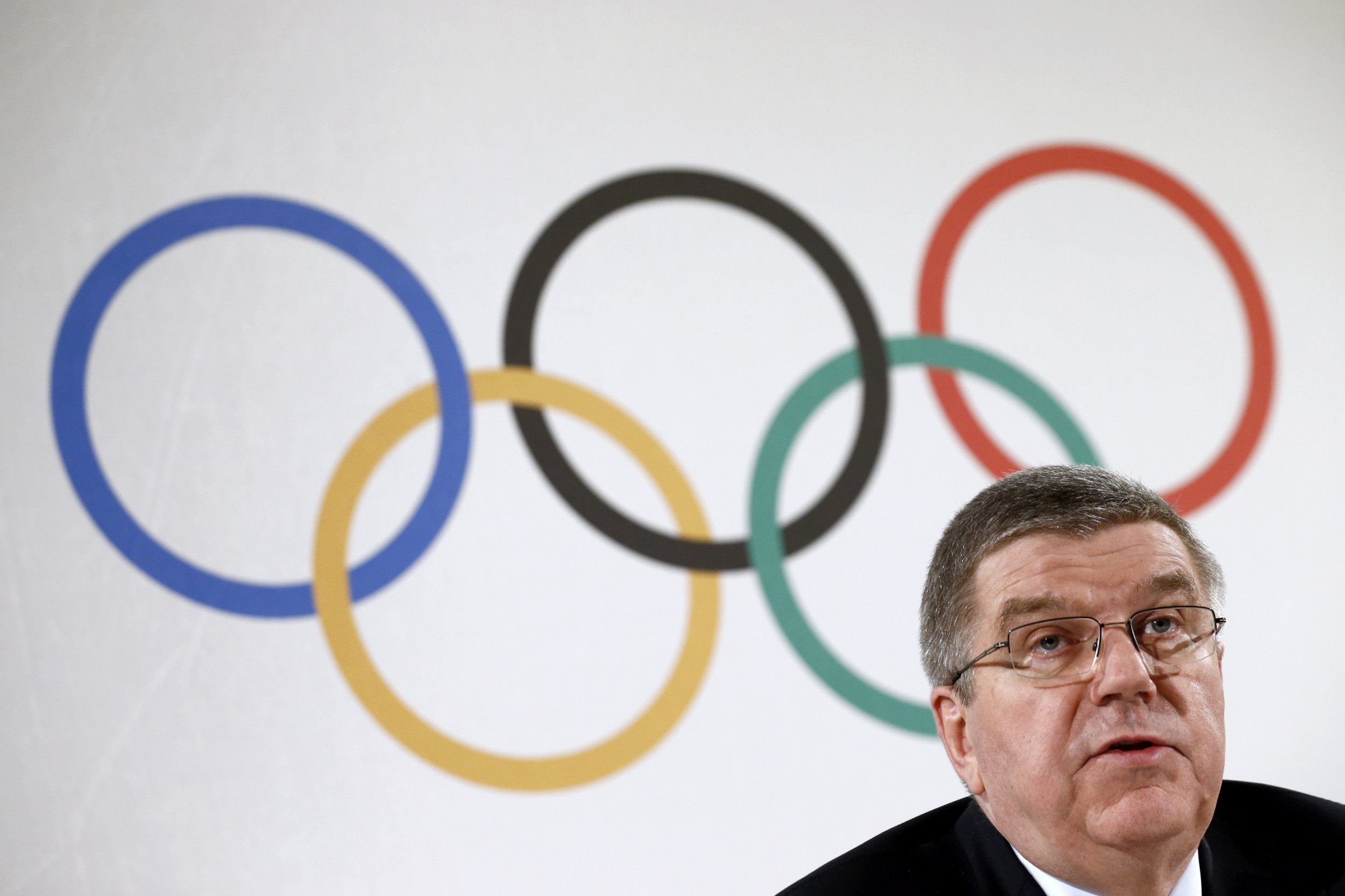 A sweeping investigation into corruption in Brazil is targeting more infrastructure projects for this year's Olympic Games than previously made public, a federal prosecutor told Reuters, citing testimony from construction companies and executives.
Carlos Lima said the probe into corruption on projects for the Olympics in Rio de Janeiro in August was not limited to Porto Maravilha, or the "Marvelous Port", a regeneration of the city's waterfront that includes five high-rises bearing the name of U.S. property mogul and presidential candidate Donald Trump.
"There are more," Lima said in an interview in his office in the southern city of Curitiba on Monday. "There are leniency agreements underway that talk about this, but until they are finalized we will not know how many (projects) for sure."
Lima is a lead prosecutor on a task force that discovered a cartel of engineering firms siphoning kickbacks from state oil firm Petrobras
<petr4.sa> to political parties, a scandal fuelling a crisis that could force President Dilma Rousseff from power.
His comments were the clearest indication yet that the Olympics has become a focus of the two-year-old investigation.
The corruption allegations are not expected to hinder work on infrastructure for the Games, which is nearly finished, but they do further cloud an event set to start in the middle of Brazil's worst political and economic crises in decades.
The lower house of Brazil's Congress, many of whose members are themselves under investigation for corruption, voted on Sunday to impeach Rousseff on charges she manipulated budget accounts.
If the Senate agrees to put her on trial, as seems likely, Rousseff will be suspended for up to six months and would be unlikely to return to power.
Five engineering firms are building most of the 39 billion reais ($11 billion) worth of venues and infrastructure needed for the Olympics, the first to be held in South America. All five are under investigation for price fixing at Petroleo Brasileiro SA, as Petrobras is formally known.
Latin America's largest engineering conglomerate, Odebrecht SA [ODBES.UL], which is at the center of the Petrobras scandal, is involved in over half of all Olympic projects by value, according to contracts reviewed by Reuters.
Court files made public last month showed police uncovered documents from Odebrecht executives referencing 1 million reais in suspected bribes connected to the Porto Maravilha project and other kickbacks allegedly linked to a Rio metro line.
More than 20 corporate developments are planned to revitalize Rio in the downtown Porto Maravilha area - the main legacy project of the Games - including hotels and the five Trump towers.
They were announced in 2012 as the largest corporate development in any major emerging nation. Trump only sold naming rights and offered consulting on the high-rise project.
Lima said the investigation of Porto Maravilha, like other Olympic projects, was now under the jurisdiction of prosecutors in Brasilia.
That is because they involve potential kickbacks to sitting politicians, who under Brazilian law can only be judged by the Brasilia-based Supreme Court rather than Federal Judge Sergio Moro in Curitiba.
The change in jurisdiction will likely slow the investigation.
The Supreme Court has a backlog of some 50 politicians to investigate on charges that they received bribes, though Rousseff is not among them.
"We collaborate, we work together, but the pace of the 13th district is one thing, the Supreme Court is another," said Lima.
The prosecutor's office in Brasilia declined to comment.
POLITICIANS, WORLD CUP, OLYMPICS
Moro and the Curitiba-based prosecutors and police are famous across Brazil for swiftly and aggressively handling its largest-ever corruption probe. Their investigation has ensnared dozens of top businessmen and was cited by many lawmakers who voted in favor of Rousseff being impeached.
Plea bargains and leniency deals, relatively new legal tools in Brazil, have been key to cracking the case and helping investigators find hard evidence. However, defense lawyers and some independent analysts have criticized the use of lengthy pre-trial detentions of dozens of suspects.
Corruption allegations are now spreading to stadiums built for the 2014 World Cup and the Olympics, two events that were meant to showcase Brazil's rise as a modern global economic power.
On March 22, the same day prosecutors publicly accused Odebrecht of graft involving World Cup stadiums and Porto Maravilha, the company said it would seek to collaborate with the investigation and aim for a leniency agreement and plea deals for its executives.
The other four companies involved in much of the rest of the Olympic work are OAS SA [OAS.UL], Andrade Gutierrez SA, Queiroz Galvao SA, and Carioca Christiani Nielsen Engenharia SA.
Odebrecht, Andrade Gutierrez and Queiroz Galvao declined to comment. The other companies did not respond to requests for comment. Lima did not specify which company or companies had mentioned Olympic projects in testimony.
The city of Rio de Janeiro is overseeing the bulk of the Olympic construction projects, though a few are financed by the federal or state government and Rio 2016, the local organizing committee, handles some non-permanent structures like seating.
Rio's city government said the contracts were mostly funded with private resources and that all bids were overseen by regulators. Rio 2016 referred Reuters to City Hall.
The International Olympic Committee did not respond to request for comment.