Rio Olympics: As Security Concerns Mount, Police Beef Up Patrols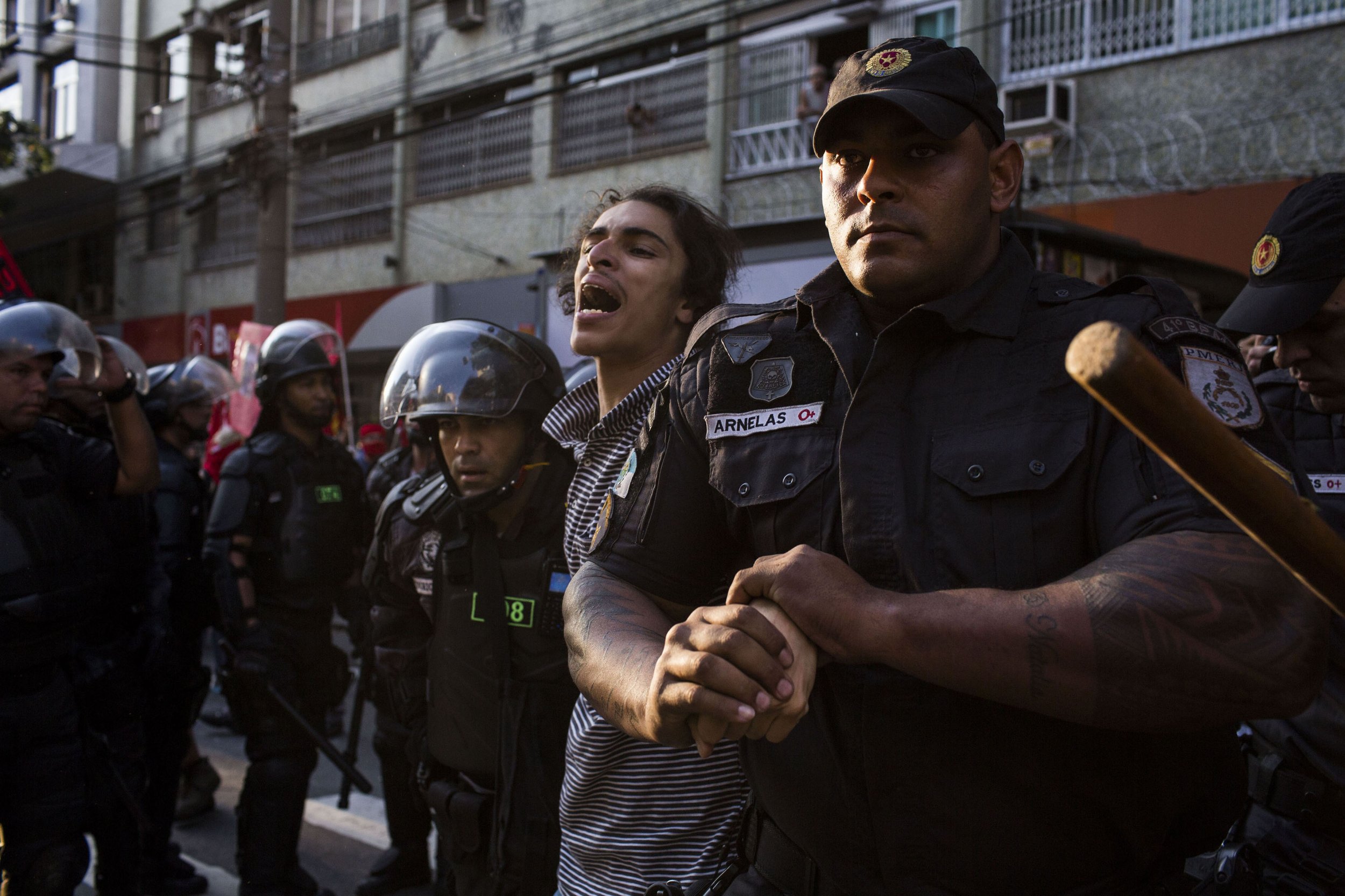 RIO DE JANEIRO (Reuters) - Rio Olympics organizers stepped up police patrols on Wednesday as security concerns mounted over the threat posed by street violence, with a Games bus being hit by stones and a security patrol coming under fire near Rio's international airport.
In the latest incident, gunmen fired on a military police car which strayed into the entrance of a slum near the airport, off a highway used by visitors traveling between there and the Olympic Park, security sources and the country's justice minister said.
Three members of the patrol were wounded, including one who is in a critical condition and receiving a blood transfusion in hospital.
Justice Minister Alexandre de Moraes called the attack "unfortunate and cowardly." He said two suspects had been identified and police would move swiftly to arrest them.
In the past week, three Swedish tourists were briefly abducted when they visited a slum, Portugal's visiting education minister was robbed at knifepoint, bullets flew into the equestrian center and a Games bus was attacked with stones.
On Tuesday night, the bus was ferrying journalists from a basketball venue to the Olympics media center when projectiles shattered two windows. Some passengers said they heard gunshots but a police investigation concluded that they were stones.
Two people suffered minor lacerations in the incident.
Police said they were investigating a second bullet discovered at the equestrian center. A security source said the shell was found near the stables.
Authorities say a bullet fired on Saturday was targeting a surveillance blimp being flown near the equestrian center during the Games.
UNTARGETED VANDALISM
In the case of the bus attack, Luiz Fernando Correa, security chief for the Games, said stones had hit the metal rim of the vehicle's windows, making a loud noise, before smashing the glass.
"We have not been able to identify who did this but it appears to be an act of vandalism, not an act of criminal aggression targeting anyone in particular," he told reporters. He did not specify whether they had found the stones.
Correa said police would step up patrols along roads linking the Olympic Park with the Deodoro stadium where basketball events are being held. The route passes several poor neighborhoods.
A police source told Reuters it was the third time an Olympics bus had been targeted by youths throwing stones.
"This was a worrying and intolerable incident," Rio 2016 spokesman Mario Andrada told a news conference, adding that organizers were striving to improve security.
Andrada said a separate incident, involving a man who impaled himself after falling off a fence in the media complex, was a "one-off" and had nothing to do with the quality of facilities. The man was rushed to hospital.
In relation to the bus attack, one of the passengers said she was unsatisfied with authorities' explanations.
Sherryl "Lee" Michaelson, who was traveling on the bus when it was hit, said she had heard shots just before the windows shattered. She said she was a retired U.S. Air Force captain and is working in Rio for a basketball publication.
A Reuters photograph taken in the first moments after the bus was attacked showed a small hole, about the width of a finger, in one of the windows.
"I will not believe that was stone-throwing unless I see a forensics and a ballistics report looking not at the steel surround ... but at the glass, which was the point of impact," Michaelson told reporters after the news conference.