Rio Seeing 'Surge' in Police Killings Ahead of Olympics: Amnesty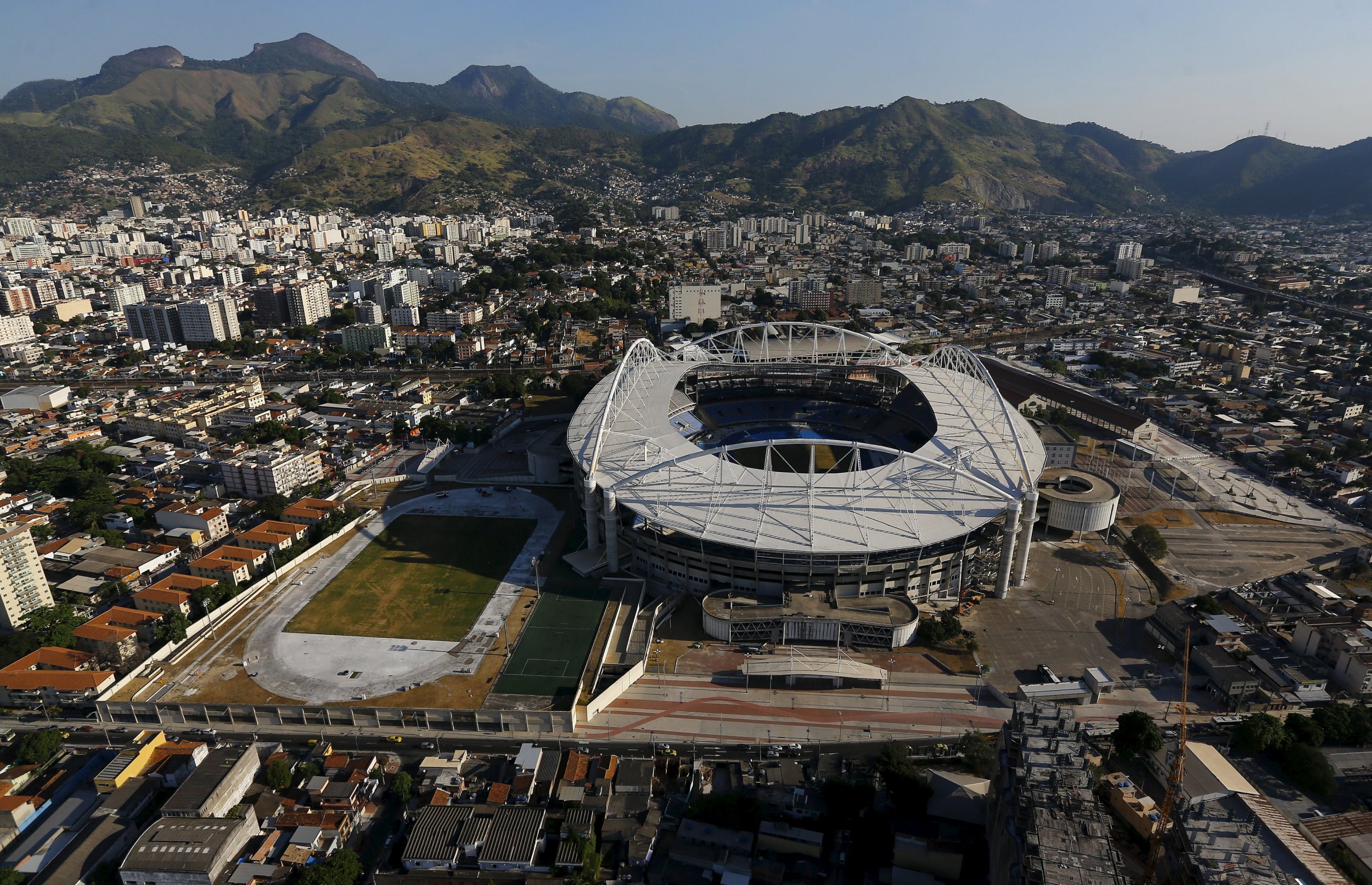 Nearly a dozen people have been killed by police since the start of April in Rio, where the Olympic Games are set to begin in 100 days.
The figures were published this week by international human rights group Amnesty International, which said the "surge" in police killings has sparked fear in marginalized areas ahead of Rio's Olympic Games. Last year, 307 people were killed by police in the state, and during 2014, the year Brazil hosted the World Cup, 580 were killed by police.
Many in Brazil are now "living in terror" ahead of the Games, Amnesty said; the majority of victims of police violence are young black men from favelas and other marginalized areas. Brazil's government is also cracking down on homeless children on the streets of Copacabana and Maracanã, both of which will host Olympic events this summer.
A 5-year-old boy is among the 11 people killed by police this month. He was killed and two others were injured during a military police operation in Magé, north of the city of Rio de Janeiro. Five people were killed on April 4 in the favela of Acari, in the northern part of the city, while another man was killed by police in the Manguinhos favela on the same day.
Amnesty points out that "it is not possible to link this rise in police killings directly to the preparations for the Olympic Games," but the statistics show an increase in excessive use of force and impunity in the state that will host the Games. Between January and March, there was a 10 percent rise in police killings in favelas compared to the same period last year, according to Amnesty International.
"Until now, killings by police have for the most part not been investigated, rigorous training and clear operational guidelines for the use of 'less-lethal' weapons have not been established and the authorities still treat protesters like a 'public enemy'," Atila Roque, executive director of Amnesty International Brazil, said in a statement.
"Over the next 100 days, there is a lot that the authorities and the organizing bodies of Rio 2016 can and must do to ensure that any public security operations will not violate human rights," said Roque. "We expect Rio's police forces to take a precautionary and consultative approach to public security instead of continuing with their 'shoot first, ask questions later' strategy."
Concerns over Brazil's preparedness for the Olympics were raised once again last week after a bicycle path in Rio collapsed, killing two people. The path was built in preparation for the Olympics, although no official events were scheduled to take place on it.
Rio isn't the only city to crack down on disadvantaged residents ahead of its Olympic Games. Before China hosted the 2008 Olympic Games, some 1.5 million people were reportedly evicted from their homes in Beijing, according to the Center on Housing Rights and Evictions, a Geneva-based group. However, China's foreign ministry provided a much lower Olympic-related eviction estimate: 6,037 people since 2002.
Ahead of the 2014 Winter Olympic Games, many residents of Sochi, the host city in southwest Russia, were also evicted from their homes to make way for Olympic construction. There were also reports of Sochi authorities rounding up and killing the city's stray dogs ahead of the event.