Rio Paralympics 2016: Brazil President Michel Temer Booed at Opening Ceremony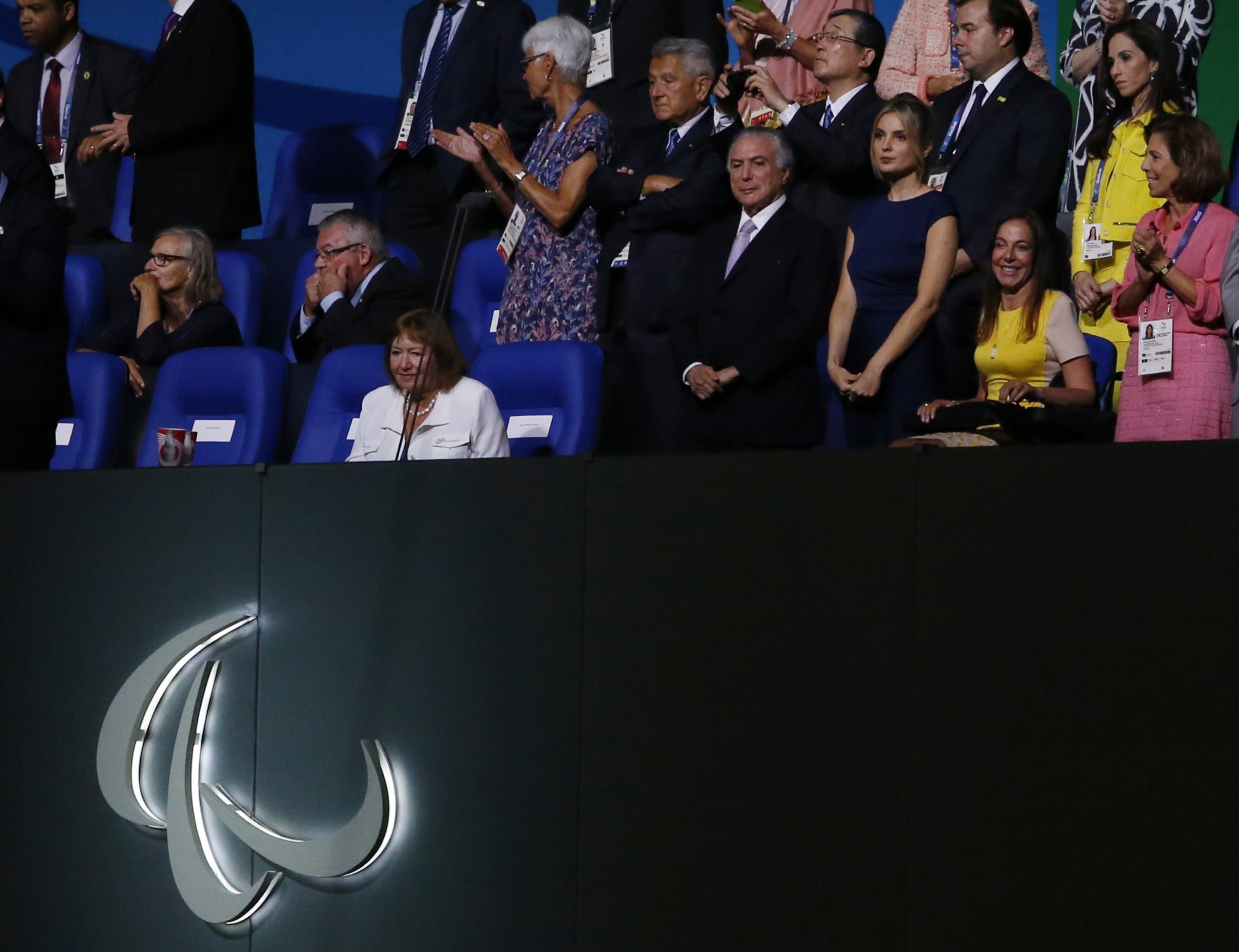 Brazilians jeered their new President Michel Temer on Wednesday as he attended an Independence Day rally in Brasilia and the opening ceremony of the Paralympics in Rio de Janeiro.
The events were the first official gatherings that Temer had attended since becoming the country's president on August 31 after Dilma Rousseff was impeached and removed from office amid a declining economy and a bribery scandal. Temer will now serve the remaining two years and four months of her term.
He will have to preside over an economy that is witnessing its worst recession for more than half a century, a political elite plagued by corruption and streets of the country's major cities submerged in crime. And it has already started badly for her replacement. Not only because of the jeers as he opened the games, but also fresh protests around the country.
Thousands of protesters descended on almost a dozen Brazilian cities to call for change, with chants such as "Temer Out" and "Usurper" among the calls. Tens of thousands turned out in Sao Paulo, according to organizers, with a smaller gathering of 600 in the country's capital, Brasilia.
Spectators also booed the Rio 2016 organizing committee president Carlos Nuzman at the city's Maracana stadium.
The two-hour Paralympic opening ceremony saw thousands perform and the athletes paraded against the backdrop of the Brazilian national anthem played by Carlos Martin, who has a severely disabled right hand.
The athletes from each nation held a jigsaw piece that carried the faces of its stars, forming a final picture of a beating heart, and the stadium's spectators were at one point blinded by bright lights to show what a blind athlete must contend with.