Rio 2016 Paralympics: Russia Praises Belarus For Waving Russian Flag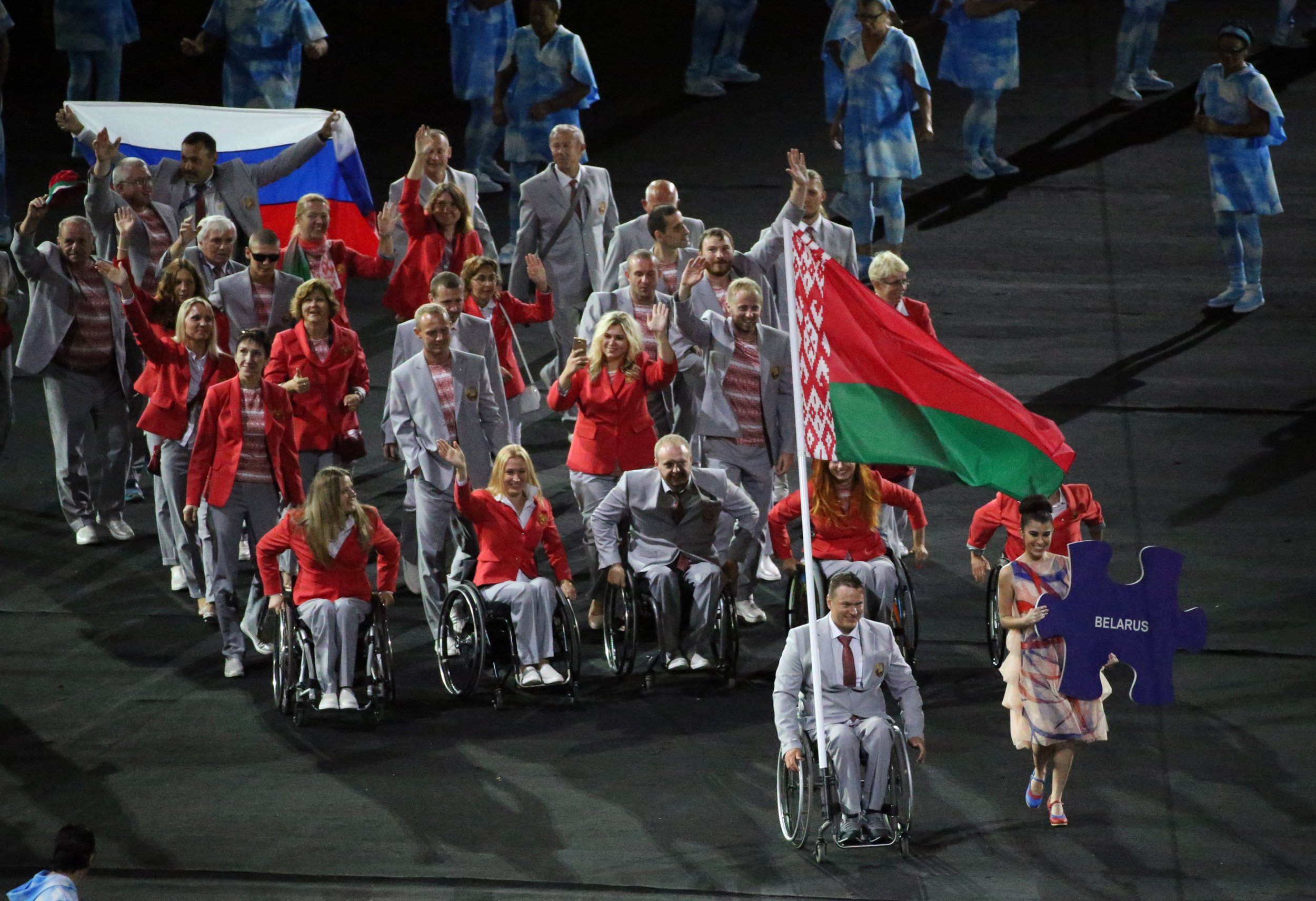 Russia has praised Belarusian athletes for appearing at the opening ceremony of the Rio 2016 Paralympic Games with a Russian flag.
The Belarusian team at the Games attracted much attention in Russia after waving a Russian flag during Wednesday's ceremony. The International Paralympic Committee reportedly confiscated the flag and is investigating the incident.
The gesture was intended as a show of support for Russia, whose team was banned from the Games in Brazil. The country's anti-doping agency is alleged to have turned a blind eye to doping among athletes. The scandal cost Russian track and field athletes an appearance at the Rio 2016 Olympics and has called into question Russian results spanning several Olympic games.
Russia's government and media looked kindly on the Belarus gesture; Moscow has strongly condemned the ban, calling it politically motivated.
Maria Zakharova, spokeswoman for Russia's Foreign Ministry, called the Belarusian delegate who held up the flag a "hero" during her daily briefing Thursday, state news agency Itar-Tass reported.
"A hero can appear in many guises and for us today such is the person who brought the Russian flag to the opening of the Paralympic Games in Rio in honor of those who were inhumanely barred at the paralympics," she said. "Such things are not forgotten."
Kremlin spokesman Dmitry Peskov has also praised the move, Russian news site Lenta reported.
"What the Belarusian paralympians have done is worthy of admiration," Peskov said. "And, of course, we value highly this show of solidarity with our paralympians, who were undeservedly and unfairly denied the opportunity to compete in the Paralympics."