Riot Games Executive Resigns After George Floyd Social Media Post
After sharing a Facebook post regarding George Floyd's death, a Riot Games executive has stepped down from the company.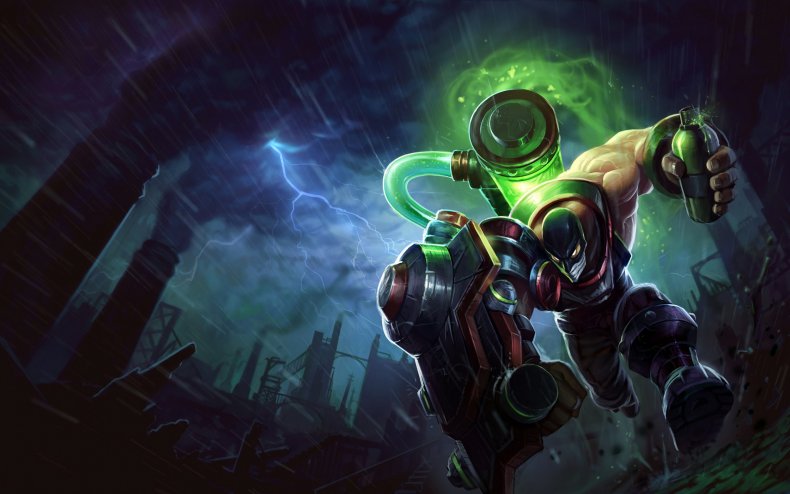 On Wednesday, Vice reported that Global Head of Consumer Products at Riot Games Ron Johnson had shared a Facebook post with Floyd's picture that listed his past criminal record. "This is no reason to condone his killing by the officer at all, which still needs to be investigated as a potential crime," Johnson wrote in the post. "It is a learning opportunity for people (and your kids) to teach that this type of criminal lifestyle never results in good things happening to you or those around you."
A Riot Games spokesperson told Vice that they had "launched an investigation" and "that the sentiment in that image is abhorrent, against our values, and directly counter to our belief that addressing systemic racism requires immediate societal change."
Johnson resigned from the company on Thursday, confirming the news to ESPN. "The sentiment expressed in the image in question is abhorrent and runs directly counter to our values and our belief that addressing systemic racism requires immediate societal change, something that we're committed to working toward," a Riot spokesperson told the sports website.
Riot Games CEO Nicolo Laurent released an internal memo which was obtained by ESPN, writing that "I believe Ron exercised really poor judgment here. It resulted in a post that was harmful to many of us and our broader community." Ron understands this and recognizes that he will be ineffective as a leader at Riot going forward. As a result, he has resigned, effective today."
The company responsible for League of Legends and Valorant also promised to "commit $1 million to areas where we know we can make an impact, including justice reform, long-term solutions to address racial bias, and support for local Black-owned businesses." They will also invest $10 million "in founders underrepresented in the games industry and helping create a future pipeline of underrepresented talent for the gaming and tech world."
The League of Legends Championship Series (LCS) is starting this week and planned to unveil a series of sponsorships for the event series. On Wednesday morning, a sponsorship with Samsung was announced - Verizon was expected to announce a 3+ year partnership the next day. The telecommunication sponsorship announcement was delayed until Friday morning after learning of Johnson's Facebook post. In a press release, Riot announced that Verizon will be the 5G wireless network provider
The swift news of his termination comes in during an important time for Riot Games. The company spent a majority of 2018 and 2019 dealing with a sexism scandal, eventually leading to an employee walkout followed by paying $10 million to settle a gender discrimination lawsuit. Over the past year, Riot has been trying to shake off that shadow, posting memorandums and blogs showing that the company's internal culture was improving. The Social Impact Fund was created in October of 2019 with the goal to donate $15 million to 25 different charities.