Riot Games Hosting The Nexus 'League of Legends' Event in Saudi Arabia
Riot Games has announced that it will be hosting a The Nexus event in Saudi Arabia December 5-7 for League of Legends. Celebrating the first official event of the Middle East and North Africa (MENA) region, the activation will feature exclusive family-friendly opportunities for players of the MOBA.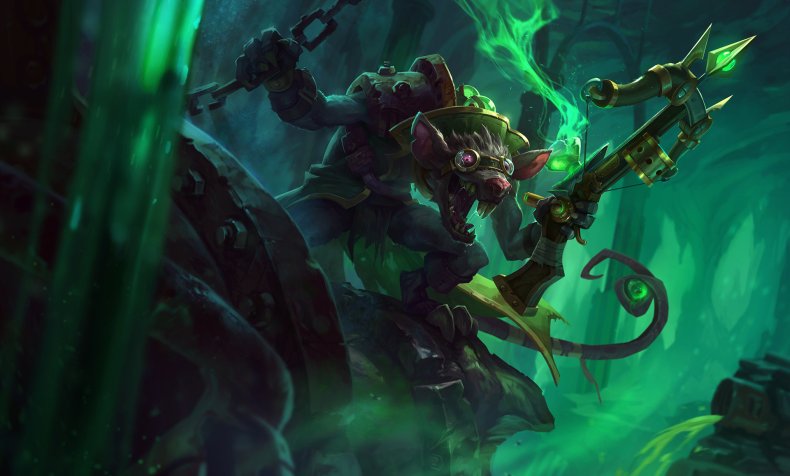 There will be 23 different activities, events and opportunities that let players "mingle with their favorite champions," according to an official statement about the festival. It will also feature five different tournaments based on the game with a total prize pool of $2 million, and it will feature influencers, one-versus-one duels, Teamfight Tactics, cosplay events, and a traditional fight on Summoner's Rift.
The five-versus-five League of Legends tournament has been taking place over 13 countries with 3,500 since November, with the final winners getting $850,000 at the final rounds at The Nexus.
There will also be live musical performances from artists such as DJ Mako, Crystal Method and Jason Derulo.
Riot Games opened an office in Dubai in early 2018, and they are hiring for positions and expanding. But players in the MENA region still don't have a dedicated server to play on, forcing them to play on faraway servers like EU West and dealing with high ping. During the 10-year anniversary stream that Riot Games hosted in mid-October, the company announced that it will add Arabic language support next year, as well as a localized version of the game.
"We have been working on ways to deliver local experiences to our communities and players across the MENA region. The Nexus is our first step in solidifying our presence in the region to support and celebrate our players," said Onur Tamer, METAI General Manager at Riot Games said in the news release.
The event is part of the "Riyadh Season," an initiative that will "transform Saudi Arabia into a globally recognized tourist and entertainment destination" according to the news release.
Esports is a massively growing industry, valued at $865 million in 2018 and expected to hit $1.8 billion by 2022, according to Statista, and the number of American companies hosting their events in Saudi Arabia has increasingly popped up during the past year. The Guardian reported in September that Saudi government lobbyists have been meeting with traditional sports organizations to persuade them to host events in their region.
The World Wrestling Entertainment (WWE), for example, hosted its Crown Jewel event as part of the Riyadh Season, hosting exhibition matches featuring international wrestling superstars, as well as a women's show match.
"Saudi Arabia is a key territory for Riot Games in the Middle East and North Africa," a MENA Riot Games spokesperson told Newsweek. "We heard of the Riyadh Seasons and got approached by the General Entertainment Authority. This led to a great partnership and the creation of The Nexus Festival our first out of many events in the region. We hope we can bring the best player experience to Saudi Arabia and kick start our journey in the region leading into 2020."