St. Louis Riots See 23 Arrested, Dozens More Injured After Not-Guilty Verdict of a White Police Officer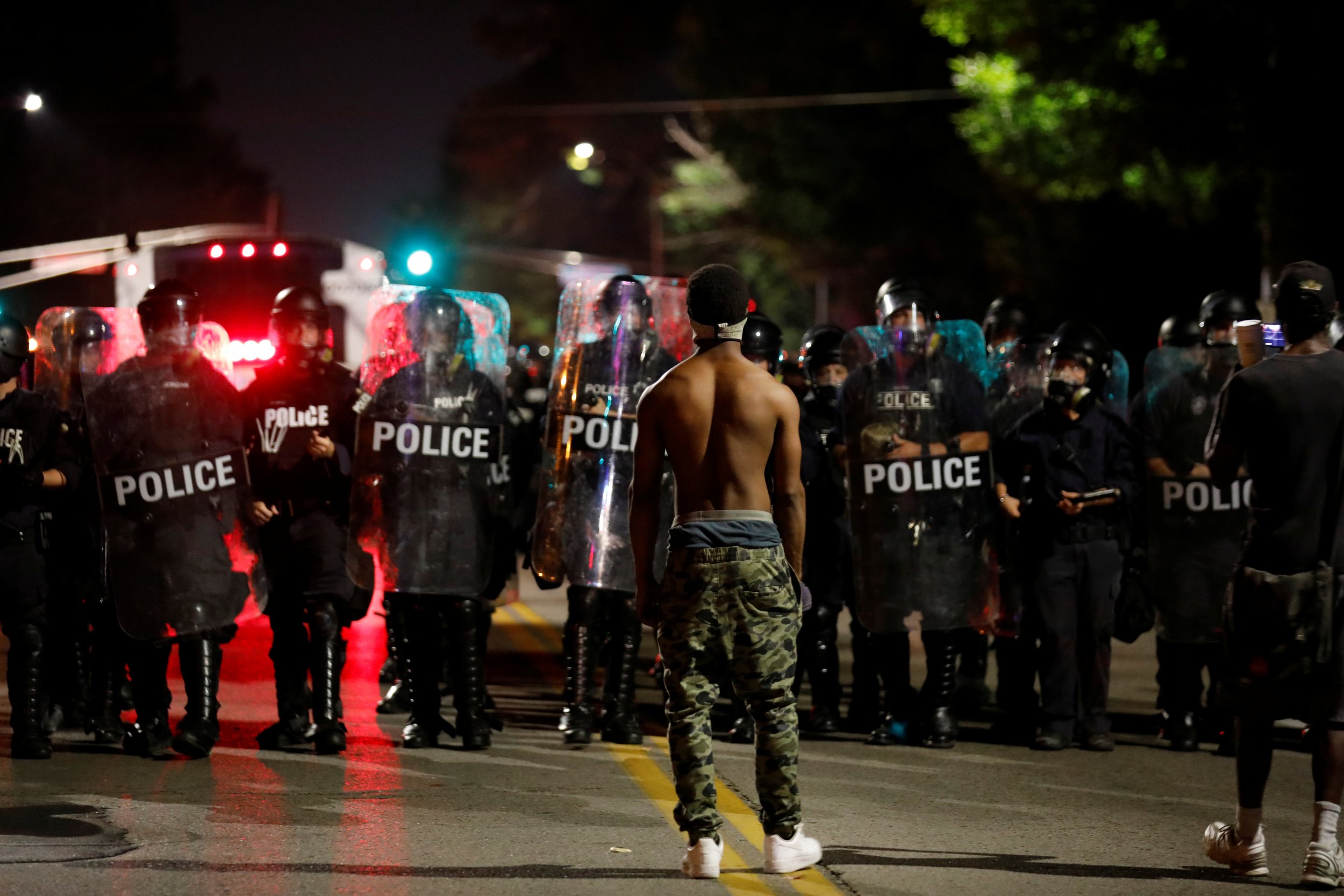 Bricks and chemical agents were thrown last night by a crowd of 1,000 protesters in St. Louis following the not-guilty verdict of a former white police officer, Jason Stockley, in the fatal shooting of a young black man, Anthony Lamar Smith.
Ten law enforcement officers were injured, and 23 people were arrested as of 6 p.m. on Friday. Officers used mace, tear gas and rubber bullets to control the crowd, as several dumpster fires were set throughout the city, and windows at the home of Mayor Lyda Krewson were broken. A U2 concert scheduled in the city for Saturday was canceled, after the band had been informed that the police department was "not in a position to provide the standard protection" for their audience. The vast majority of Friday's protest groups did not engage in any property damage, and most of the 23 arrested were released as of Saturday morning.
The protests began shortly after the early morning verdict, and for most of the day consisted of a large group of demonstrators walking through the city, blocking some intersections and highway ramps.
In preparation for the verdict, the Missouri National Guard was activated on Thursday, police officers were assigned longer shifts, local schools closed or let students out early, and businesses began to stock plywood to board their windows in the event of lootings.
Three years ago, similar protests in St. Louis following the acquittal of officer Darren Wilson in the fatal shooting of Michael Brown led to changes in police department procedure as well as nationwide investigations into law enforcement conduct.
What Happened?
In 2011, Jason Stockley, 36, fatally shot Anthony Lamar Smith, 24, after a car chase following what Stockley said was a drug transaction. Just before he shot Smith, Stockley said, "We're killing this [expletive deleted], don't you know," according to dashboard camera video cited in the trial.
According to prosecutors, Stockley planted a gun in Smith's car that day. Stockley's DNA was found on the gun, according to court documents, and Smith's was not.
The court did not set a public date for its verdict, and Stockley waived his right to trial by jury. New evidence reopened the case in May 2016 despite a $900,000 settlement the police department paid the Smith family in 2013, one of the largest police department settlements in city history.