RIP Bill Withers: I Know I Know I Know 5 Songs to Remember Him By
Singer/songwriter Bill Withers passed away in Los Angeles on Monday, due to heart complications. The late 81-year-old soul singer is survived by his wife, Marcia, and children, Todd and Kori.
The Withers family publicly confirmed the tragic news to the Associated Press today and released a statement together.
"We are devastated by the loss of our beloved, devoted husband and father. A solitary man with a heart driven to connect to the world at large, with his poetry and music, he spoke honestly to people and connected them to each other," the family stated.
"As private a life as he lived close to intimate family and friends, his music forever belongs to the world. In this difficult time, we pray his music offers comfort and entertainment as fans hold tight to loved ones."
Though his songs were composed in the '70s, the legacy of his music still holds the test of time. Back in 2015, the deceased singer received the highest recognition in the Rock and Roll Hall of Fame. Withers was inducted by the iconic musician Stevie Wonder.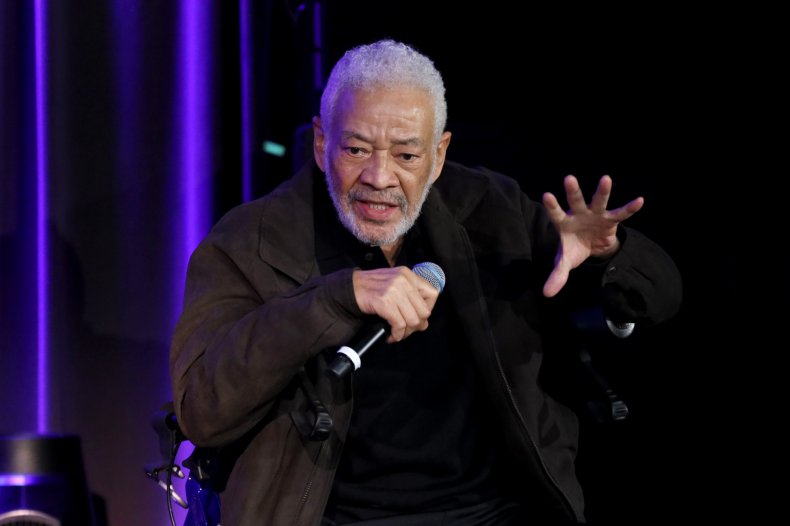 Here are 5 classic songs from Bill Withers:
Lean on Me
Withers' 1972 song, "Lean On Me," has been performed at two presidential inaugurations, for Barack Obama and Bill Clinton, per AP.
Ain't No Sunshine
The 1971 song was recently played during the 1999 romantic comedy, Notting Hill. During the scene, William Thacker (Hugh Grant) takes about a year to get over his breakup with popular actress Anna Scott (Julia Roberts).
Lovely Day
The "Lovely Day" song was written by the famous vocalist and Skip Scarborough, per AP.
Just The Two Of Us
The 1980 R&B song was a collaboration between jazz saxophone player Grover Washington, Jr. and Withers, per Song facts.
Use Me
The "Use Me" song can be found in Withers' 1972 album, Still Bill.The singer only released eight albums in his entire career, according to Rolling Stone.