Denzel Washington, Who Once Paid for a Prestigious Theater Program That Included Chadwick Boseman, Mourns Actor's Death
Following Black Panther actor Chadwick Boseman's death on Friday, Training Day star Denzel Washington was among many who honored the actor. The two have a longer history together, in which Washington paid for the actor to participate in a theater program at Oxford University while he was a student at Howard University.
In the wake of Boseman's passing after a four-year battle with colon cancer, Washington released a statement.
"He was a gentle soul and a brilliant artist, who will stay with us for eternity through his iconic performances over his short yet illustrious career. God bless Chadwick Boseman," Washington said.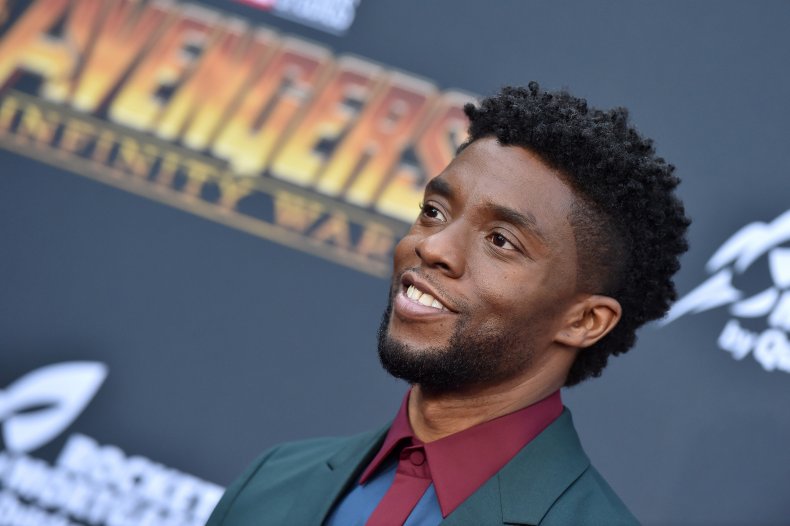 In 2018, Boseman spoke about Washington funding his time in the Oxford program, while he was studying under actress Phylicia Rashad—who won a Tony Award for her performance of A Raisin in the Sun—during an interview with Jimmy Fallon on The Tonight Show.
"I did an exchange while I was at Howard over the summer... Phylicia Rashad, actually was—she basically taught a class once a week, while we were at Howard, and then, she wanted us to do this exchange," he said.
The 42 actor explained that Rashad found donors to fund the students in the program. "I didn't have money to pay for this. So she got a few of her friends together, and they paid for us to go," he said. "When I came back, I got a beneficiary letter, and it said, 'Denzel Washington paid for you.' And I was like, 'What?'"
After revealing Washington's generosity in a Rolling Stone interview, Boseman said he met Washington at Black Panther's New York premiere before the article was published. Boseman said that the actor jokingly told him, "Oh, so that's why I'm here, you owe me money," after he mentioned that Washington had paid for the Oxford program.
Other tributes have poured in for Boseman, including from a number of his Marvel co-stars. Mark Ruffalo, who plays Bruce Banner/The Hulk in the franchise, spoke about what an honor it was to work with him. Don Cheadle, Chris Pratt, Brie Larson were among the other stars who paid tribute to Boseman's legacy.
His co-stars were not the only ones to honor Boseman. Former President Barack Obama tweeted about meeting the actor when he played Jackie Robinson in 42. He spoke about the actor's talent and fearlessness, to continue working while battling cancer: "You could tell right away that he was blessed. To be young, gifted, and Black; to use that power to give them heroes to look up to; to do it all while in pain – what a use of his years."