Rip Currents: What to Know as Hurricane Jose Approaches
Current forecasts suggest that the East Coast of the United States should be spared the worst of Hurricane Jose, but the National Hurricane Center is already warning of "dangerous surf and rip current conditions" for the next several days. What does that mean, and how could it affect people along the coast?
Jose is a Category 1 storm, which is the least serious category of hurricane, but it's still packing winds of about 85 miles per hour and is due to remain a hurricane until sometime Tuesday. All that wind roils the ocean, and when the turbulence builds near land, it can lead to storm surge and unusually tall waves.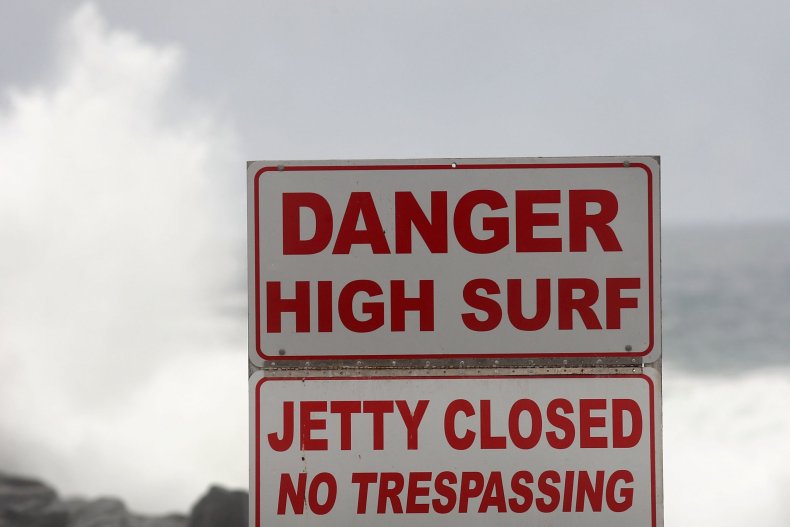 The high surf can be generally dangerous for people and property along the coast. The south shore of Long Island is predicted to see waves as high as 20 feet, but most places will see smaller waves as Hurricane Jose passes. The National Huricane Center is gathering local forecasts on its website.
Rip currents, which can happen at any time but are a particular concern as a major storm like a hurricane passes by, can be in some ways riskier because they are sometimes hard to spot, even to the trained eye. There may be a change in the ocean's color or wave pattern, but that's not always the case.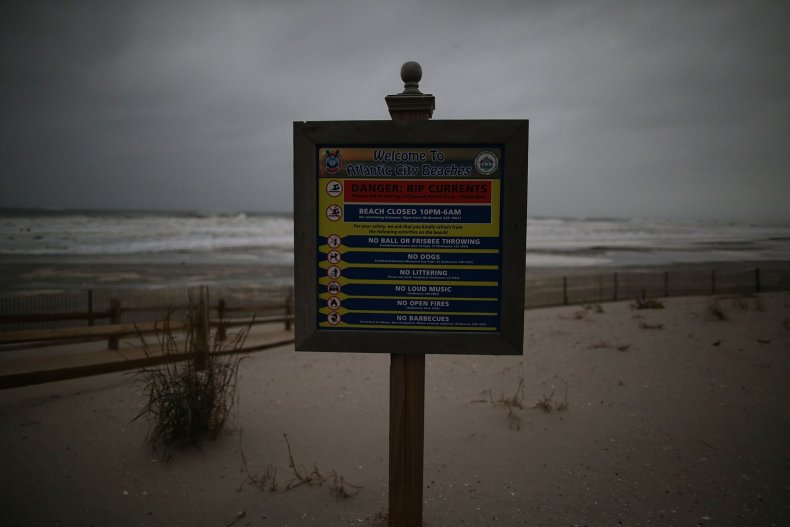 Rip currents are basically hidden rivers flowing away from the coast and out to sea, carrying away the water that waves have pushed to the shore, which means they can occur whenever a beach is hit by breaking waves. When the ocean is unusually active, rip currents can become fast and powerful—sometimes faster than even the most talented humans can swim, at 5 miles per hour.
That means they can carry people away from shore, leaving them with little chance of fighting their way against the current. The phenomenon is responsible for most lifeguard rescues and still kills about 100 Americans each year.
The best way to get out of a rip current is to swim parallel to the coast or to wait the current out, saving your energy until you're out of the river and able to swim toward shore. Fortunately, while individual rip currents are spontaneous and impossible to forecast, local offices can predict overall rip current risk, like the generally high risks as a storm like Jose passes.
There's an even better option than learning how to escape a rip current: Just stay out of the water. Unlike other hurricane risks, such as storm surges, flooding and wind damage, rip currents are a threat that can actually be avoided.