RIP 'Drunk History'—Say Farewell to the Cancelled Comedy with These Standout Episodes
Comedy Central has recently announced the cancellation of their Emmy-winning series, Drunk History. Let's mourn for this comedy classic by watching these standout episodes from the show's six seasons.
Wednesday's cancellation news comes as a shocker, but fans needn't desire entirely. Before Comedy Central pulled the plug on his show, Drunk History co-creator Derek Waters signed on to continue to develop new projects for the network.
"I couldn't be more excited about this new relationship with Comedy Central. They took a chance on me and have been fantastic in supporting Drunk History over the past six seasons. I look forward to creating thoughtful, entertaining and hilarious programming," stated Waters.
During its sixth season run, Drunk History has played off historical events with liquored-up narrators and its roundup of guest stars.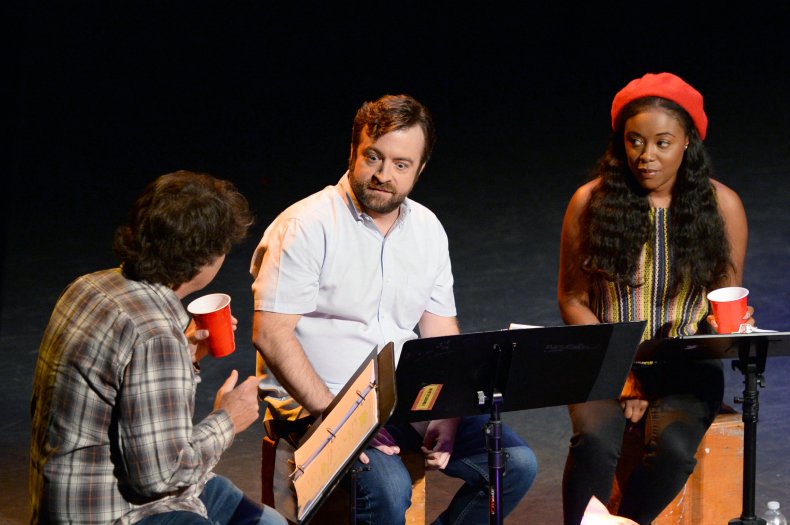 "Are You Afraid Of The Drunk?"
During its final season, guest stars Seth Rogen and Will Ferrell retell the classic story of Mary Shelley's Frankenstein. Ferrell does a great job mixing the scares and laughs as Dr. Frankenstein's Monster. The episode hilariously mocks how pop culture has confused Frankenstein as the name of his creation.
"Heroines"
Evan Rachel Wood, Tiffany Haddish, Busy Philipps and Mandy Moore each have roles in the star-studded episode from the fifth season. Wood is always serious and dour as the robotic Delores in the sci-fi drama, Westworld. But the Westworld actress will surprise audiences with her comedic skills as Revolutionary War veteran Deborah Sampson.
"Spies"
During the fourth season, Octavia Spencer steals the show as abolitionist Harriet Tubman. As the leader of her own army, Tubman has come up with a plan to wipe out every plantation. The tongue-in-cheek episode portrays Tubman as an undaunted fighter who led slaves to freedom.
Hamilton
In the fourth season, Hamilton creator Lin-Manuel Miranda spoofed the historical figure who inspired his hit musical. As the narrator, Miranda embellishes the life story of founding father Alexander Hamilton (Alia Shawkat). Hamilton's duel with President James Monroe (Tony Hale) is hilariously interrupted by a ringing phone.
Washington D.C.
Drunk History fans cannot celebrate this show without watching the very first episode. In one of the segments, Eric Edelstein (Green Room) drunkenly narrates the historical meeting between rock star Elvis Presley (Jack Black) and President Richard Nixon (Bob Odenkirk). After being handed a Narcotics badge, Presley starts chasing after planes and slapping around suspects.