Country Music Community Mourns Loss of Statler Brothers Singer Harold Reid
Statler Brothers baritone Harold Reid died on Friday at 80 years old.
Reid struggled with a battle with kidney failure and died in his Staunton, Virginia home, according to his bandmate Jimmy Fortune as reported by Rolling Stone.
Reid was a founding member of the Statler Brothers, who often performed with country icon Johnny Cash. The quartet immortalized their time collaborating with the country great in their 1980 song "We Got Paid by Cash."
The Statler Brothers are best known for their 1965 crossover hit "Flowers on the Wall," but had a steady stream of classic singles such as "Hello Mary Lou" and "The Class of '57."
The group was inducted into the Country Music Hall of Fame in 2008.
Reid was also the comedian of the group, bringing joy not only with his booming voice but his hilarious onstage antics.
Reid was mourned by many people across the country music world. His Statler Brothers bandmate Fortune wrote about Reid's passing.
"Our hearts are broken tonight. My brother Harold Reid passed away at home with his family. Our prayers and our thoughts are with Brenda and his children and grandchildren and with my other brothers, Don and Phil," he said in a Facebook post. "We made a lot of great memories together. I'll miss you, brother, till I see you again."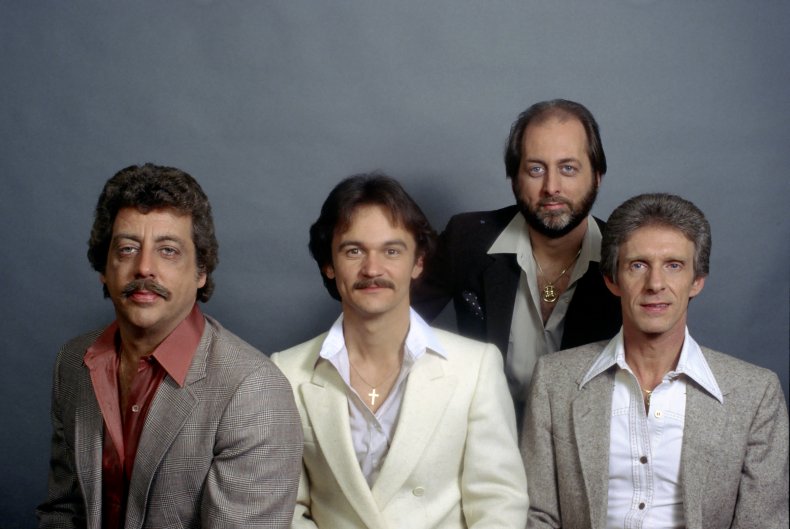 The Country Music Hall Of Fame and Country Music Association both honored the late singer on Twitter. "He helped steer [the Statler Brothers] to stupendous successes, and his stirring bass was the underpinning of dozens of classics," Hall of Fame CEO Kyle Young wrote.
Singer T.G. Sheppard wrote about touring with the Statler Brothers as some of his fondest memories.
Country group the Oak Ridge Boys celebrated Reid and the Statlers with their tweet.
Oak Ridge Boys member Joe Bonsall also remembered early comparisons between his group and the Statlers, despite a radio DJ asking: "Who needs the Oaks? We have the Statlers."
Journalist and Sex, Lies, and Headlocks author Mike Mooneyham wrote about the Statler Brothers being one of his earliest backstage interviews. He tweeted that they were all kind, and Reid was hilarious and "a real character," as well as "the heart and soul" of the group.
Singer David Britt wrote about fond memories he had singing Statler Brothers songs when he was a child with this family. Singer-songwriter Matraca Berg also wrote that the Statler Brothers were a favorite of hers.