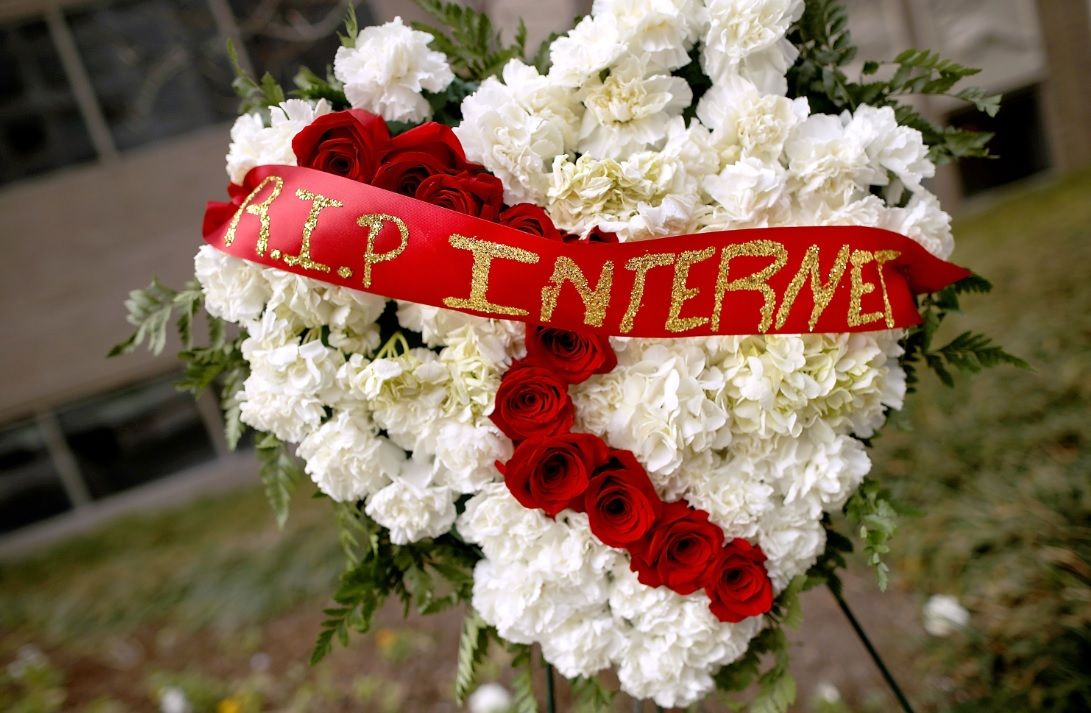 RIP internet. That was one of the top-trending phrases on Twitter Thursday after the Federal Communications Commission repealed net neutrality in a 3-2 vote. The internet as people know it today might fundamentally change because of the ruling. While some were distraught over the decision, others vowed to continue the fight.
But in typical internet fashion, people responded to the FCC's move with memes, no matter how they felt.
A large amount of the posts were aimed at Ajit Pai, the chairman of the FCC. And while a majority of people mourned freedom online, Pai denied that the internet was dead.
"It is not going to end the Internet as we know it. It is not going to kill democracy. It is not going to stifle free expression online," he said Thursday. "If stating these propositions alone doesn't demonstrate their absurdity, our internet experience before 2015, and our experience tomorrow, once this order passes, will prove them so."
Pai continued, "So let's be absolutely clear. Following today's vote, Americans will still be able to access the websites they want to visit. They will still be able to enjoy the services they want to enjoy. There will still be cops on the beat guarding a free and open Internet. This is the way things were prior to 2015, and this is the way they will be once again."
Despite Pai's statement, Reddit CEO Steve Huffman and co-founder Alexis Ohanian denounced the decision.
"Today's vote is the beginning, not the end. While the fight to preserve net neutrality is going to be longer than we had hoped, this is far from over," they wrote in a Reddit post, which garnered more than 94,000 upvotes.
"Many of you have asked what comes next. We don't exactly know yet, but it seems likely that the FCC's decision will be challenged in court soon, and we would be supportive of that challenge," the statement read. "It's also possible that Congress can decide to take up the cause and create strong, enforceable net neutrality rules that aren't subject to the political winds at the FCC. Nevertheless, this will be a complex process that takes time."
Redditors flocked to the statement, which amassed 10,000 comments three hours after it was posted. The comments from Reddit's founders were on the front page of the website, along with a report from The New York Times and TechCrunch.