Iconic rock n' roll pioneer Little Richard died on Saturday. He was 87.
Rolling Stone reported that the singer's death was confirmed by his son, but the cause of death is unknown.
Born Richard Wayne Penniman, the singer began his career at 14 when Sister Rosetta Tharpe invited him to open one of her shows after overhearing him sing one of her songs. Richard's single "Tutti Frutti" was his first to chart in 1955, beginning a highly influential career.
Little Richard is one of the most important figures in pop and rock history across genres. The singer influenced soul singers like James Brown and Otis Redding, rock bands like The Beatles, and hard rock pioneers like AC/DC and Motorhead.
Little Richard was inducted into the Rock & Roll Hall of Fame in 1986, becoming a member of the inaugural class of inductees.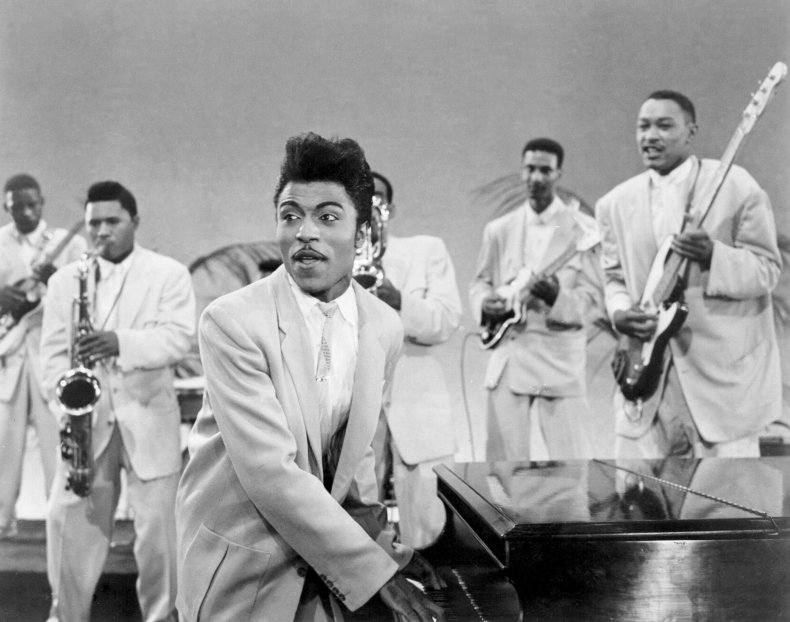 While Richard is gone, the singer's legacy will live on, and here are five classic songs to remember him by.
"Tutti Frutti"
The singer's first major single is still a perfect encapsulation, not only of Richard's sound, but of 1955 rock and roll. Hammering on pianos and wailing over his band, it's instantly recognizable still 65 years after its original release. With a killer sax solo and the iconic opening line "Whop bop b-luma b-lop bam bom," the song sounds just as energetic today. Rolling Stone ranked the song number 43 among their "500 Greatest Songs of All Time."
"Good Golly Miss Molly"
Ranked as the 94th greatest song of all time by Rolling Stone, "Good Golly Miss Molly" is a similarly fast-paced and raucous number. Influenced by Jackie Brenston's "Rocket 88" (and speeding the riff up), the singer's song is true, classic rock. Like many of Richard's songs, the track has been covered by some of the biggest bands in history like The Kinks and Credence Clearwater Revival, who performed a much more hard-rocking take on the song.
"Lucille"
The classic song about trying to convince a married woman to run off with him is a classic that shows even at a slightly slower pace, Richard could still pack his legendary vocals into a short song. The above performance is classic Little Richard, with the singer hunched over the piano and letting his facial expressions rule the performance occasionally.
"I Found My Way"
While his later work is not as easily recognizable as his classic songs, Richard's 80s music is well-worth a listen to simply show how solid of a performer he is. Even recording with a higher production value and funky basses and synthesizers, Richard's voice and piano playing stick out on "I Found My Way." Even though slightly buried in the track, the components that made him a rock originator are still there.
"Long Tall Sally"
Another classic Richard number. The performance in the film Don't Knock the Rock is a perfect display of the showmanship that later became a key part of rock music, with Richard kicking his leg up on the piano and his sax player hopping on the piano to play the solo.