R.I.P. Ron Popeil: 5 of the TV Pitchman's Best Inventions
Ronald Popeil, the famed U.S. inventor and TV pitchman, died while hospitalized with an unspecified medical emergency. He passed on Wednesday at the age of 86. He is survived by his wife, Robin Angers and his four daughters.
While Popeil became iconic for his infomercials hacking zany inventions such as the Veg-O-Matic and Pocket Fisherman (both of which were actually invented by his father), some of his other products gained widespread popularity and use for their innovative functionality.
Here are five of his best products of all time:
The Bedazzler (1973)
Originally sold as the Ronco Rhinestone Stud Setter, this item worked like a stapler and helped insert studs into fabrics like denim and leather.
"It changes everyday clothing into exciting fashions and you don't have to spend a fortune," its commercial boasted.
However, such sparkly fashions seem a '70s throwback compared to today's more muted, modern standards.
Mr. Microphone (1980)
This invention was a cordless microphone that allowed people to broadcast their voices through the radio. Because it could connect to any car radio or portable radio, it provided a quick amplification device for wannabe singers or impromptu musicians.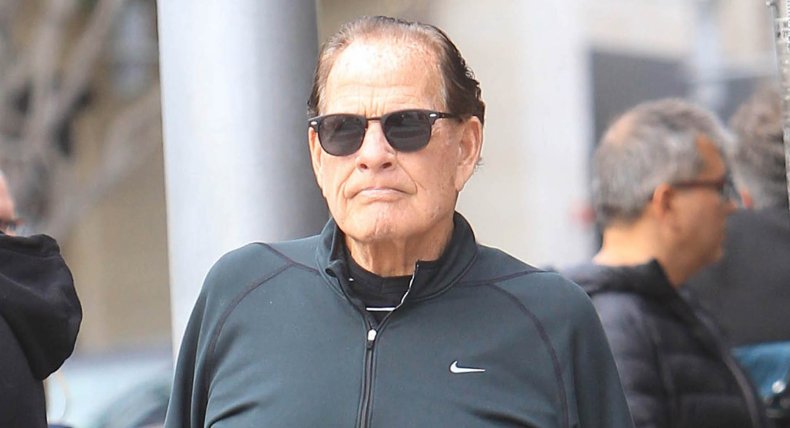 Electric Food Dehydrator (1991)
This five-tray food dehydrator helped people make healthy snacks out of dried fruits and veggies. It also allowed people to dry herbs and flowers for home remedies and potpourri. Popeil himself bragged that a military man would write letters to his wife asking her to send more beef jerky made on his dehydrator while he was stationed somewhere near Saudi Arabia, Inc magazine reported.
Hair in a Spray Can (1992)
Originally sold as "Great Looking Hair Formula #9" (GLH-9), this product helped cover men's bald spots by spraying on hair-like filaments that clung to the scalp. The filaments could be washed out with water and shampoo. Popeil sold over half a million cans of the product, according to Kerry Segrave, author of the 1996 book Baldness: A Social History.
"I know a lot of professional announcers on TV who use it today," the inventor claimed in 2009, though he declined to name names.
Showtime Rotisserie (1998)
Popeil's best-selling product for evenly roasting meat also helped popularize his phrase, "Set it and forget it." Its commercial also used his trademark phrase, "But wait, there's more" by offering a free food injector that could insert liquid flavorings and creamy ingredients into meats, pastries and other foods. Later versions of the rotisserie also contained components for collecting the meat's vapors for use in soup stocks as well as a veggie steamer.
"His products and life focused on the kitchen which he saw as the nucleus of a home and family," a statement released by his family on Wednesday said.
"He was driven to make the opportunity accessible for families to gather and create together," the statement continued. "His goal was to bring people together for common purpose and joy—no matter their background or experience."
Newsweek contacted Popeil's publicist for comment but did not hear back in time for publication.