RIP Roy Horn: Fans and Celebrities Remember the Siegfried and Roy Magician
Roy Horn from the iconic Las Vegas magic act Sigfried and Roy died Friday from coronavirus complications. He was 75.
Horn's partner, Sigfried Fischbacher, mourned his partner in a statement, according to The Hollywood Reporter.
"Today, the world has lost one of the greats of magic, but I have lost my best friend," Fischbacher said. "Roy was a fighter his whole life including during these final days. I give my heartfelt appreciation to the team of doctors, nurses and staff at Mountain View Hospital who worked heroically against this insidious virus that ultimately took Roy's life." A publicist had announced that Horn was diagnosed with COVID-19 in April.
Sigfried and Roy's magic act, which is best remembered for featuring lions and tigers, was one of the most beloved in Las Vegas. The pair headlined at The Mirage for 13 years, until a 2003 accident with one of the big cats left Horn partially paralyzed.
Horn met Fischbacher while working on a luxury cruise line. After telling the magician that he felt the magic show was predictable, he asked if it was possible to replicate similar illusions like making a dove appear or disappear with a cheetah. When Fischbacher said it was possible, Horn showed him a cheetah he'd smuggled onto the ship. The next night, Fischbacher marked the pair's first performance by making the cheetah appear onstage.
Sigfried and Roy made their Las Vegas debut in 1967, but began headlining their own show in 1981. The duo started their show at the Mirage in 1990.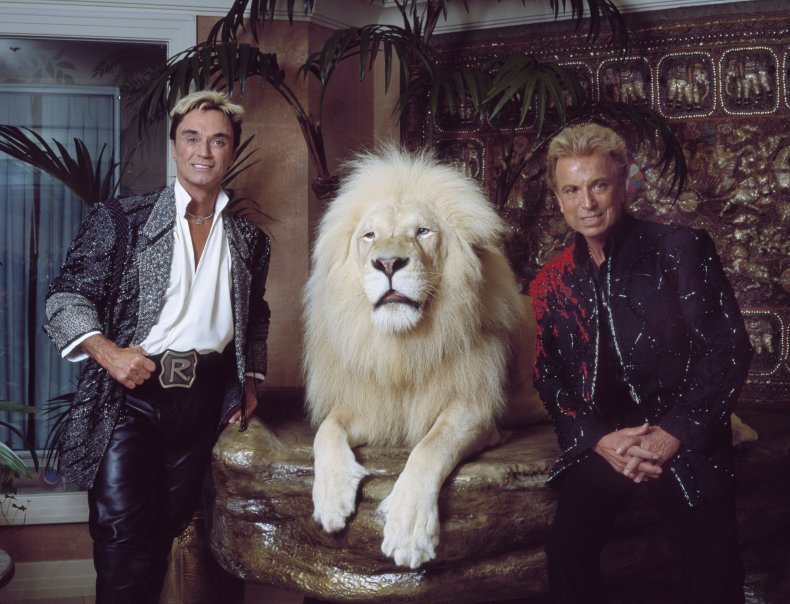 Celebrities from the magic world remembered Horn and his impact on the magic world on Twitter. Penn Jillette of Penn and Teller wrote about how important Sigfried and Roy were to the magic world and pioneered the idea in Vegas.
Las Vegas mayor Carolyn G. Goodman wrote how impactful Horn's act was to Vegas' entertainment. "They formed a beyond spectacular performering act that can never be replicated. We are devastated by our loss of Roy, a unique entertainer and dear friend," she tweeted.
Fans wrote about their own experiences seeing Sigfried and Roy live and how impactful their performance was. Many shared pictures of stuffed white tigers that they have held onto from seeing the show. "It was the greatest show ever!! It was the epitome of Vegas sparkle and opulent tackiness. Also, Roy let me pet a tiger. I'll never forget that," one fan wrote.