RIP Teen Angst: Vans Warped Tour Taking 'A Hard Look' at Age Restriction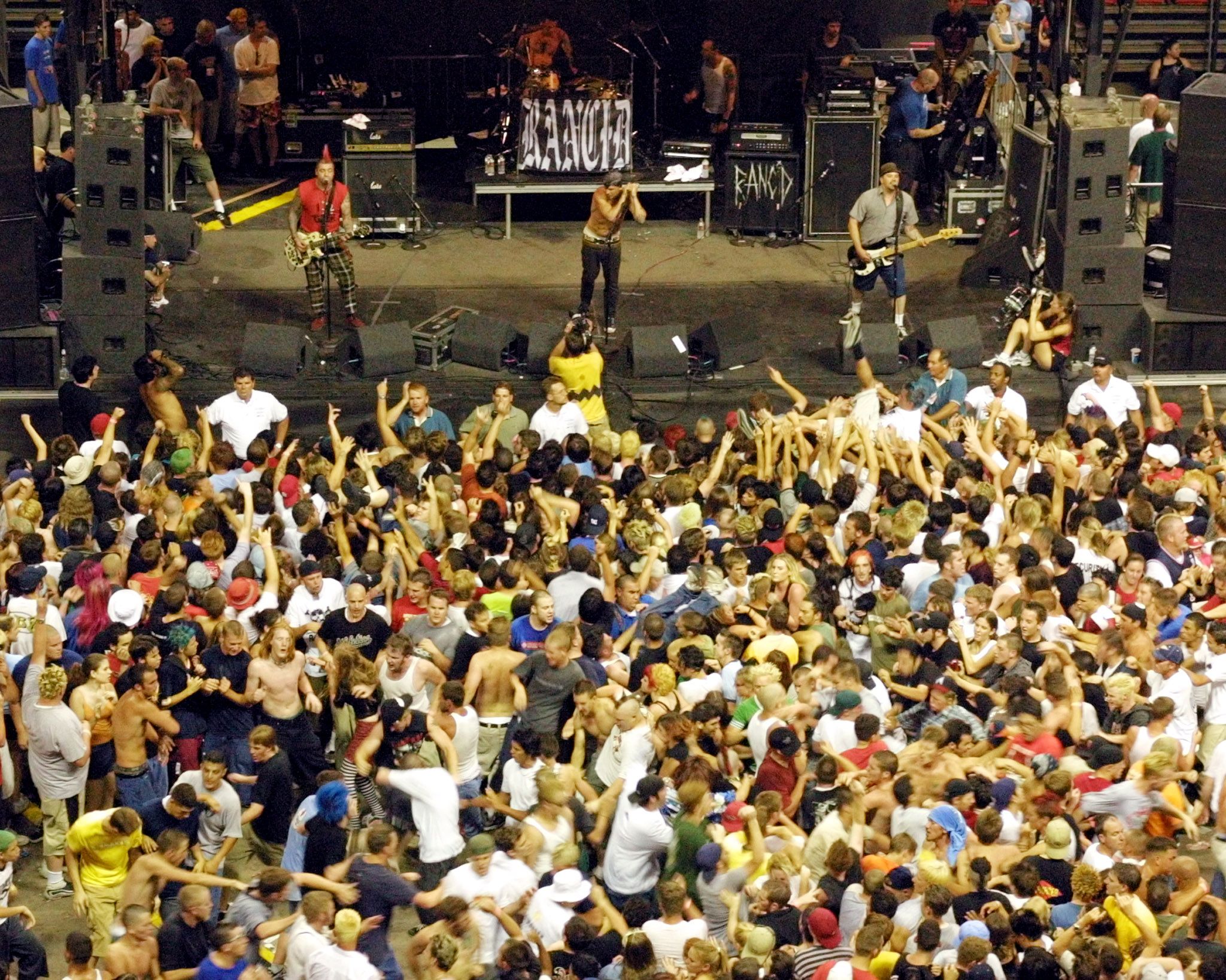 Since 1995, teen angst has been synonymous with Vans Warped Tour, a festival that's acted as a kind of traveling caravan of pop-punk music and prepubescent fans. The music and extreme sports events, which brought moshing and mohawks to parking lots across America, weren't merely an organized outlet for eye-rolling and hormonal screams. For many freaks and geeks, Warped Tour was an introduction to live music, welcoming to burgeoning punks of all ages.
Twenty years later, the Warped Tour teen dream might be fading. In a recent interview with Seattle alt-weekly The Stranger, fest founder and promoter Kevin Lyman said that next year there will be "no kids on this tour," much to the chagrin of pimply pop-punkers with drumsticks and guitars at the ready to play Warped Tour. "It's going to be really tough if you want to be on this tour and are 21 and under. Whether it's the artist, crew...anyone."
To clarify, Lyman means that teenagers won't be eligible to tour with Warped, not that they won't be eligible to attend the fest. Lyman took to Twitter on Tuesday and said the paper was inaccurate, and that he would instead be "tak[ing] a hard look at bands and crew being under 21, no age limit at the show." Regardless, the news is huge since the fest has forever helped give young bands a lift and has been marketed for teens since its inception; parents who accompany their teens can go to a grown-up tent that Lyman has called "reverse daycare" in the past.
Yet Lyman's statement isn't completely surprising: 2015 was a banner year for Warped Tour snafus, notably with Front Porch Step's Jake McElfresh's sexual misconduct with teenage girls "including, in some cases, the exchange of sexually explicit pictures," as The New York Times reported. Following protests and an online petition calling for his removal, McElfresh was dropped from the tour—but was still permitted to play an unbilled acoustic set at the Nashville stop. Not long after, Warped Tour's Jonny Craig (of the ill-named band Slaves) was accused of sexually harassing a woman who had been touring with his band and helping to sell merch.
The band was dropped from the lineup following a Warped tour "town hall" with crew and production personnel. Regardless, Lyman and the Warped team recognized that they needed to step back and address these problems: He confirmed to the paper that Warped Tour 2016 is already in the works, but also emphasized that the community needed to come together to "fix what due process is, what judicial systems are, and to stop putting false information on the Internet." It's unclear how, in Lyman's words, slowing down "the social media blur" will stop adult men from harassing teenage girls who just want to kick it at a punk show, but them's the breaks.
In the interview, Lyman mentioned that the move comes because the tour is "transitioning into something...else," although he hopes "it gives the future generation the ability to look at what their culture is, and decide whether they like it, want to be a part of it, or even change it." But for now, that future will start at age 21, it seems.
So, teens hoping to play at Warped tour: Go start a musical racket at your local DIY venue that hasn't been converted into a froyo shop, or send a bunch of poop emojis to your BFF (whatever the kids are doing these days to rebel) in protest. After all, pony boys and girls, nothing gold can stay.
Lyman did not immediately return a request for comment.