Rip Torn Dead: Three Wild Stories About the Volatile Hollywood Actor
RIP Rip. Yes, Hollywood actor Rip Torn has passed away at the age of 88. While perhaps best known for his work in the 1990s in the Men in Black films and The Larry Sanders Show, Torn was a venerable and volatile actor famous for both his great performances on stage and screen, as well as his fiery temperament.
With the news of his passing, here are three wild stories about the Oscar-nominated actor you might not have heard.
When Dennis Hopper threatened him with a knife
Torn's career could have taken a very different turn had he landed one particular role, that of disenchanted lawyer George Hanson in hit 1969 counter-culture movie Easy Rider. Screenwriter Terry Southern wanted Torn for the role, but when the actor went to dinner with the movie's stars, Peter Fonda and Dennis Hopper, things did not go to plan.
An altercation broke out between Hopper and Torn, in which Hopper pulled a knife out on the other actor, who disarmed him. Not only did Torn not get what could have been a career-defining role (it went on to be Jack Nicholson's breakthrough performance) but the actor claims it scarred his reputation for years because of Hopper's claims it was Torn who had pulled the blade out.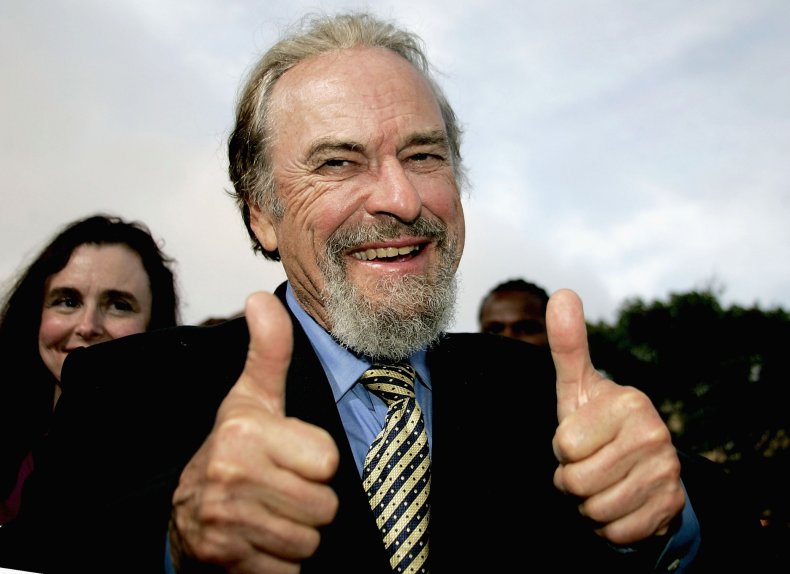 When, in 1994, Torn's career was having a revival due to his role as talk-show producer Artie in Larry Sanders, Hopper once again repeated the claim. Torn had finally had enough, and sued Hopper for defamation. The judge sided with Torn, and Hopper had to pay the actor close to $1 million in damages, including compensation for lost career revenue.
When he hit Norman Mailer with a hammer and Mailer bit his ear in an on-screen fight
While Torn may claim Hopper's story spread an image of him being unstable and violent, he certainly didn't do his reputation any favors for what happened in the movie he made instead of Easy Rider.
Written, produced and directed by Pulitzer Prize-winning novelist Norman Mailer, 1970's Maidstone sees Mailer play a filmmaker running for president. Torn played his brother Raoul. The critically derided movie is best known for a violent improvised fight between the two, where Torn hits Mailer with a hammer and the director responds by biting a small chunk out of Torn's ear.
It's still not known how much of this scene was planned, but the violence was not staged, and the blood trickling down Torn's face at the very end is real. The video has attracted notoriety since, with an uncut version watched almost 500,000 times on YouTube.
When he drunkenly broke into a bank thinking it was his home
Even in his later years Torn still managed to make the headlines for his substance abuse. In 2010, the then 79-year-old was charged with carrying a loaded gun while drunk and attempting to break into a branch of his local bank in Connecticut.
Torn claimed he was confused at the time and mistook the bank for his house, which was a mile and a half down the street. According to reports, after breaking in, the actor went to sleep in the bank. When police arrived, he asked them what they were doing in his house.
Police found him three times over the drink-drive limit and he would go on to be charged with carrying a pistol without a permit, carrying a firearm while intoxicated, first-degree burglary, first-degree criminal trespass and third-degree criminal mischief. He was released on $100,000 bail and was told by the judge to undergo treatment for his alcohol abuse immediately.