#RIPDiamond Trends as YouTuber Jeffree Star, Boyfriend and Fans Bid Goodbye to His Pup
Losing a pet isn't easy for most people. For makeup artist, entrepreneur and YouTuber Jeffree Star, it's a trauma he shared with millions of fans on social media on Tuesday, when he announced that his pup, Diamond, had passed away a few days earlier.
"She was not only my best friend, but the light in my world. Nathan and the rest of our family feel so heartbroken and have been crying for days ... We wanted to let you know what happened and to celebrate her life," Star wrote in the description of his latest video, which served as a remembrance of Diamond.
Star and boyfriend Nathan Schwandt revealed in a YouTube video they were on vacation when their nine-year-old Pomeranian died. Schwandt's best friend, who typically watches over the couple's pets while they are away, told the couple he was "concerned" about Diamond.
Star revealed that Diamond suffered many health problems throughout her life, all of which the YouTuber tended to after rescuing her from a puppy mill nine years ago.
Star and Schwandt booked an emergency flight home, but before they got on the plane, Diamond died.
"The fact that there's now one less in our tribe is so heartbreaking ... If anyone else has ever had a loss of a pet, you know how horrible and deep this is."
Star thanked Schwandt, his boyfriend of five years, for his support. He said: "[Nate] loved [Diamond] like his own, and that means the world to me ... To accept all of us, all of these years, I'll be forever grateful."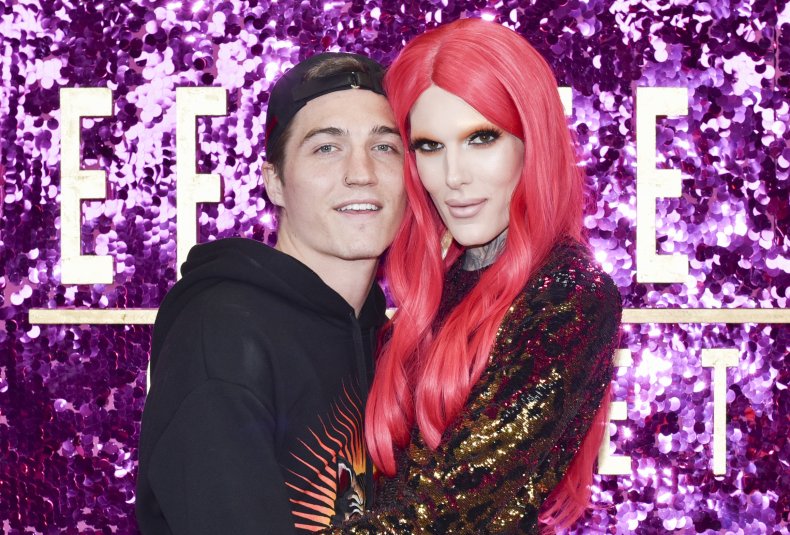 When the couple arrived home from their trip, they shared the sad news with fans and followers. "We just want to thank everybody who has been around and stuck around and appreciated Diamond and our family," said Schwandt. "We respect you for it, and we appreciate it."
Diamond is the couple's second oldest Pomeranian. She served as inspiration for the periwinkle liquid lipstick 'Diamond' in the Star Family Collection of the YouTuber's cosmetics brand.
Fans wrote back to the couple on social media, giving their condolences and sharing photos and stories about their experiences losing a pet.