What Is the Rise Above Movement? FBI Arrests White Supremacists Tied to Violent Riots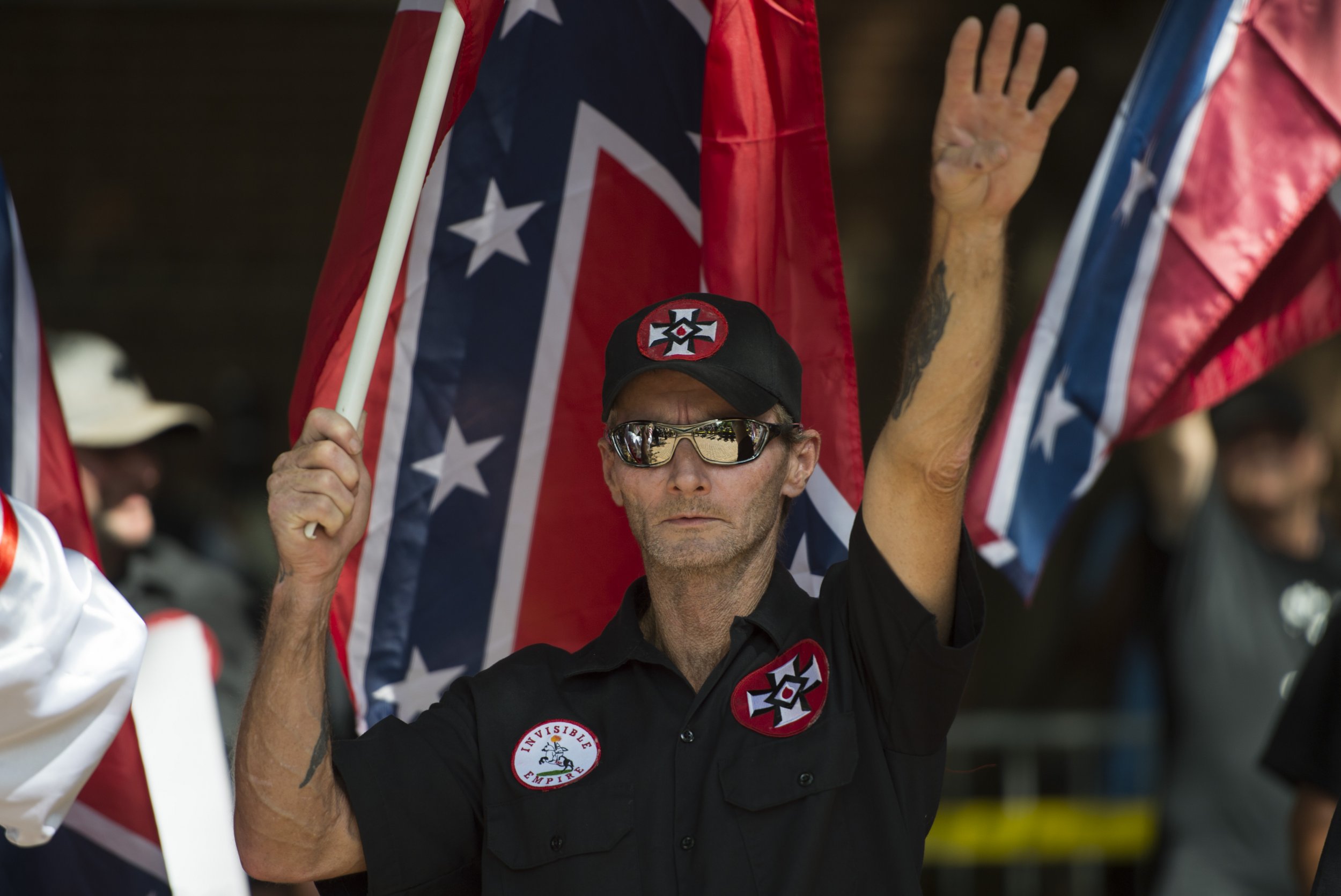 The FBI arrested the leader and two members of a Southern California white supremacist group, the Rise Above Movement (RAM), for inciting political riots.
Law enforcement authorities said Robert Rundo was arrested at LAX Sunday and later had a judge deny bail after being deemed a flight risk. RAM members Robert Boman and Tyler Laube were also arrested in the South Bay area Wednesday morning. The FBI is still seeking a fourth person, identified as Aaron Eason, in the wake of several arrests tied to the deadly May 2017 Charlottesville, Virginia riot as well as white supremacist rallies in Huntington Beach in March 2017 and UC Berkeley in April 2017.
Federal prosecutors claimed Rundo was previously convicted of a stabbing, and when authorities searched his home, they found a large framed portrait of Nazi leader Adolf Hitler.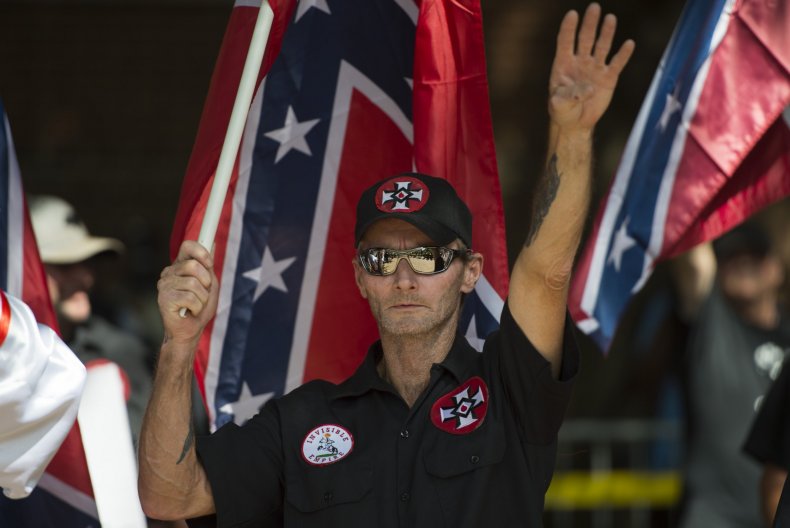 Originally branded as "DIY DIVISION," the Southern California–based white supremacist group has grown due to social media recruitment efforts over the past few years. Rundo, the founder of RAM, stands accused of inciting riots he also traveled to attend across the country. The Los Angeles Times reports he was picked up by authorities in Central America before being taken into FBI custody at Los Angeles International Airport Wednesday.
Federal authorities said Rundo had traveled abroad to several countries as he was dodging law enforcement. The RAM members are accused in a federal complaint of "using facilities of interstate commerce with the intent to organize, promote, encourage, participate in, or carry on riots."
The Anti-Defamation League describes RAM members as fighting against the "destructive cultural influences" of Jews, liberals, Muslims and non-white immigrants they believe have corrupted the "modern world."
Rundo's bail was denied by a judge Wednesday and Assistant U.S. Attorney David Ryan said Rundo "has demonstrated and undergone a significant personal sacrifice over the past three weeks, repeatedly seeking to flee from this ongoing engagement of law enforcement."
Several other RAM members have been arrested in the past month in the federal crackdown: Benjamin Daley, 25, and Thomas Walter Gillen, 34, both of Redondo Beach; Michael Paul Miselis, 29, of Lawndale; and Cole Evan White, 24, of the northern California city of Clayton.